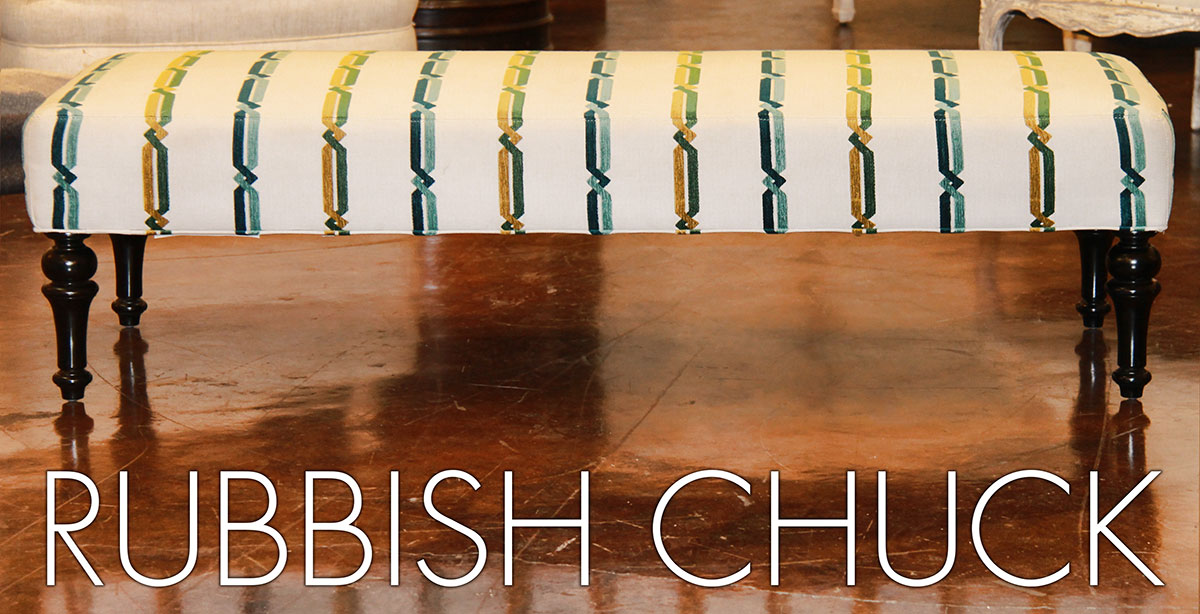 Everyone always oohs and aaahs over things like sled beds, fainting couches and armoires. But the poor bench is largely ignored.
We're fixing that with this week's Rubbish Chuck, featuring a Southern Bench that's the king of all benches.
This beautiful bench measures 60 inches long by 22 inches deep by 16 inches high.
Why This Bench is King
Handsome wooden legs 

Sturdy foundation for standing on when you're too lazy to get the stepladder

High-quality fabric with eye-catching pattern

Firm enough for several guests to sit on

Long enough for one average-height guest (or two short ones) to sleep on

Fits finely at the foot of your bed, the side of your desk or your empty-looking foyer that "needs something right there"
It's marked waaay down for Rubbish Chuck
Original price: $695

Sale price: $400
You know the drill:
All sales are final. No Holds.
Come in or call 281-290-9565.
Operators are standing by!
Stop by Laurie's and swoop this guy up fast. Royalty is always in demand!