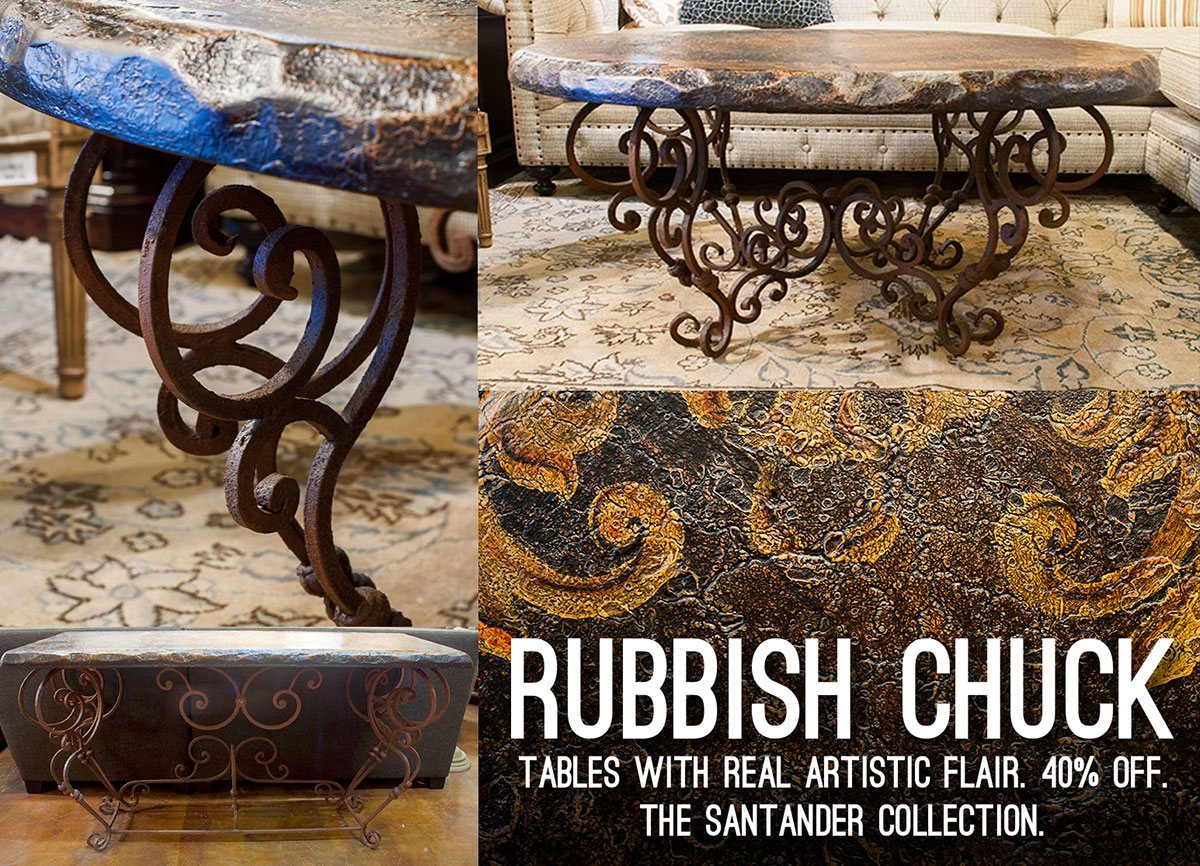 We've all heard that dumb joke that asks:
When is a door not a door?

Answer: When it's ajar (Get it?).
Well, here's a new one for you:
When is a table not a table?

Answer: When it's a work of art.
This week's Rubbish Chuck features a whole gaggle of tables that qualify as art, with prices that qualify as amazing.
Known as the Santander Collection, this group of beauties features tables of various shapes and sizes. Their common thread is their artistic flair:
Wrought-iron legs

Cool textured/painted tabletops

The ability to prompt a conversation with even the most boring folks
Not only are they artistic, but these tables could actually serve as the discussion topic for your next slow-going cocktail party.
Original price: Various

Rubbish Chuck price: 40% off original
All sales are final. No Holds. Come in or call 281-290-9565.
Operators are standing by!
Santander Collection Rubbish Chuck valid Friday October 24 only!
You KNOW these guys won't last with a price slash that big. Get down to Laurie's now!