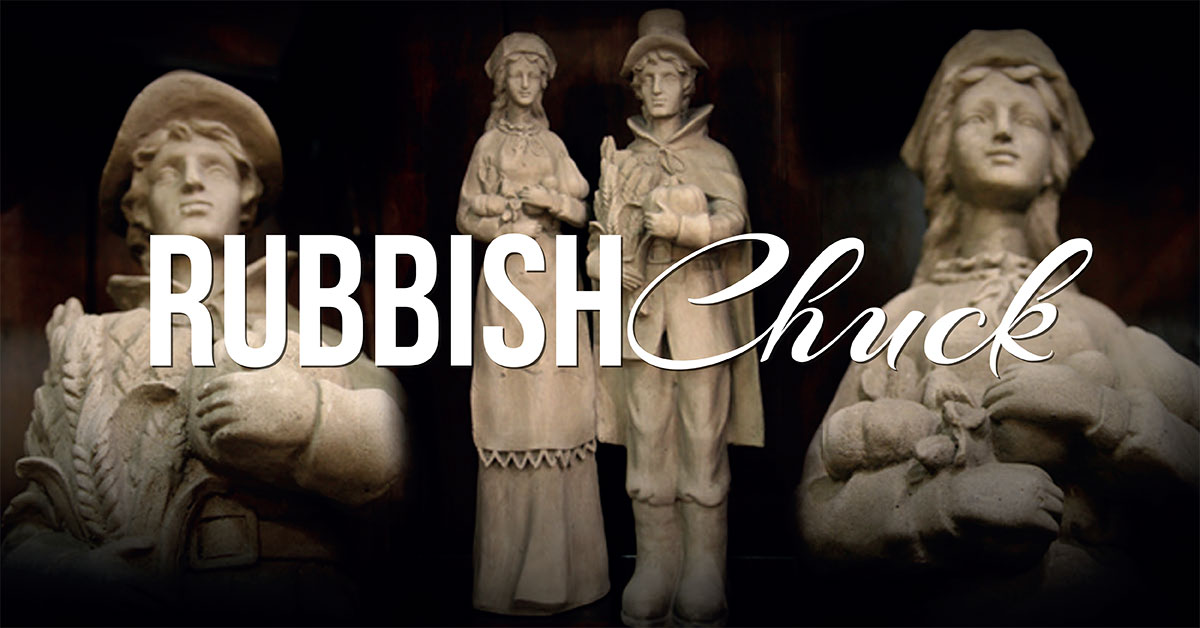 You got the turkey. You're prepped to fluff up the stuffing. You even have marshmallows to melt on the yams (against your better health judgment).
But no matter how prepared you may seem for Thanksgiving, you still have that nagging feeling you're forgetting something.
That's because you are.
You're missing this week's Rubbish Chuck: This delightful pair of pilgrims!
Each pilgrim stands 25.5 inches tall. They're fashioned out of some kind of stone, which means you can put them on the table as easily as you can place them in your garden or yard.
They're also armed with extra fixings in the form of pumpkin, wheat, gourds and corn. It's a cold soul indeed who can pass up a pair of pilgrims bearing gifts!
Sale price for pilgrim pair: $68

Regular price: Way more than that
All sales are final. No Holds. Come in or call 281-290-9565.
Operators are standing by!
This Rubbish Chuck is valid Friday November 21 only!
Zip down to Laurie's today – these guys won't stick around long!