Rubbish Chuck
Rubbish (n.) debris, junk, nonsense
Chuck (v.) to throw, hurl or pitch away.
IT'S GONE!! STAY TUNED FOR THE NEXT RUBBISH CHUCK!
This week's Rubbish Chuck is definitely a retro chuck
with a neato keen pair of groovy lamps.
No, not lava lamp groovy – more like set of "Mad Men" groovy.
Imagine these babies in his Manhattan pad.
Can't miss the retro vibe.
Orange ceramic base. Linen shades sporting matchy-matchy band.
Lamps measure an impressive 29" tall. Shades are a nifty 16" wide.
Orange is the new black, you know. Sorry. That was corny.
But we ran out of '60s slang.
Grab 'em while you can!
The biggest can't miss is the price:
Original price: $259 each
Rubbish Chuck price: $40 for the pair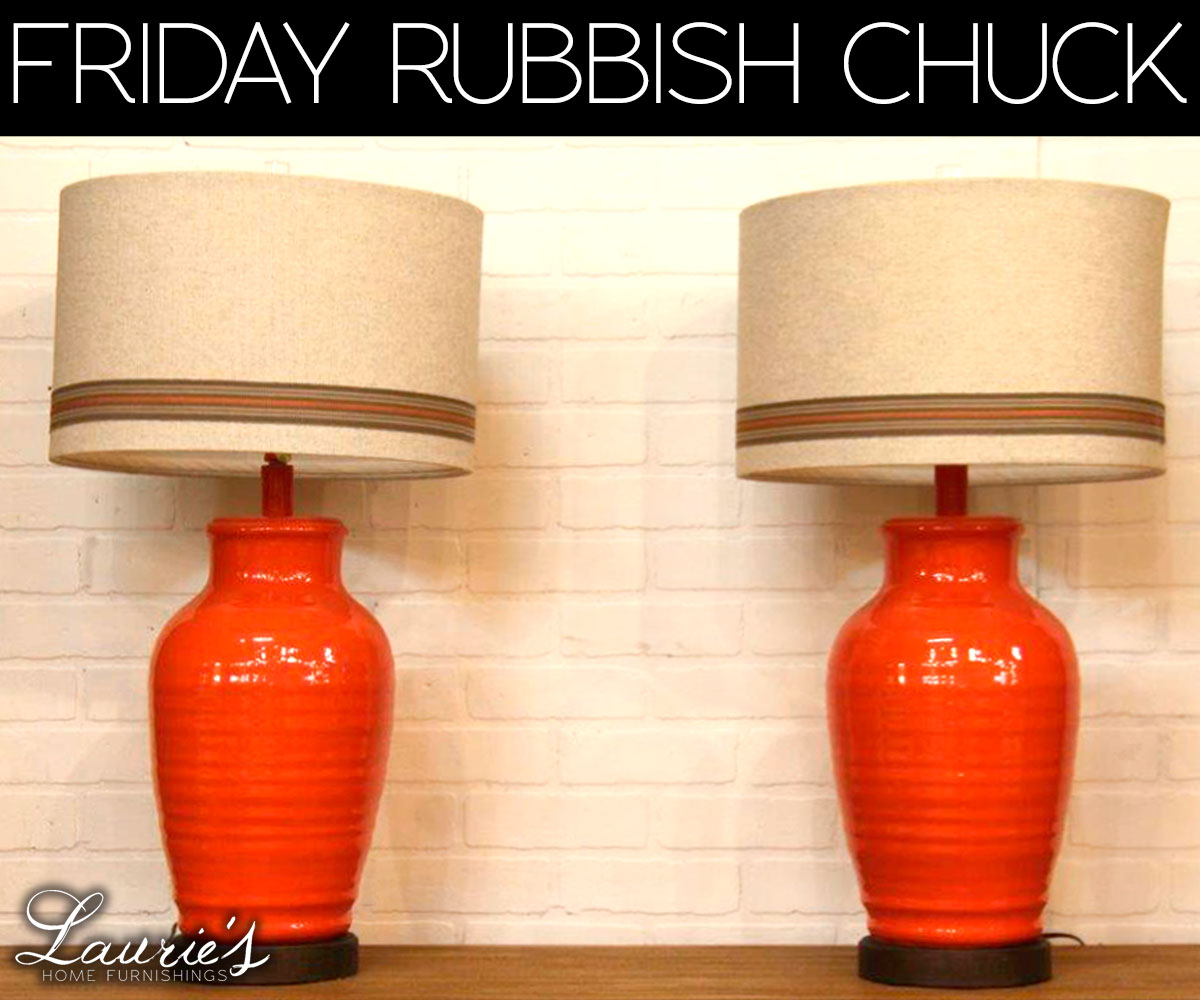 Here's how it works:
Limited quantities. All sales are final. No Holds.
You can never bring the stuff back…
it defeats the purpose of the chuck!
Come in or call 281-290-9565.
Operators are standing by!