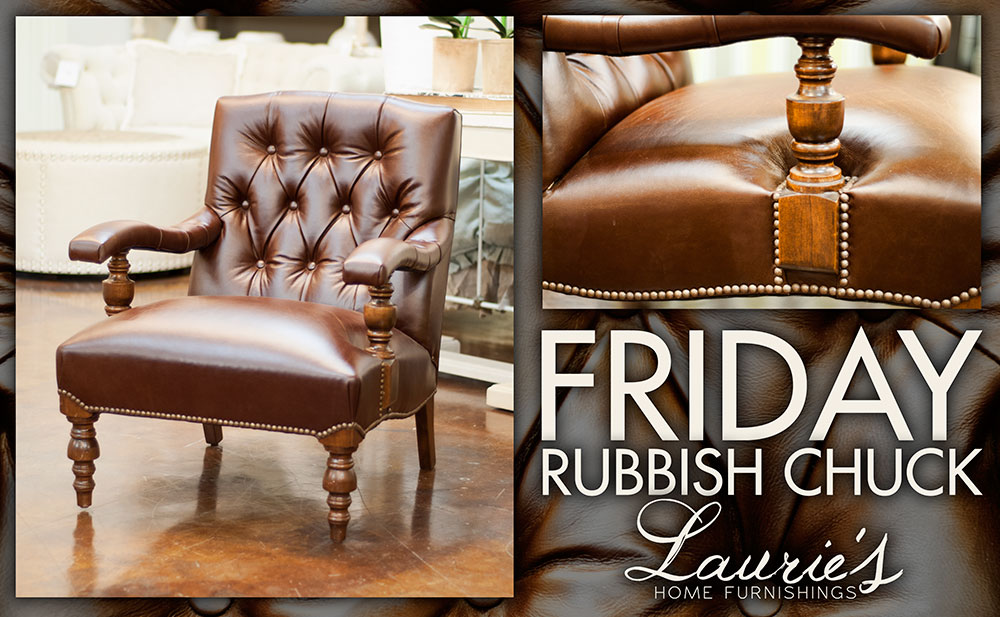 Low things are cool things.
Low-rise jeans cut a sexy silhouette.
The low tones of a cello soothe the soul.
And a low-seated leather chair? Well, that's just the epitome of cool.
It's also this week's Rubbish Chuck. A studded leather chair with a low stature and super-low price that's high in class and sophistication. Chair measures 33" high by 25" wide by 28" deep, with an arm height of 22".
The perfect size for a squatty end table, house guest or dog. The durable leather can probably take it. And you better take it fast if you want it, as it's marked down about 80 percent.
Original price: $995

Sale price: $200
Hurry down to Laurie's to nab this unique beauty!
As always…
All sales are final. No Holds.
Come in or call 281-290-9565.
Operators are standing by!