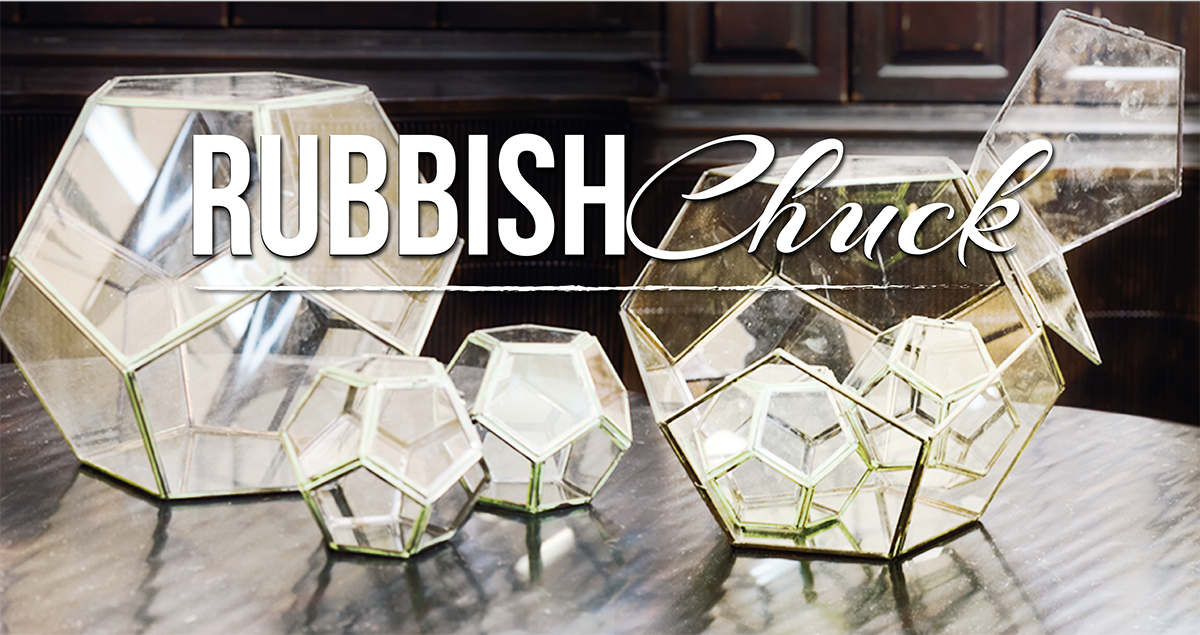 Those who are lured by mystery will love this week's Rubbish Chuck. Mainly because it's a mystery as to what the heck it is.
What We Do Know
We do know the thing is a cool geometrical shape. We also know it's made of glass and opens so you can put stuff in it. One more solid fact is that this tantalizing artifact is now a hefty 50 percent off.
The big guys were originally $100, and they're now going for $50.
The little dudes were $20, now yours for a sweet song of $10.
Still not convinced? Just think about all the amazing little things you can put in them:
Dinky doodads

Teeny knickknacks

Lego pieces from the floor so you don't vacuum them up

Small trinkets someone brought back from Taiwan
All sales are final. No Holds. Come in or call 281-290-9565.
Operators are standing by!
This Rubbish Chuck is valid Friday November 14 only!
The possibilities are endless – but the stock is not. Strike now or miss out. Head down to Laurie's today!