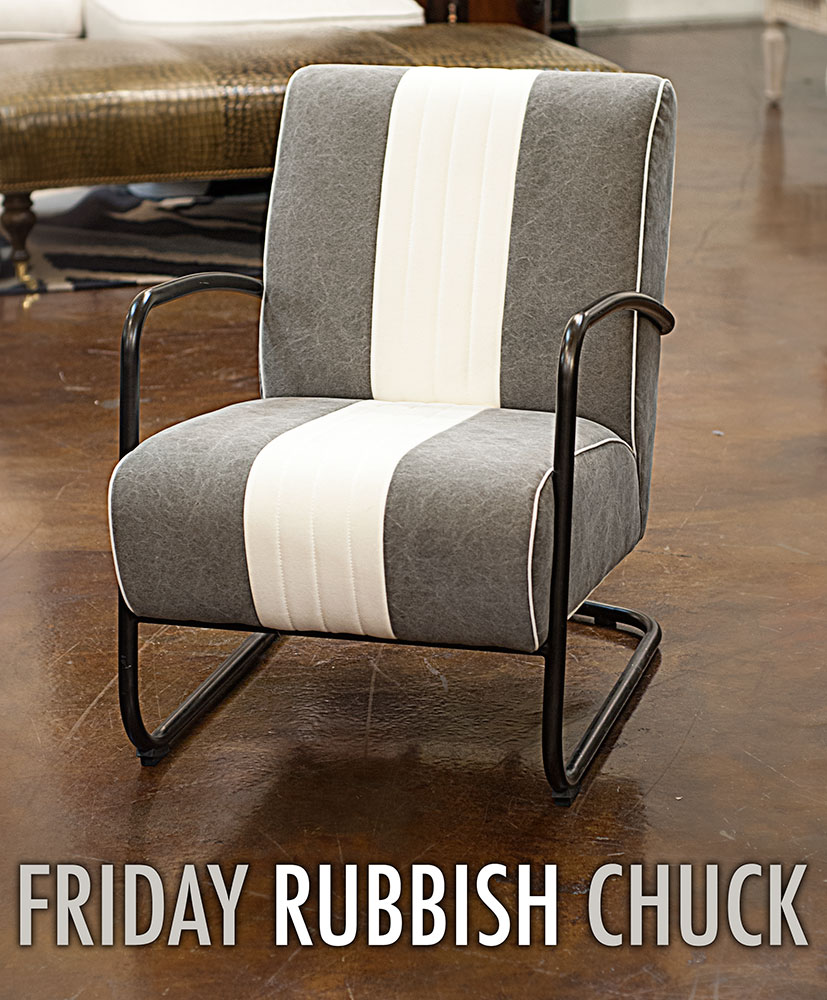 This week's Rubbish Chuck is the bomb for you if you:
Dig vintage cars

Know someone who digs vintage cars

Know someone who knows someone who digs vintage cars

Have seen a vintage car at least once in your life

What's with all the vintage car stuff?
The first thing we thought when we saw this sleek and sporty white-striped grey chair is that it would be fabulous installed in a '57 Chevy.
Don't have the Chevy?
Your den or game room will do.
The fabric kind of looks like leather, but it's not. It's a suede-y feeling material. The chair measures 24" wide by 27" deep by 32" high, with an arm height of 24".
Original price: $995
Rubbish Chuck price: $200
Zoom down to Laurie's to snag this Chevy seat today!
You know the deal:
All sales are final. No Holds.
Come in or call 281-290-9565.
Operators are standing by!