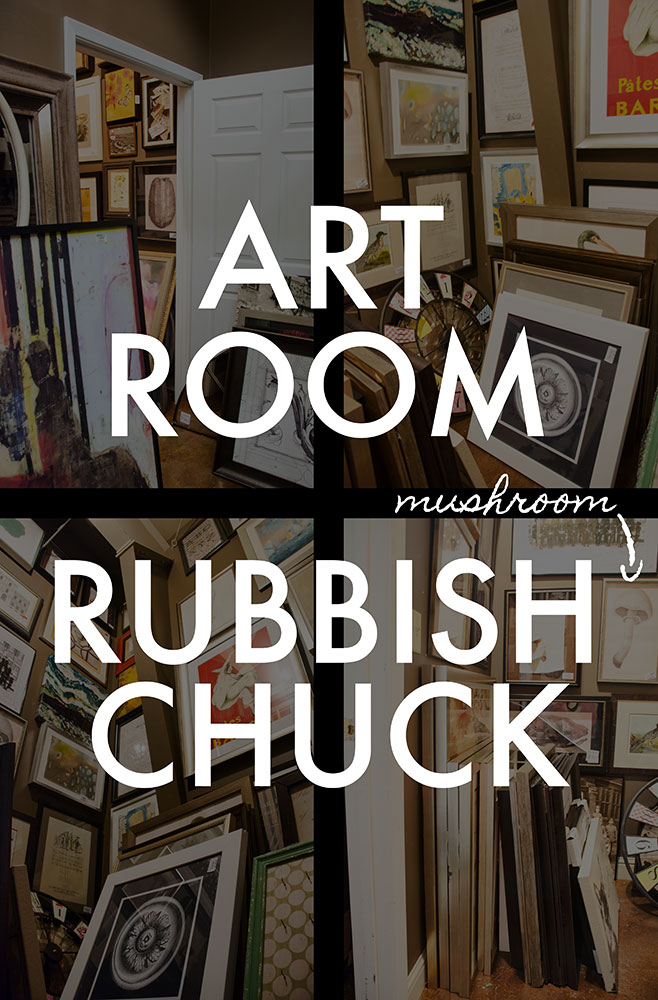 Few things are more sinful (or boring) than bare walls, and this week's Rubbish Chuck gives your home the quick fix it needs.
Head over to Laurie's Art Room for a juicy 50 percent off the original price of anything and everything in it!
What the heck's the Art Room?
Our Art Room is a rather small room in our rather large store with art literally spilling out the door. That's why we want you to come and buy the stuff.
You'll find goodies of all shapes, sizes, colors and styles to match any imaginable type of décor or mood.
Illustrations of mushrooms for your kitchen

Mini-posters of acrobats for your hall

Artsy photos of people you don't know that would look really cool in your den
Rubbish Chuck: 50 percent off original price
Hurry down before someone snatches up the mushroom!