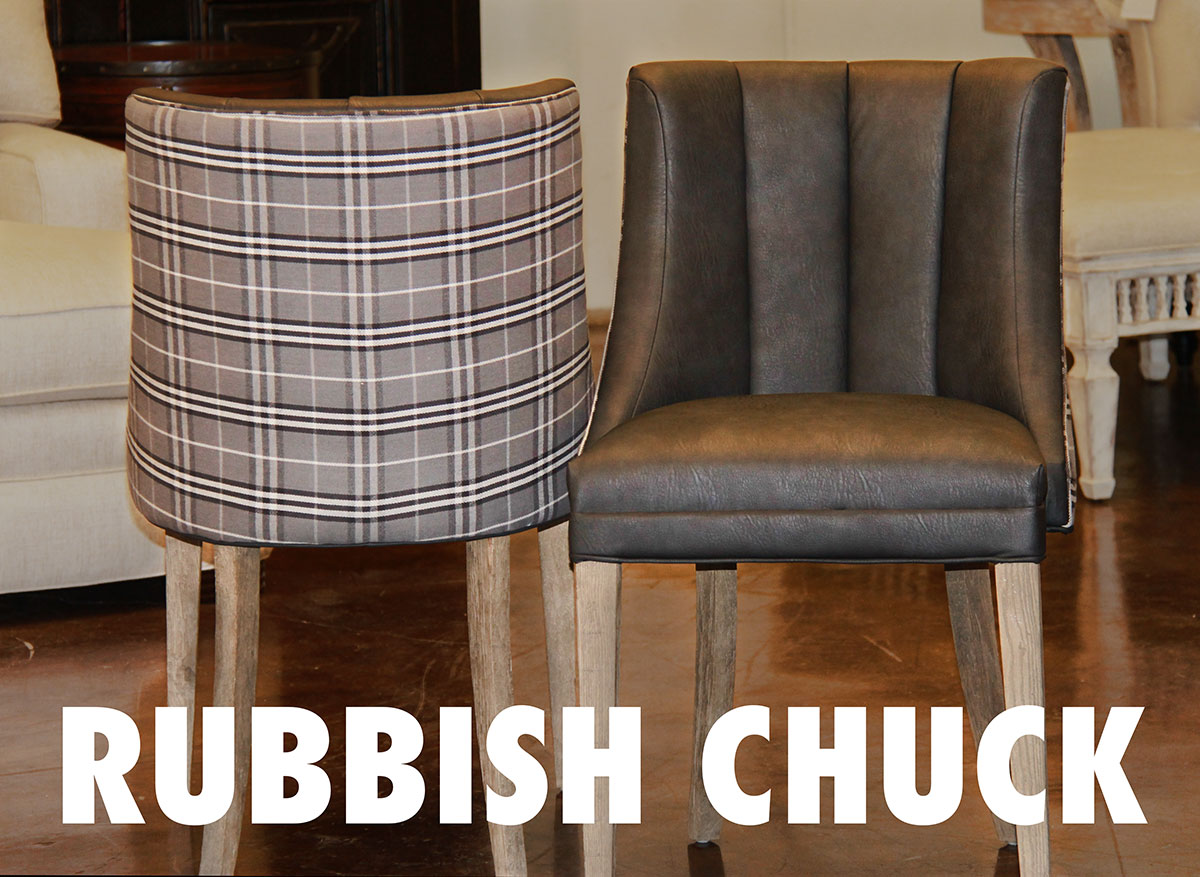 Apologies in advance for the bad clichés, but here they come:
This week's Rubbish Chuck is more fun than a barrel of monkeys, more enjoyable than a barrel of laughs, and makes you want to roll out the barrel to celebrate.
That's because it features a couple of cool and kitschy barrel chairs.
Officially dubbed an Ararat Chair, these babies sport the vintage barrel design that was hot stuff in the 1940s. It's triple hot stuff now, thanks to the smooth grey leather seat, the neat-o plaid on the back and the real swell price tag.
Each chair measures 20 inches wide by 19 inches deep with a dandy plaid back that's 34 inches tall. The seat height is 20 inches. 
Original price: $289 each

Sale price: $200 each
All sales are final. No Holds. Come in or call 281-290-9565.
Operators are standing by!
Ararat Chair Rubbish Chuck is valid Friday October 17 only!
We have two in stock. They're waiting for you. Head down to Laurie's and grab one or both now!