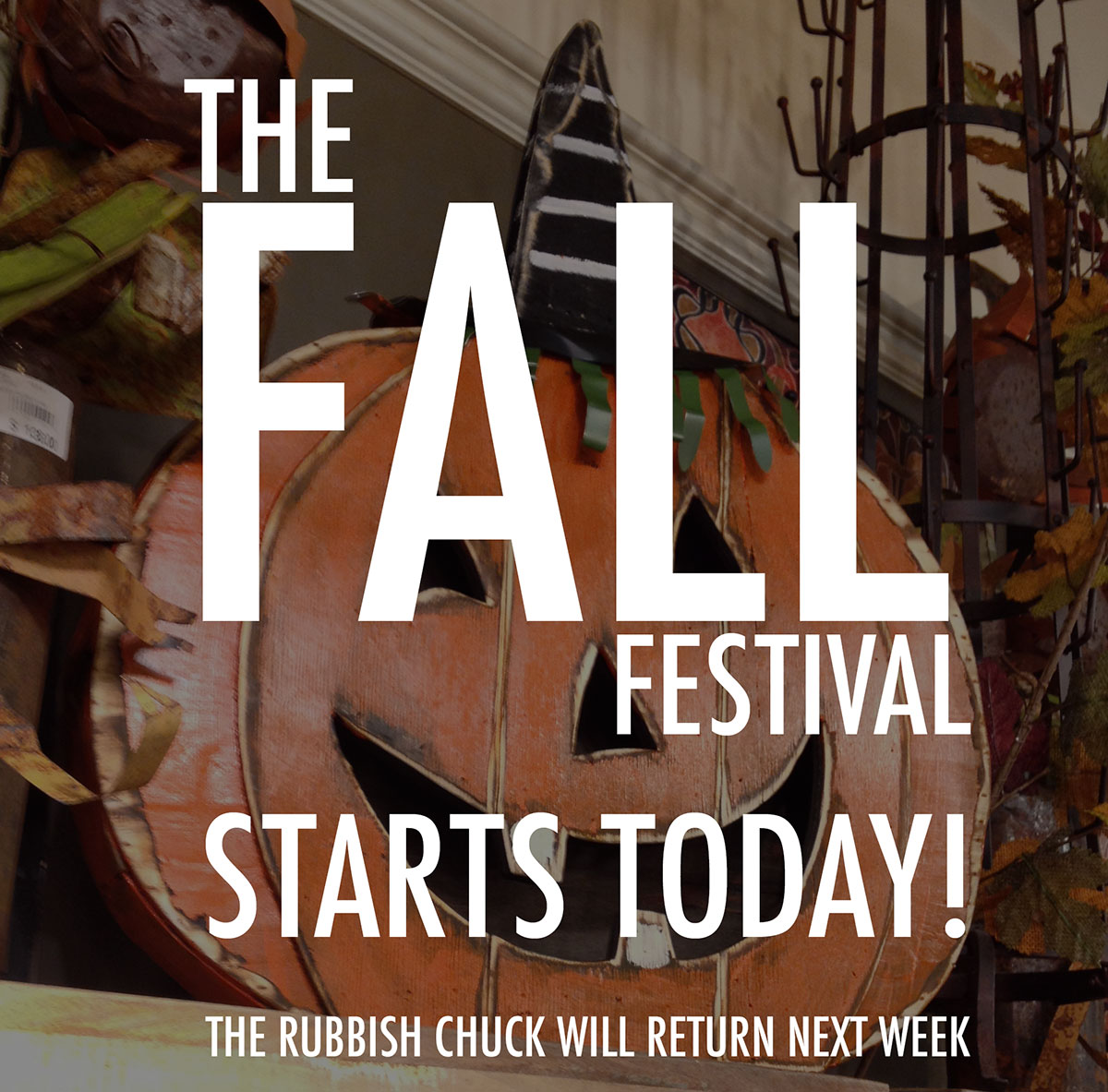 There is no rubbish chuck today…
Because Aunt Laurie is throwing a Fabulous Fall Festival!! 
In case you didn't know, here's what's going on:
– Bernie Burger Bus from 11-3. Get you some! 
– Vendors including jewelry, skincare, accessories, adorable kids clothes and more!! 
– And inside? Well we're bursting at the seams with fall decor for your home, of course!! Not to mention a smattering of new pretties you cannot live without.
Last, if you are competing in Saturdays baking contest- you can drop that off today as well. 
So there's your Friday- food, fall, and fun. See you soon!!!