From fresh botanicals to handcrafted wooden treasures, a bounty of new goodies awaits at Laurie's. You could swear the springtime fairy had been here, dropping off delightful furnishings to give your home your favorite touch.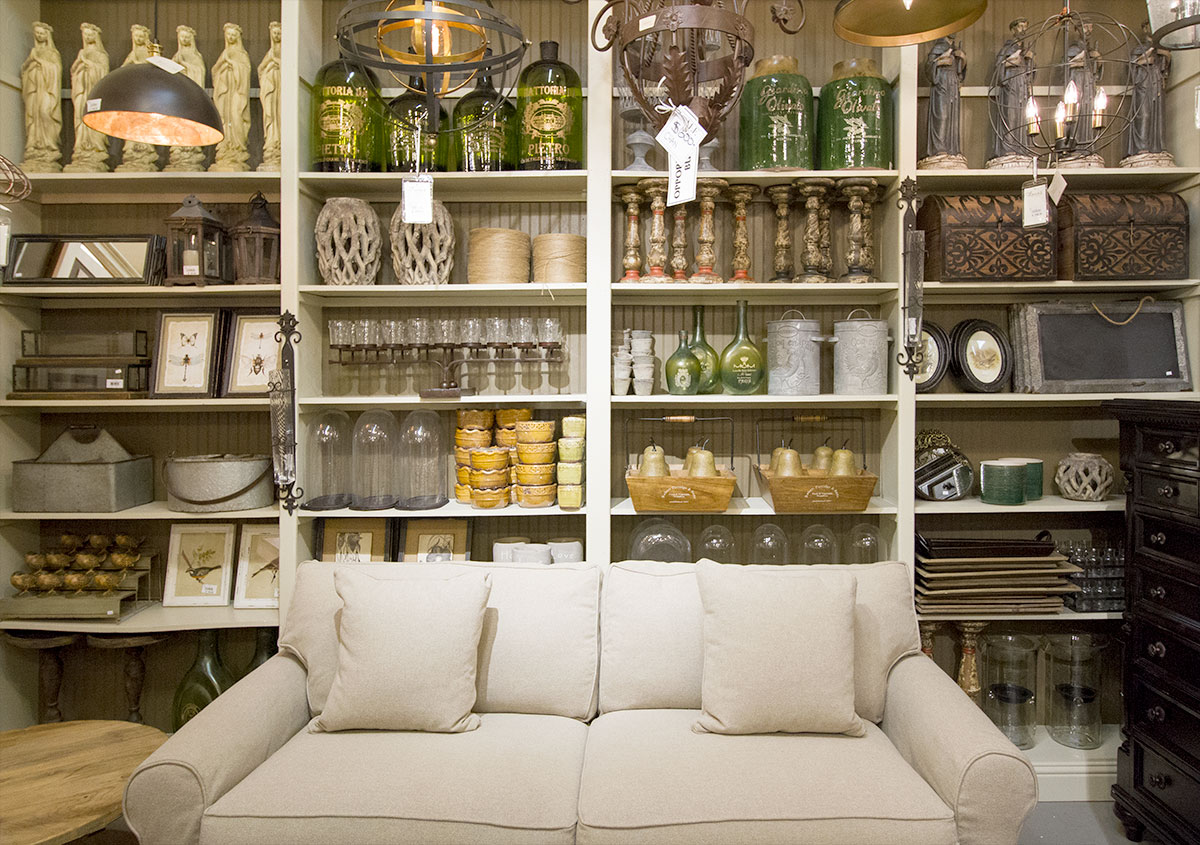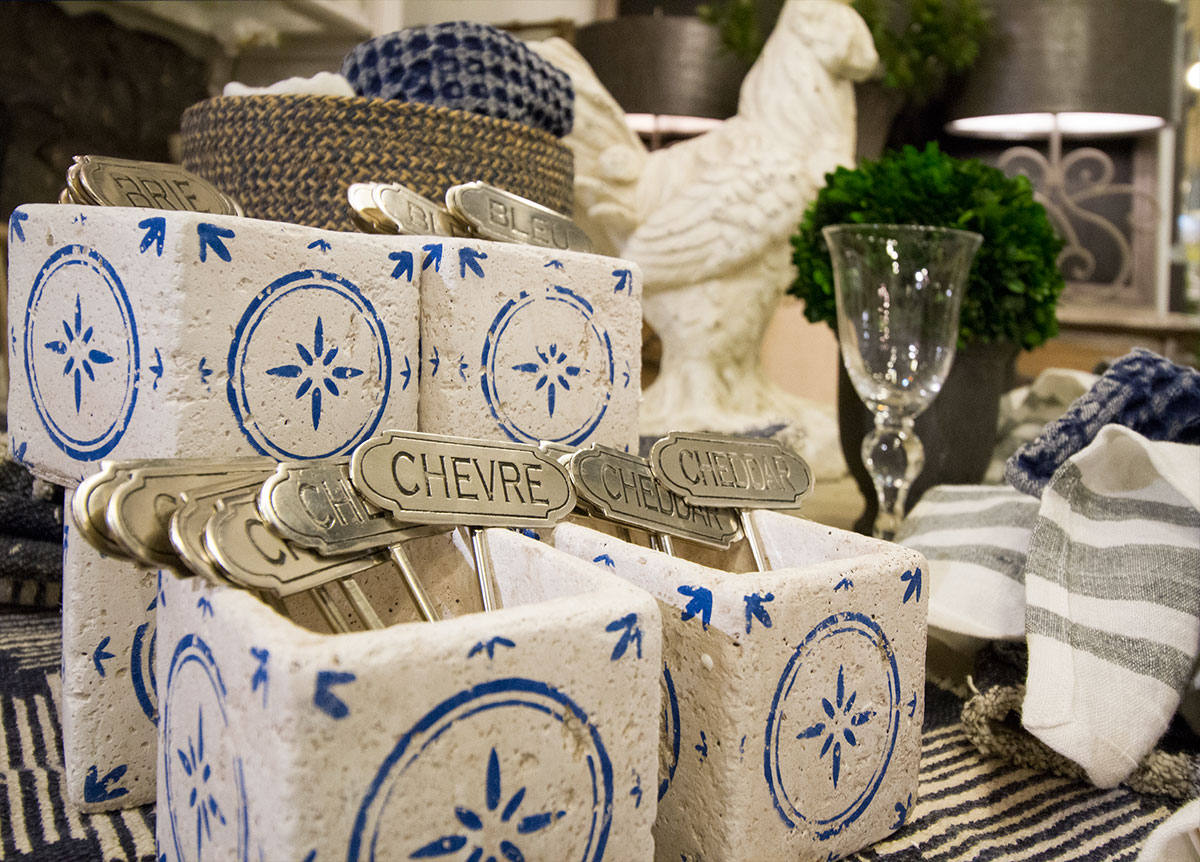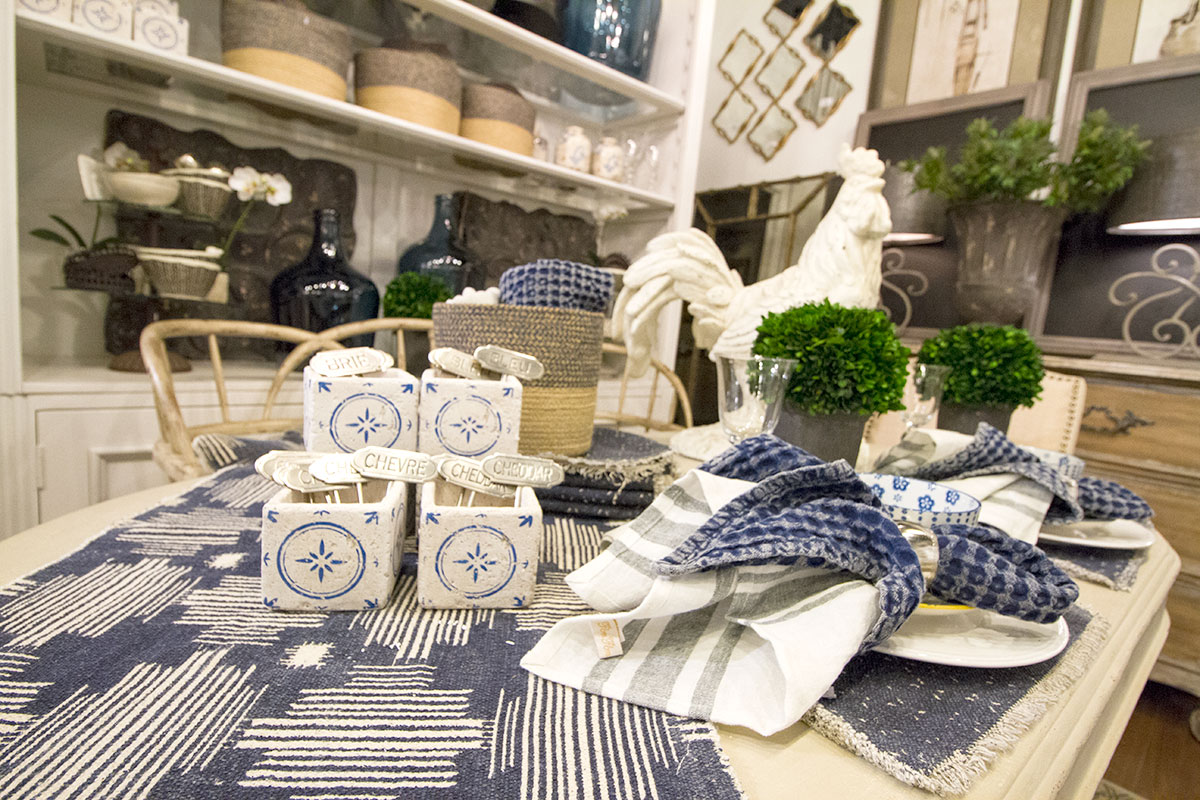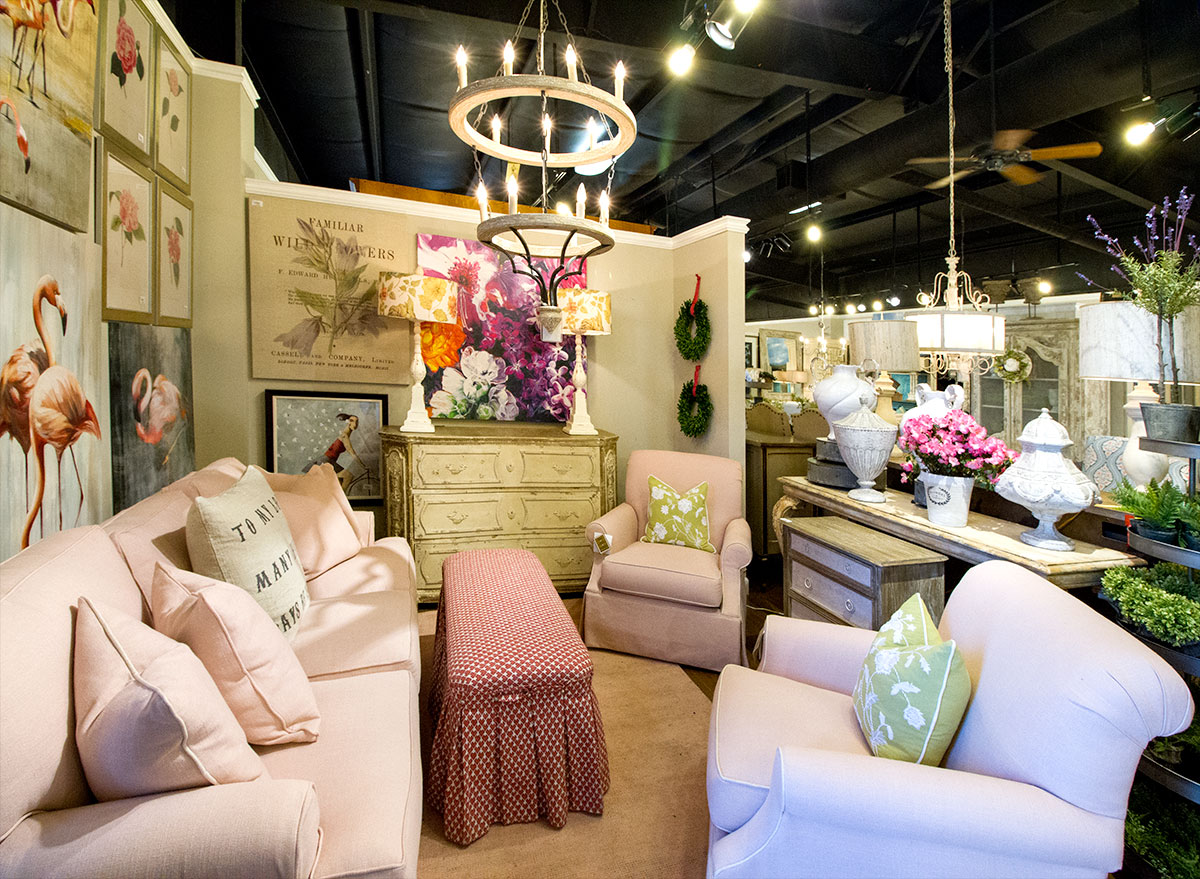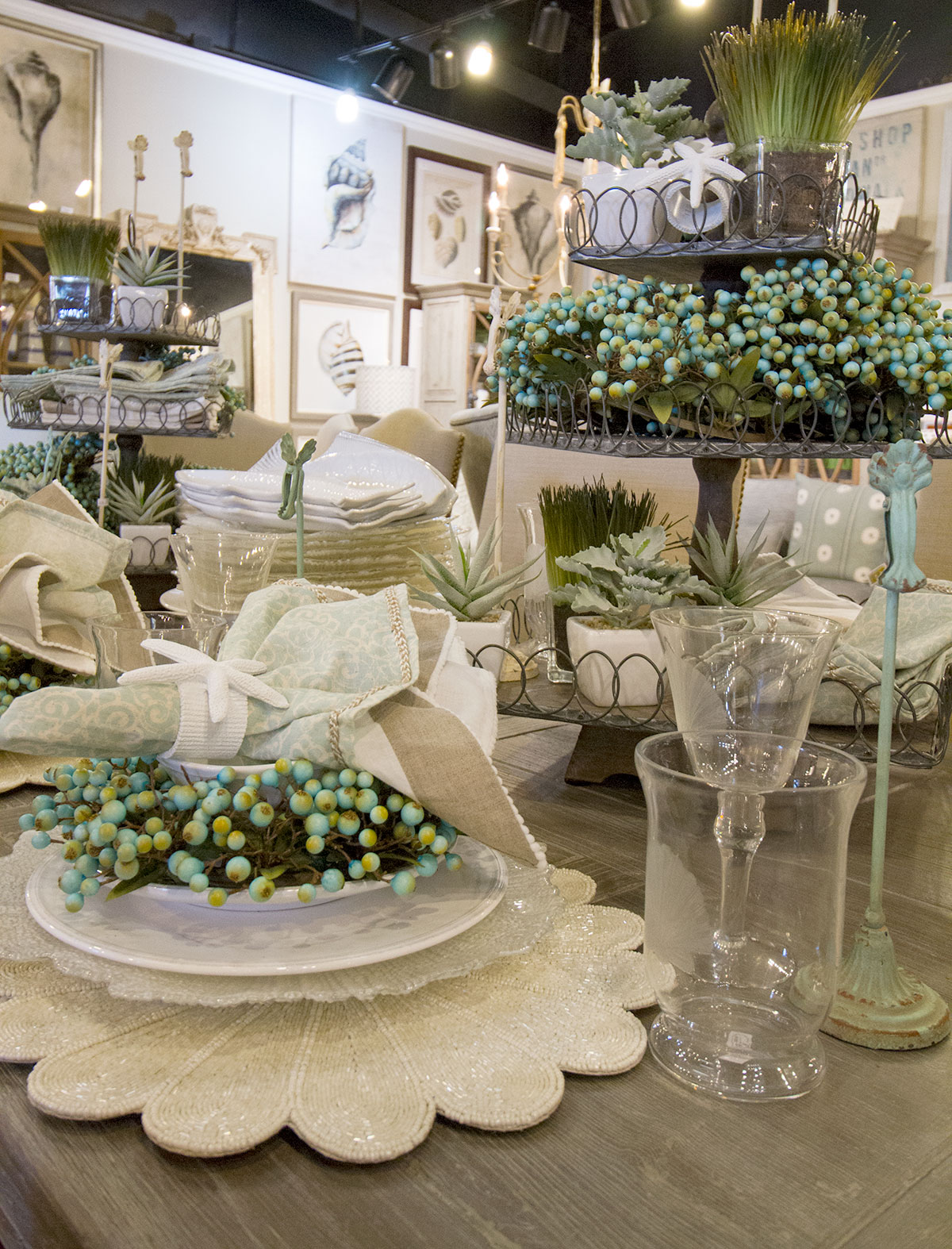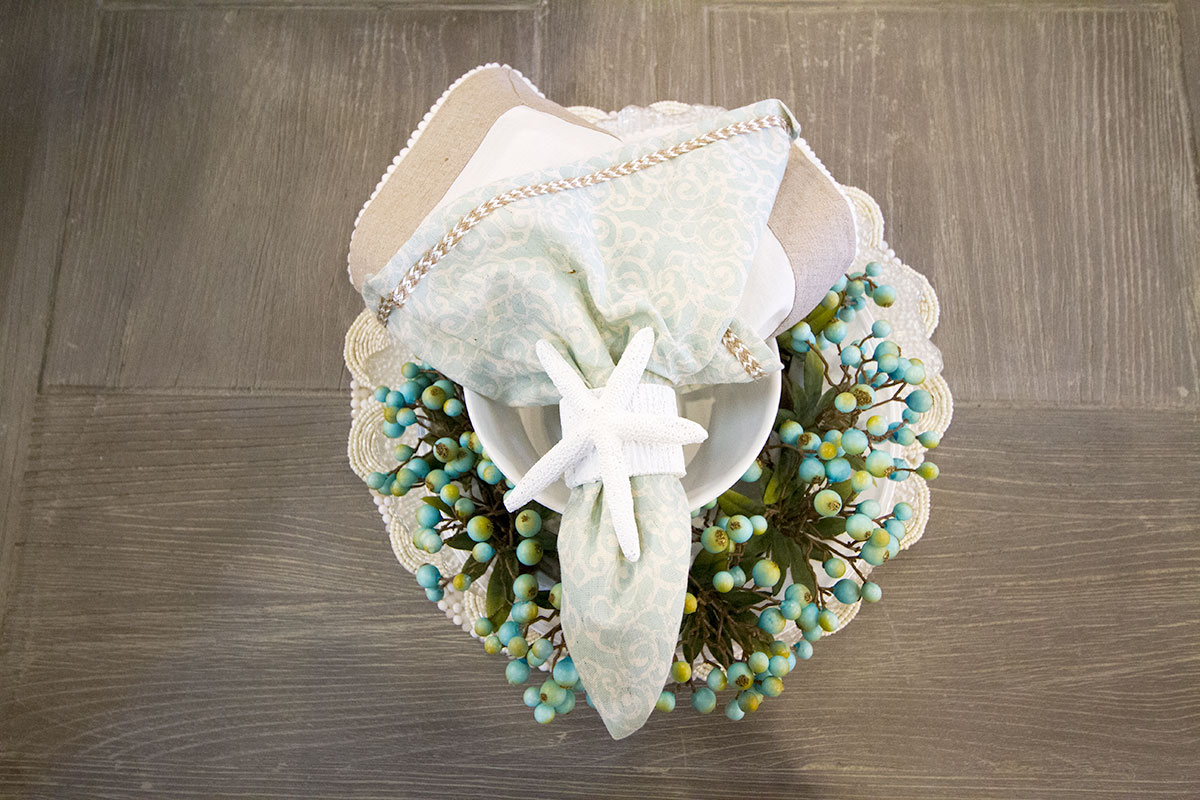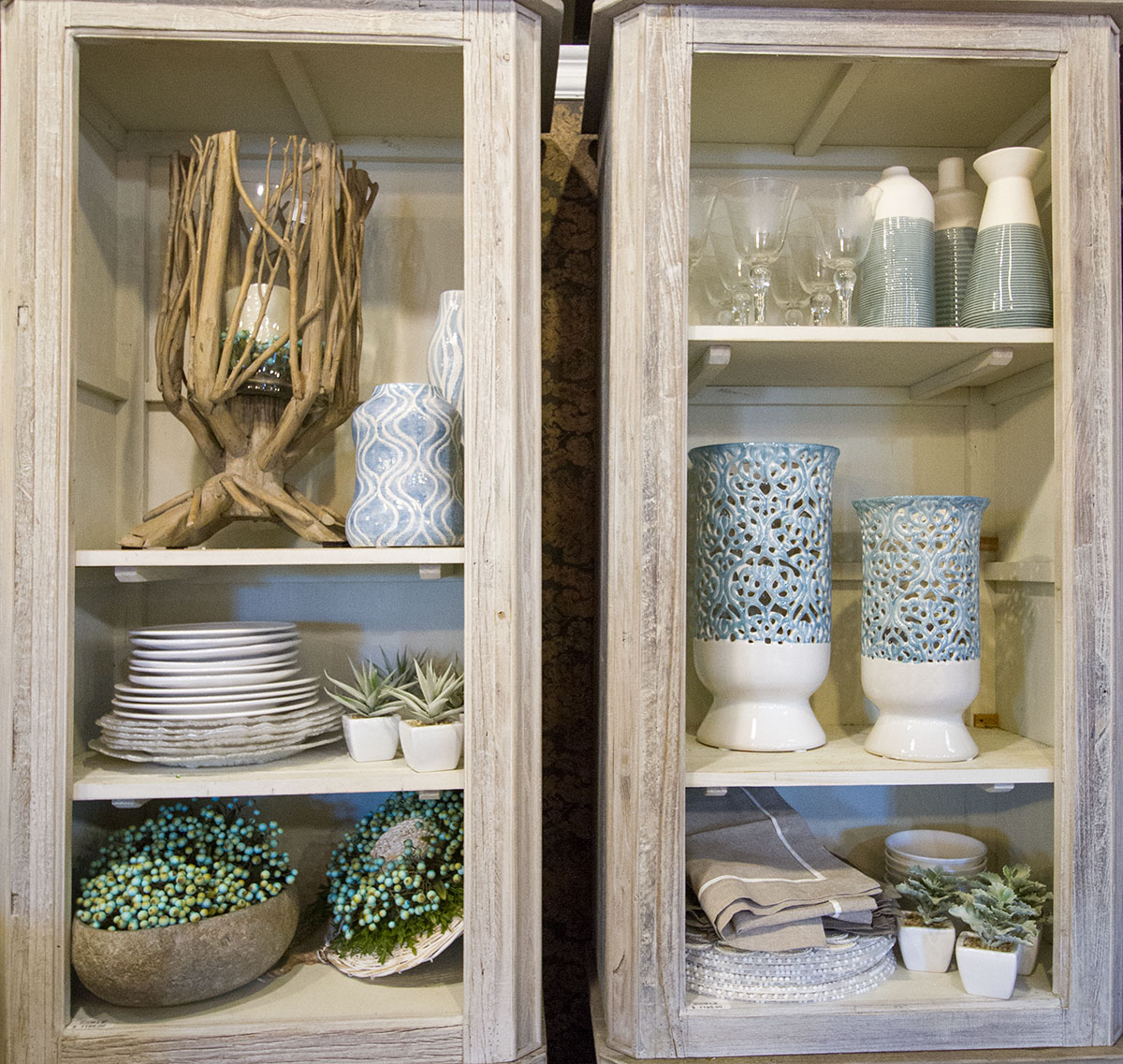 If your touch is earthy, you'll dig the botanicals (pun not intended). Vibrant purpley-pinks mingle with a rainbow of greens, with textures that scream to be touched. Keep the earthy theme going with vine-inspired candle holders and containers.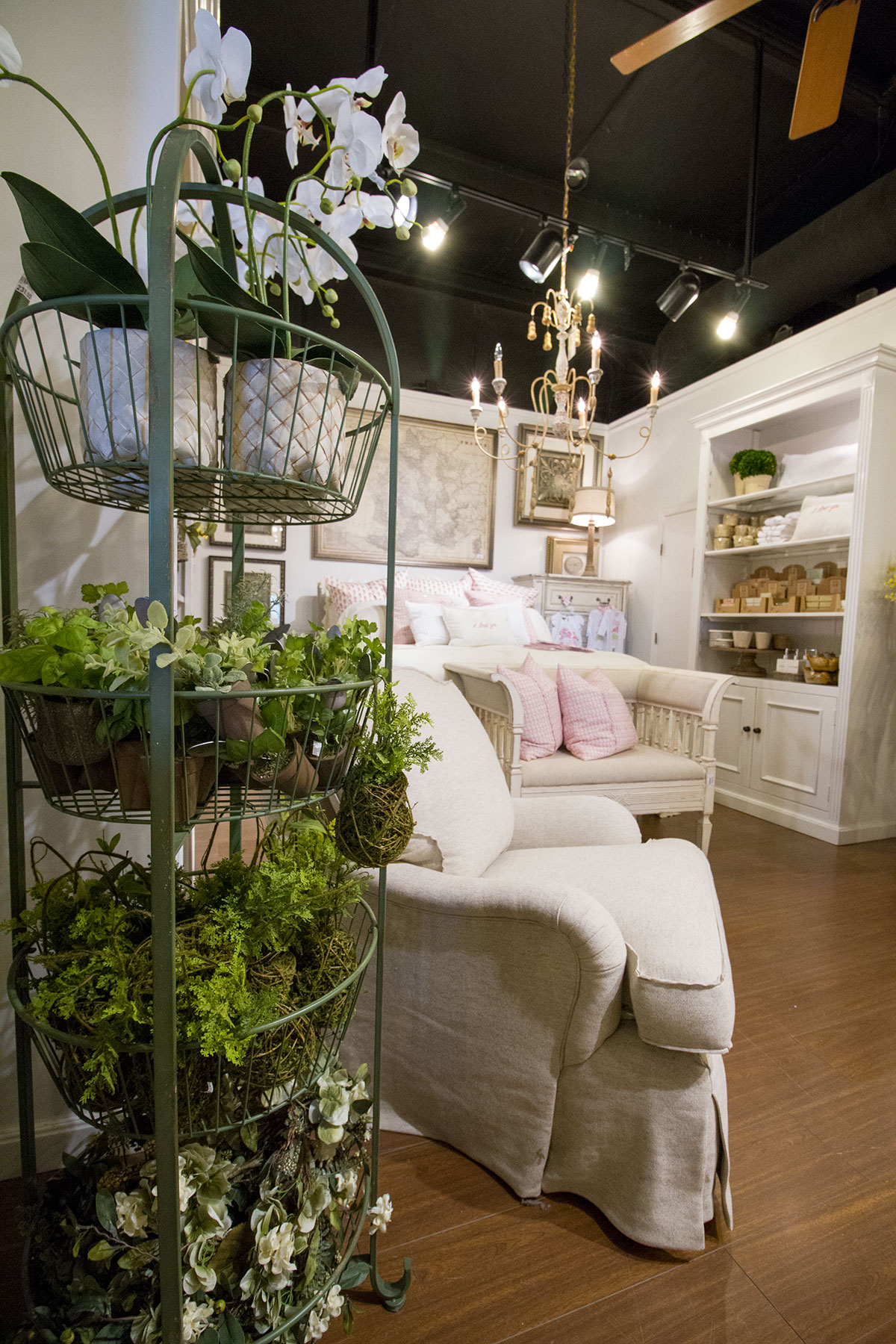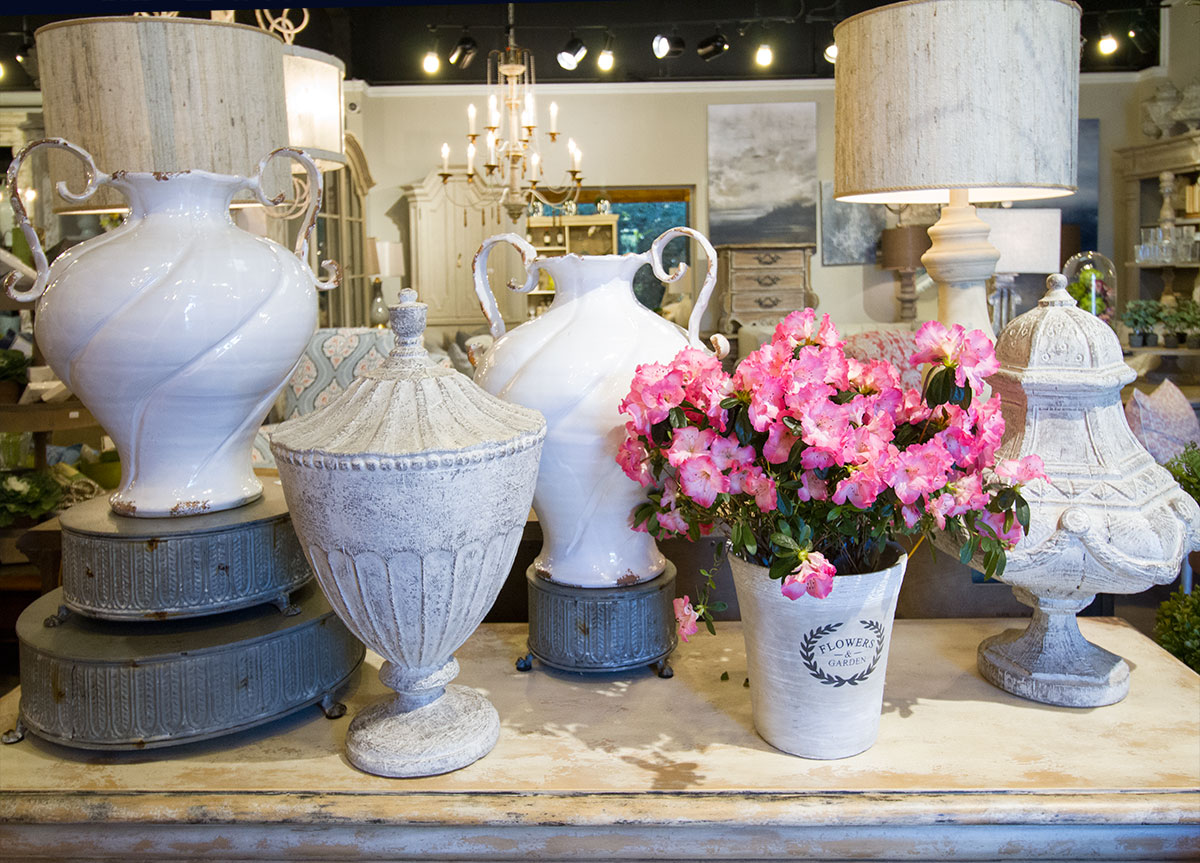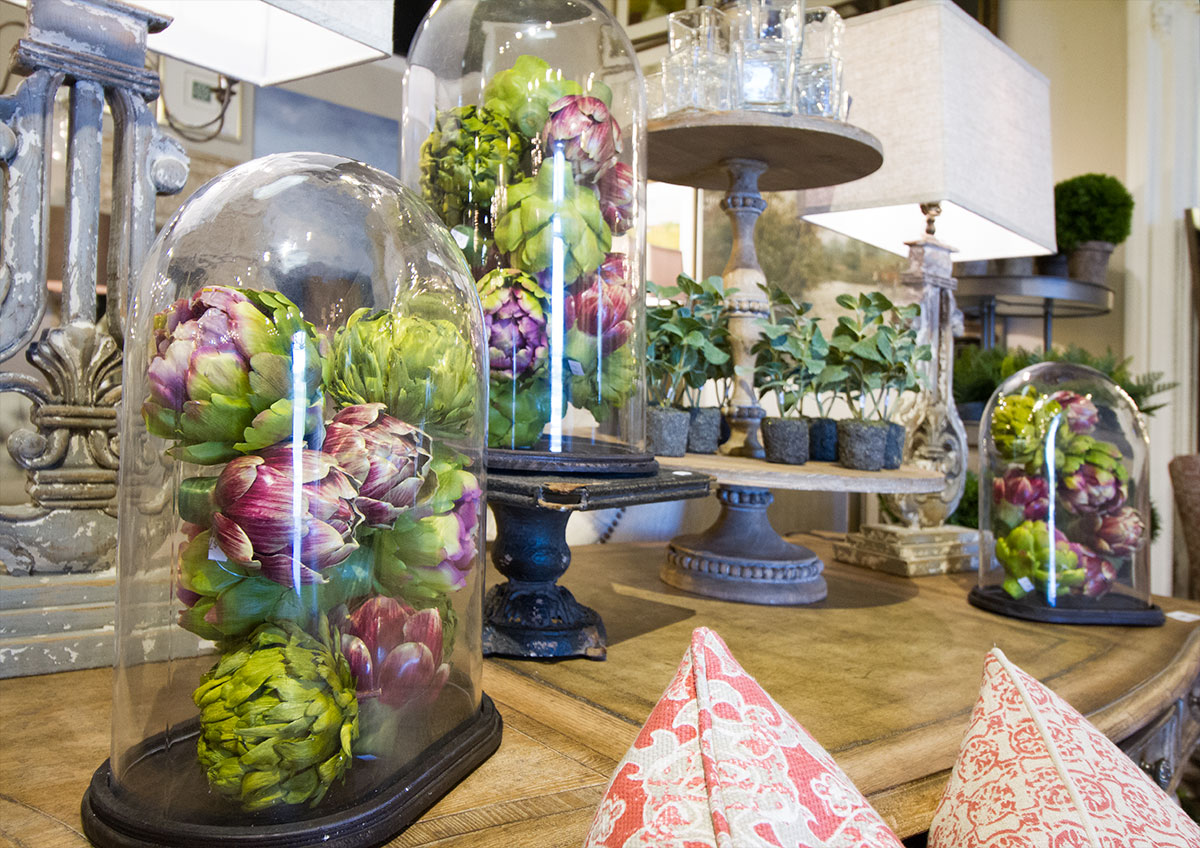 If your touch is rustic, the handmade wooden trays from our favorite craftsman Action Jack are on the floor. But you have to act quick, as his stuff goes right quick! Wooden cabinets and boxes also abound, perfect for storage of your knick-knacks or batch of must-read books.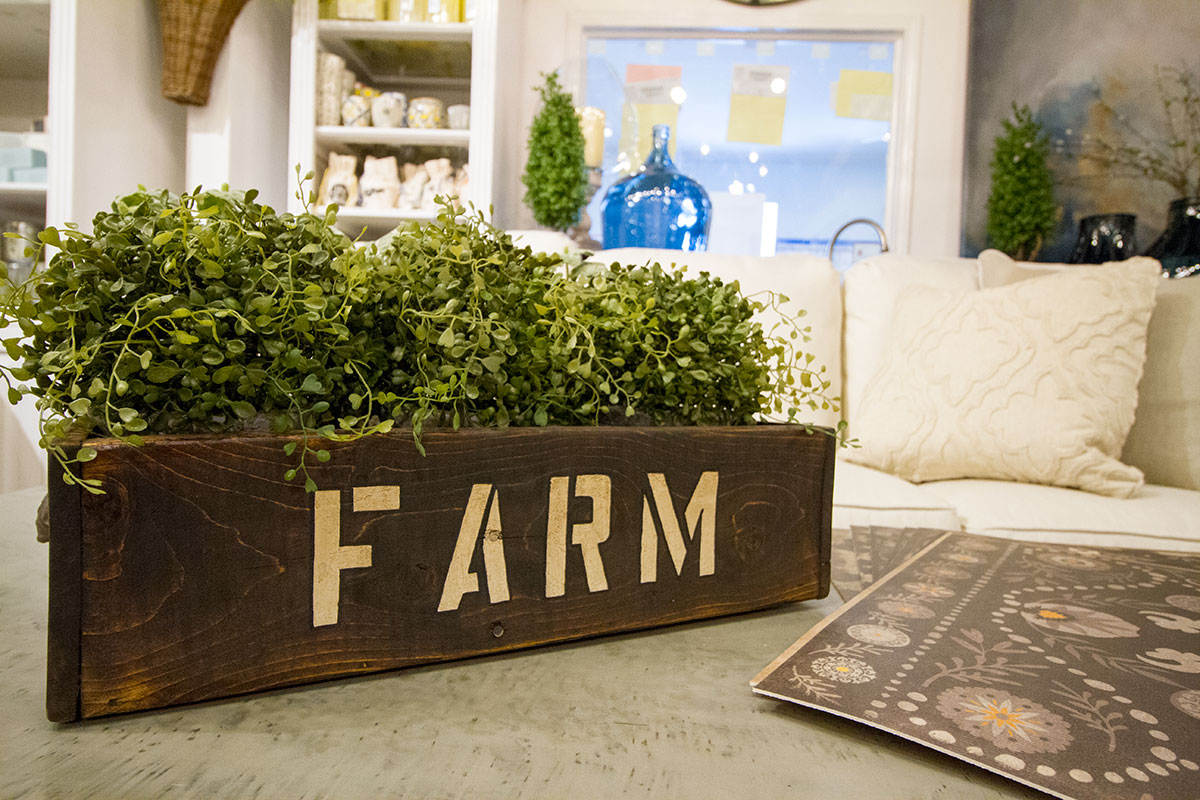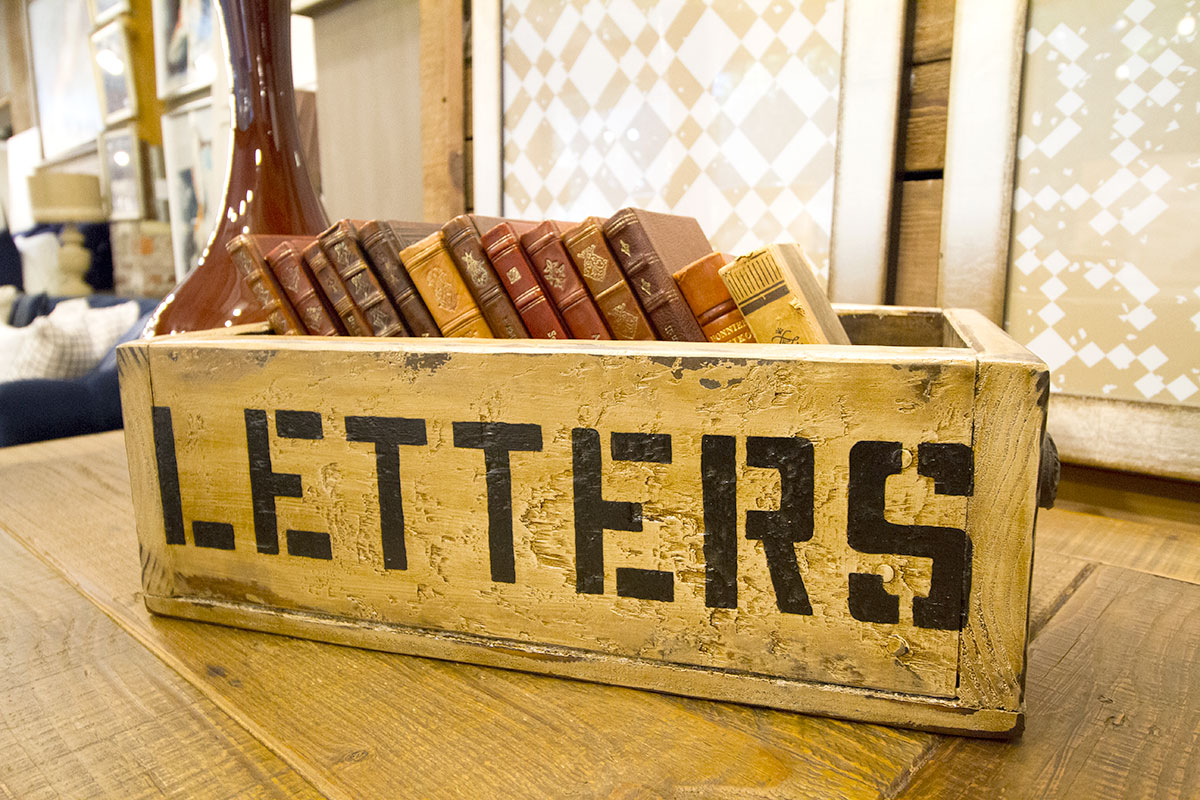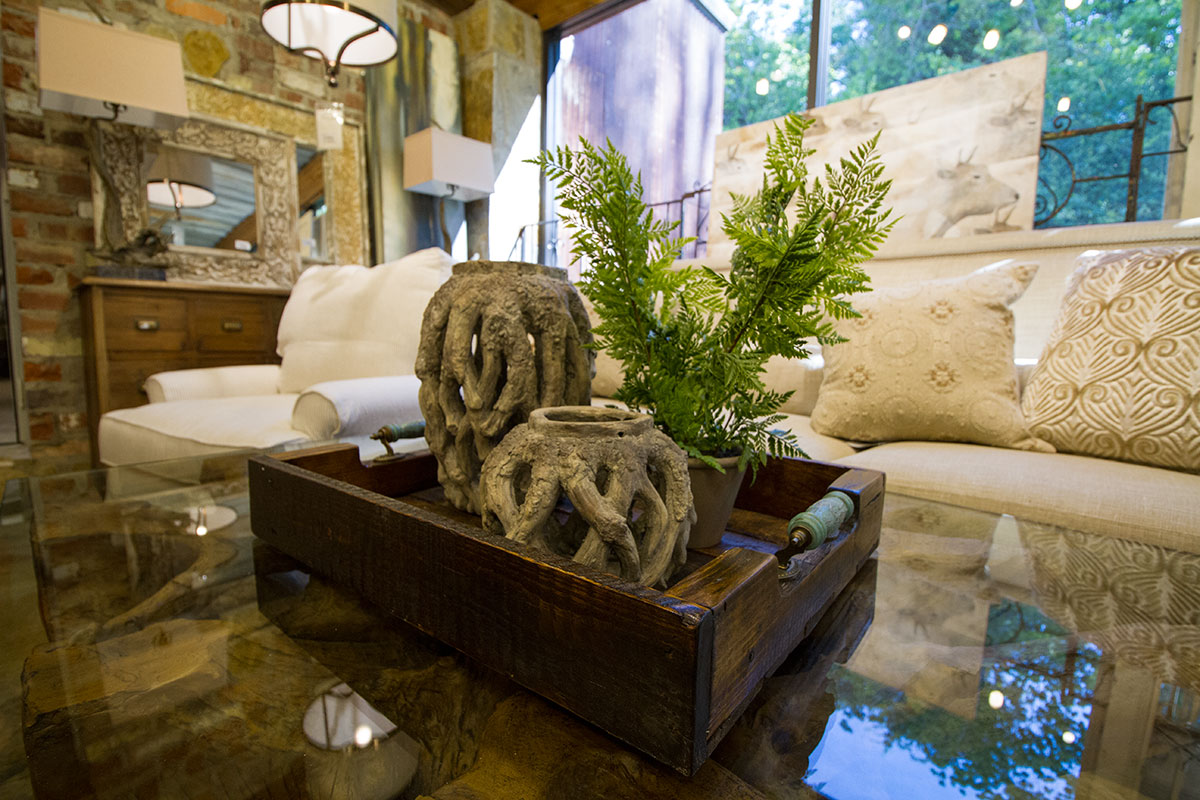 Folks who are fans of the classic look will adore the deep blue hues that adorn a variety of items – especially our statement-making vinyl rugs. A plethora of other sizes and colors available for these versatile items.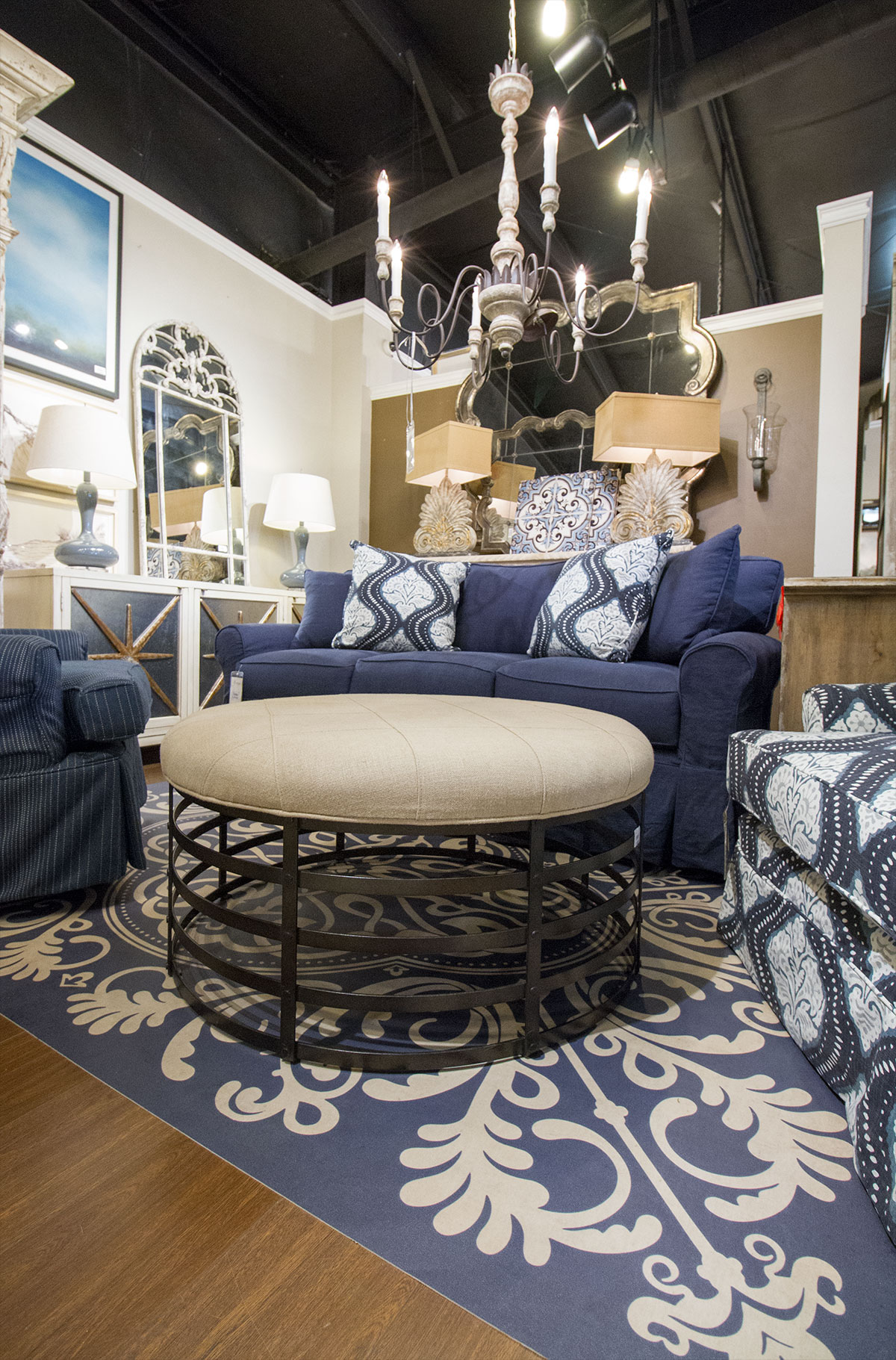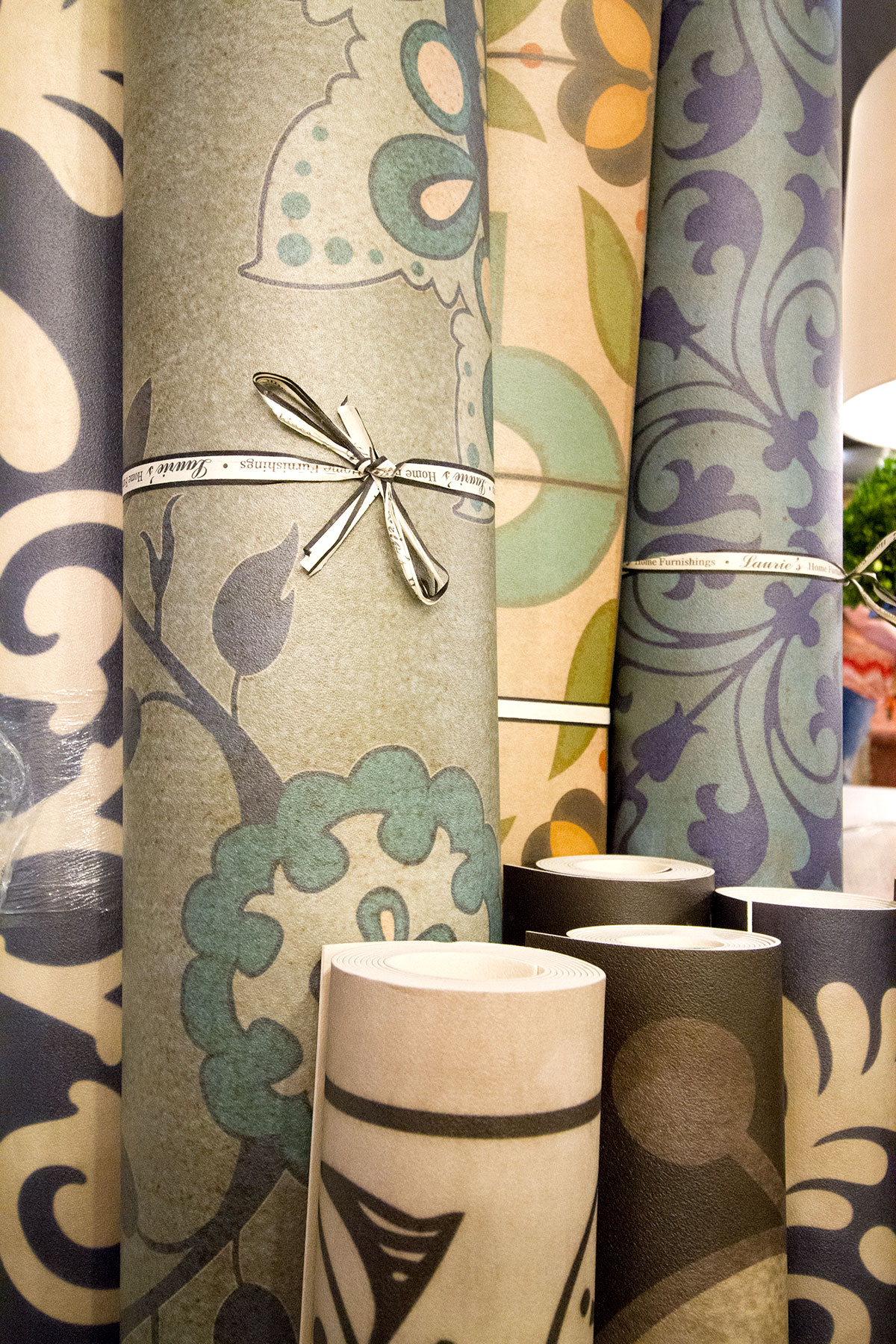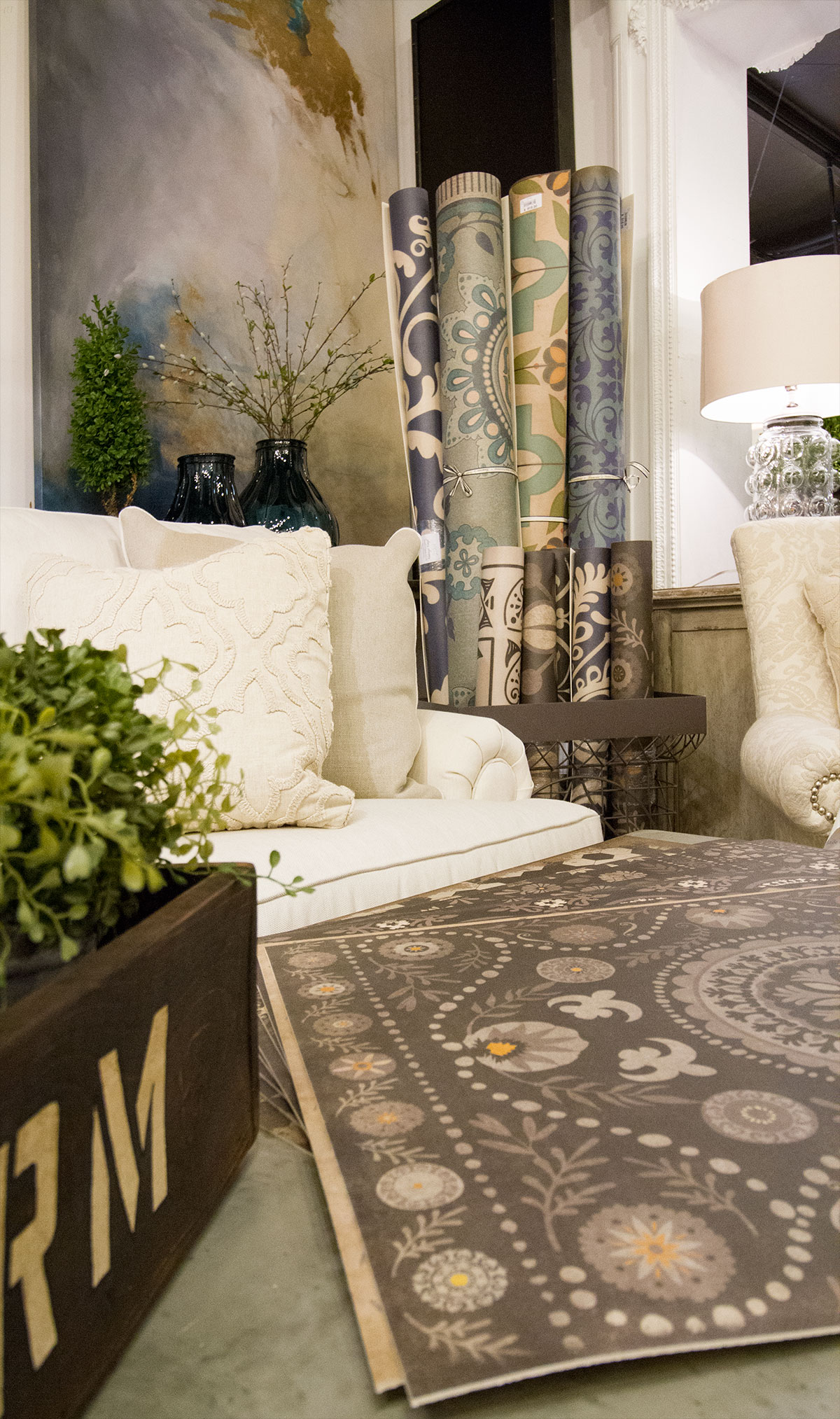 And if your touch is slightly offbeat, we have just the wall coverings, dog pillows or steer-shaped sign for you!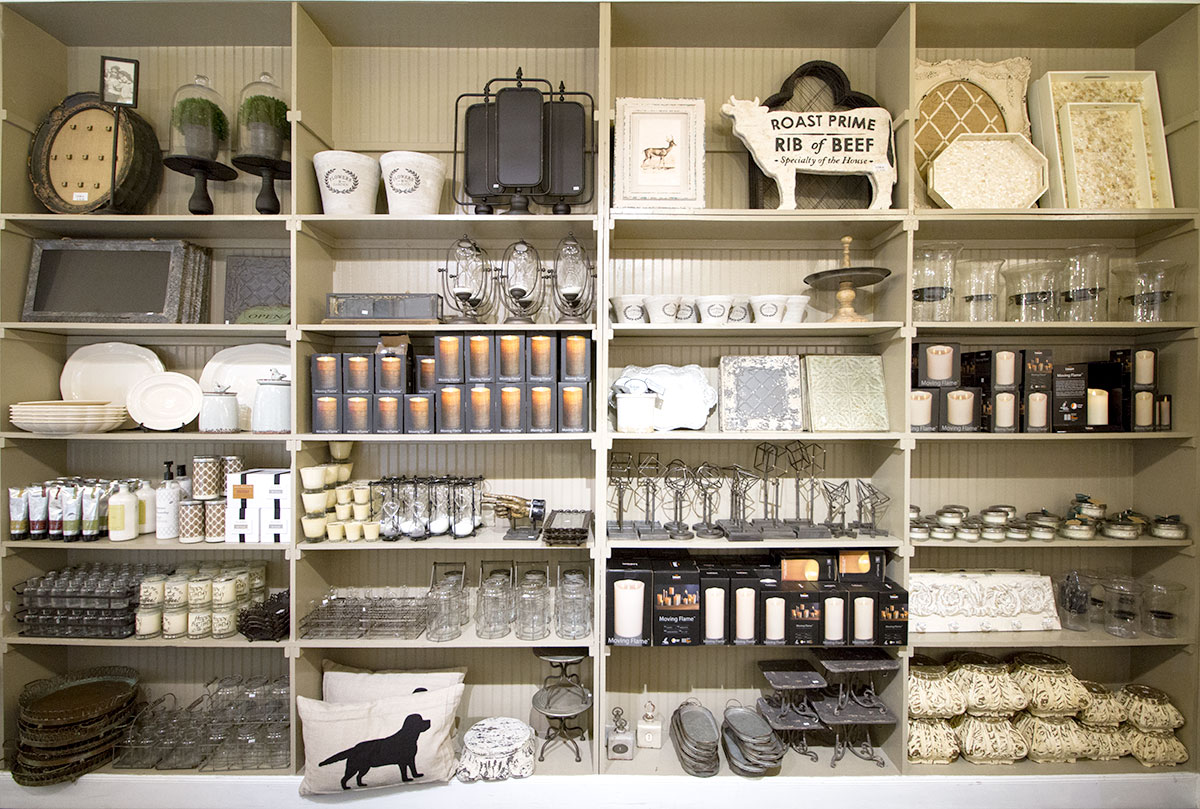 Swing on down to Laurie's to pick up your treasures today!