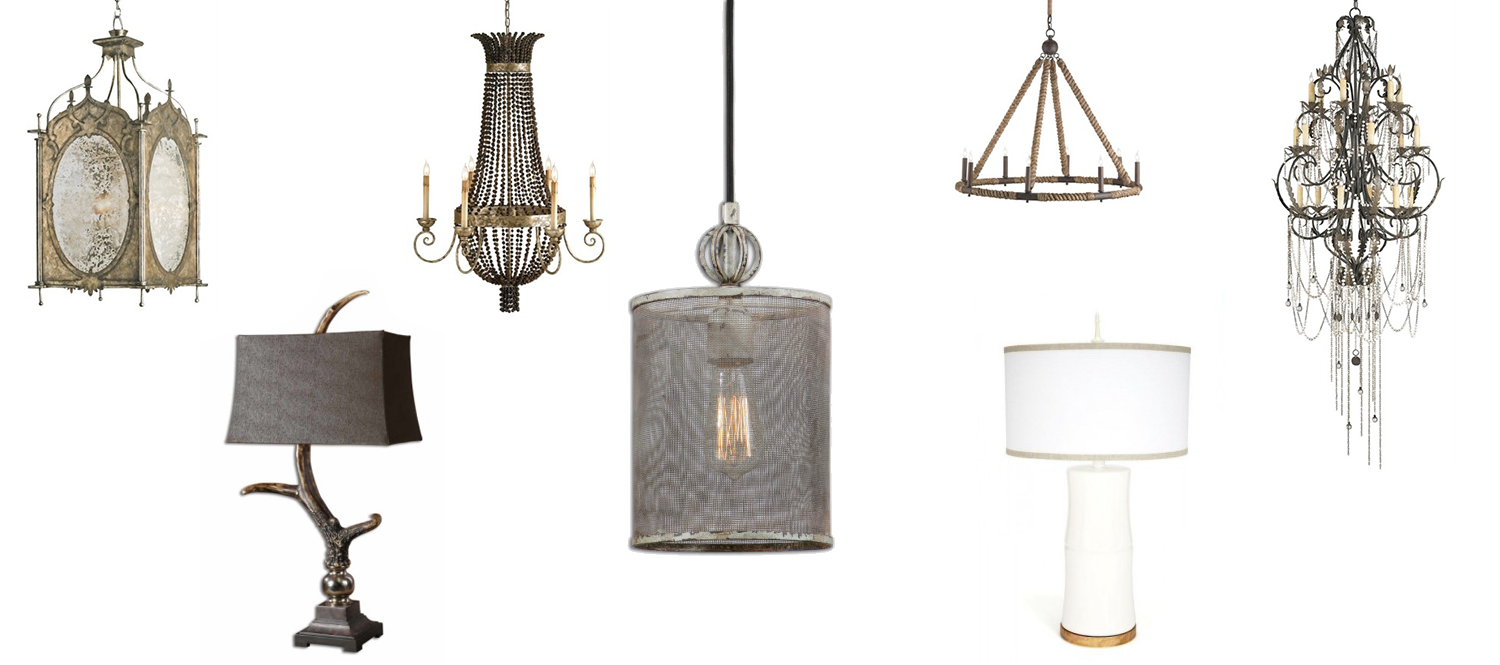 A house without lighting is, well, dark. It's also kind of boring, especially when you have oodles of lighting options from which to choose. See for yourself!
Chandeliers: Classiest, sassiest way to add brilliance to your home.
Desk lamps: Sterling silver with a long arm. Better yet, with a long arm that bends.
End table lamps: Have you tried a stag horn lamp lately?
Floor lamps: Tall, striking, stable (not necessarily in that order).
Hallway lights: Decorative pendant lights work with high ceilings, otherwise go for fixtures mounted flush against the wall.
Lanterns: Modern, antique, metal or glass – We love 'em all!
Pendants: Amazingly chic and dangling – nearly as cool as chandeliers.
Rail lighting: These long, bendable rails with hanging pendants add a retro yet modern touch.
Wall-mounted fixtures: Faux candles work well on walls, providing a kind of medieval castle effect.
Feel like you need more light in your life? Head on over to Laurie's!