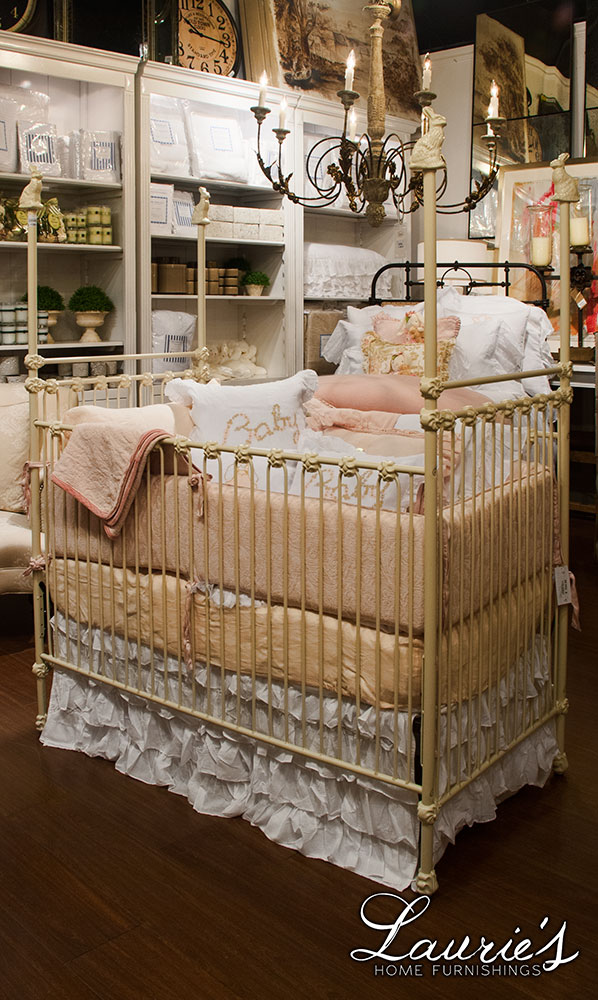 One, two, buckle your shoe.
Three, four, shut the door.
Five, six, get your picks…
of the sweetest new nursery items at Laurie's.
Treat your little prince or princess to soothing blues, pacifying pinks.
A spritz of bold gold on a pillow delicately embroidered for Baby.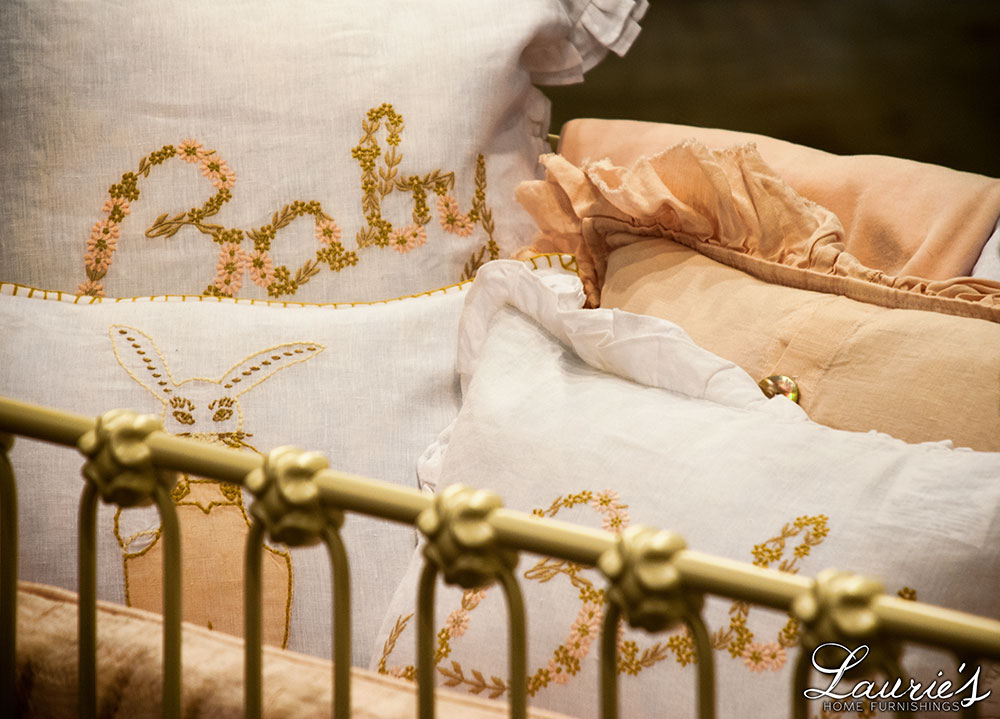 A lullaby in linen.
All so fresh, sweet and soft you'll wish you were just a wee bit smaller.
Then you could curl up next to them.
You're only young once. Let Baby live it up.