Spring sprung. We danced. We sung.
We baked. We laughed. We had a blast.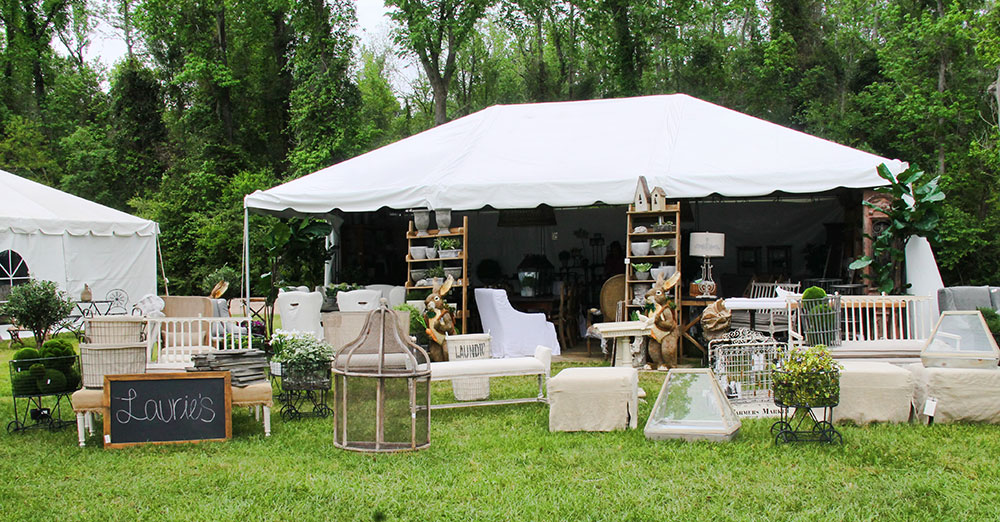 OK, we really didn't dance and sing, but we did have a blast at Laurie's Inaugural Spring Fling. Last weekend's three-day event came complete with many vendors, 10 baking contest winners and one big and happy Easter Bunny.
First, a thanks to the vendors:
Arbonne
Bristol's Boutique
Brookwood
Gallery Auction
Stella & Dot
The Sweet Tooth Advisor
Turquoise Door
The Vintage Birdhouse
Younique
Now, a thank you to the Easter Bunny:
He was big. He was happy. He took loads of pix with kids (and adults and babies and puppies).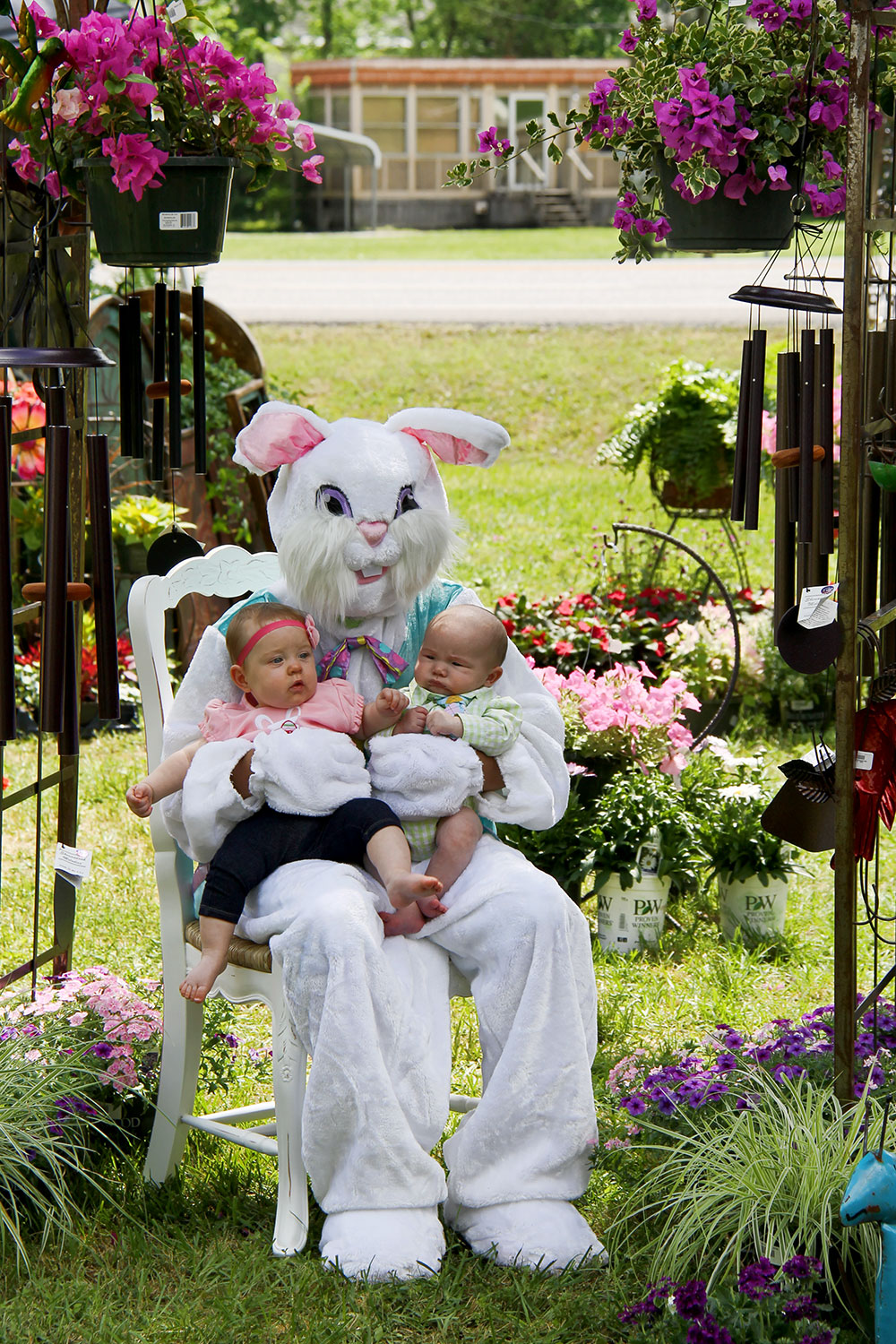 And finally, a round of delicious applause to the baking contest winners: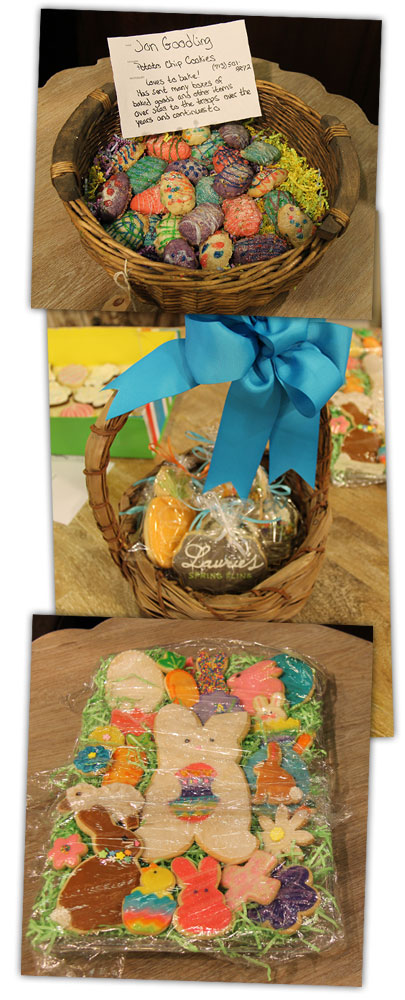 It was a tough and scrumptious race, but someone (or 10) had to win it. Top three prizes in each category netted $100, $5 and $25, respectively, while the Grand Prize winner was awarded a delectable $250.
Yummiest Cookie awards went to:
Jon Gooding

Shirley Shirley

Laura Watson
Most Delightfully Decorated was a super-tough call as all were too cute!
Becky Havill

Kathy Ehrie

Pam Humphrey
Fabulous Fruit Filled goodie awards were gobbled up by:
Catie Seal, our youngest baker at 7 years old. We expect big things from her!

Marilyn Watkins

Joyce Pound
Grand Prize Winner
Jon Gooding was a smash on about a million levels. The only guy to enter the contest. An avid baker who sends cookies to the troops. Baking for nearly 20 years. Son of world-famous auctioneer Vickie Vines, who vows to team up with sister Lou to out-bake Jon in the next contest.
Oh yes, and his cookies were a treat for the tongue and delight for the eyes, decorated as Easter eggs.
Thank you to all who helped make Laurie's Inaugural Spring Fling a supreme success.