One word sums up Laurie's Designer Day: massive success.
OK, "massive success" is technically two words, but it gives you an idea of just how awesome the entire day turned out. A steady stream of designers made their way through Laurie's doors on August 14, delighting in everything that was going on.
The overall gist of the event is to give designers a chance to stop by Laurie's and check out our sensational smattering of home décor. They got an eyeful of our current offerings, oohed and aahed at our newly painted and vignette showrooms, and even got a sneak peek at some of the goodies we have coming up for fall.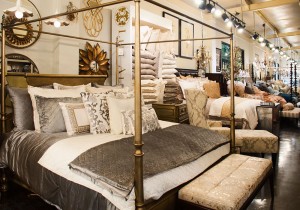 We snapped a few pix of some of our faves; check out that bedding by Lili Alessandra (represented by Martha Kean) and tablescape by Jan Barboglio. Neat, huh?
As if checking out mounds of marvelous décor wasn't enough, we had treats to eat, door prizes and a slew of seminars from top-notch companies. Here come their names: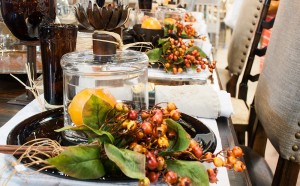 Bella Notte

Dovetail

Four Seasons Furniture

Goetz

Grassroots

Highland House

Hooker Furniture

Leftbank Art

Loloi

Pine Cone Hill

Sherill Furniture

Taylor King

Theodore Alexander
And here comes the great big thanks to all the designers who stopped by, especially those that we've had the pleasure of working with. THANKS!
The event was such a thrill that plans are already in place for Designer Day 2015. A little bird told us that Laurie is planning a greet and teach seminar from one of the HGTV or Designer Stars. Stay tuned!
If your home could use a creative boost from a brilliant designer, give Laurie's a holler today.