It's home tour time. You know the drill. Aunt Laurie comes into your home.  We snaps oodles of pix. Talk about how cool it is. Then point out stuff from Laurie's to show what good taste we all have.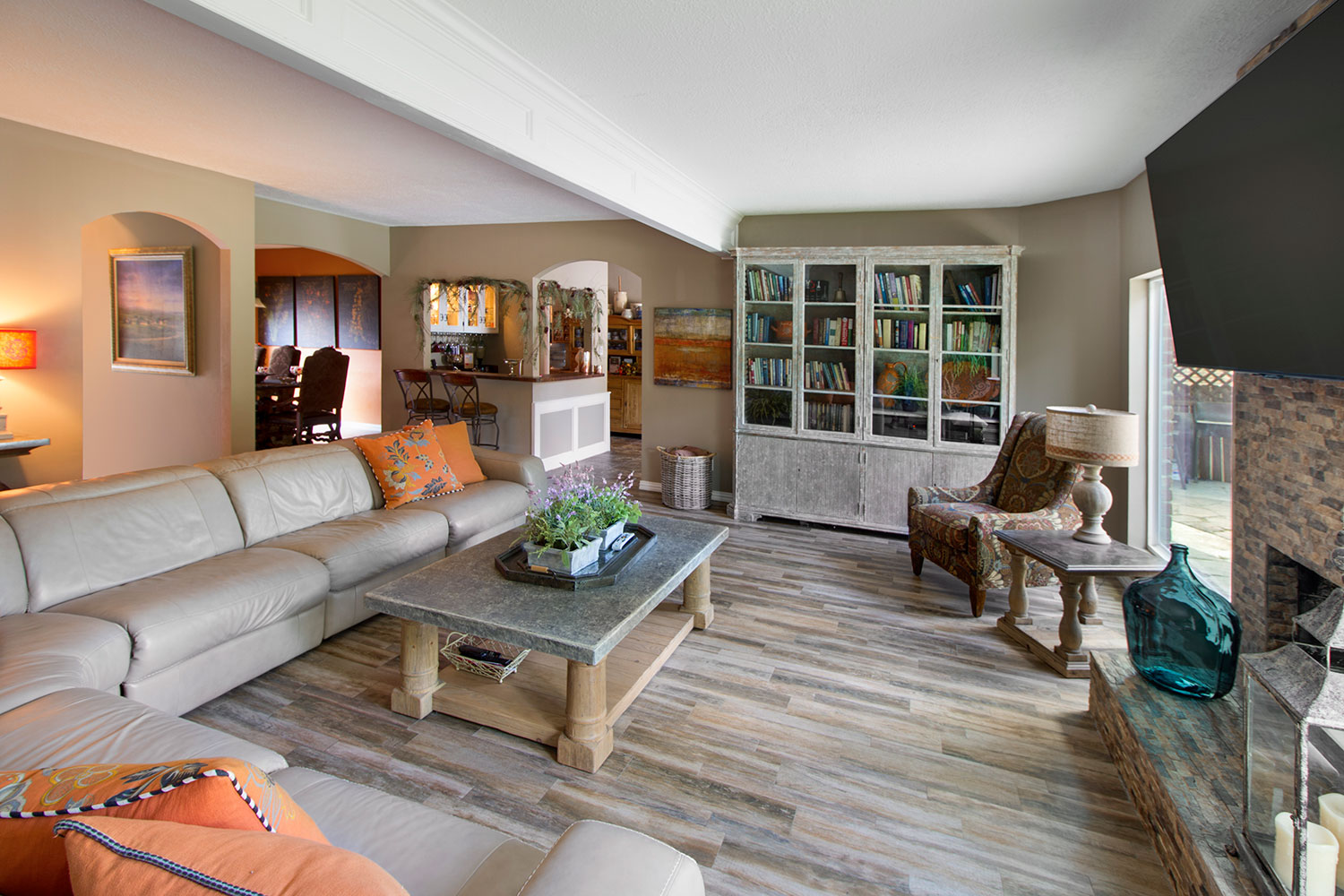 This time the drill has an extra special element. It's called Vickie Allen. She's been working with Laurie for years. The home she shares with her husband Tommie is kind of like a history of Laurie's business.
Vickie has so much Laurie's stuff she actually calls her style "Laurie-esque."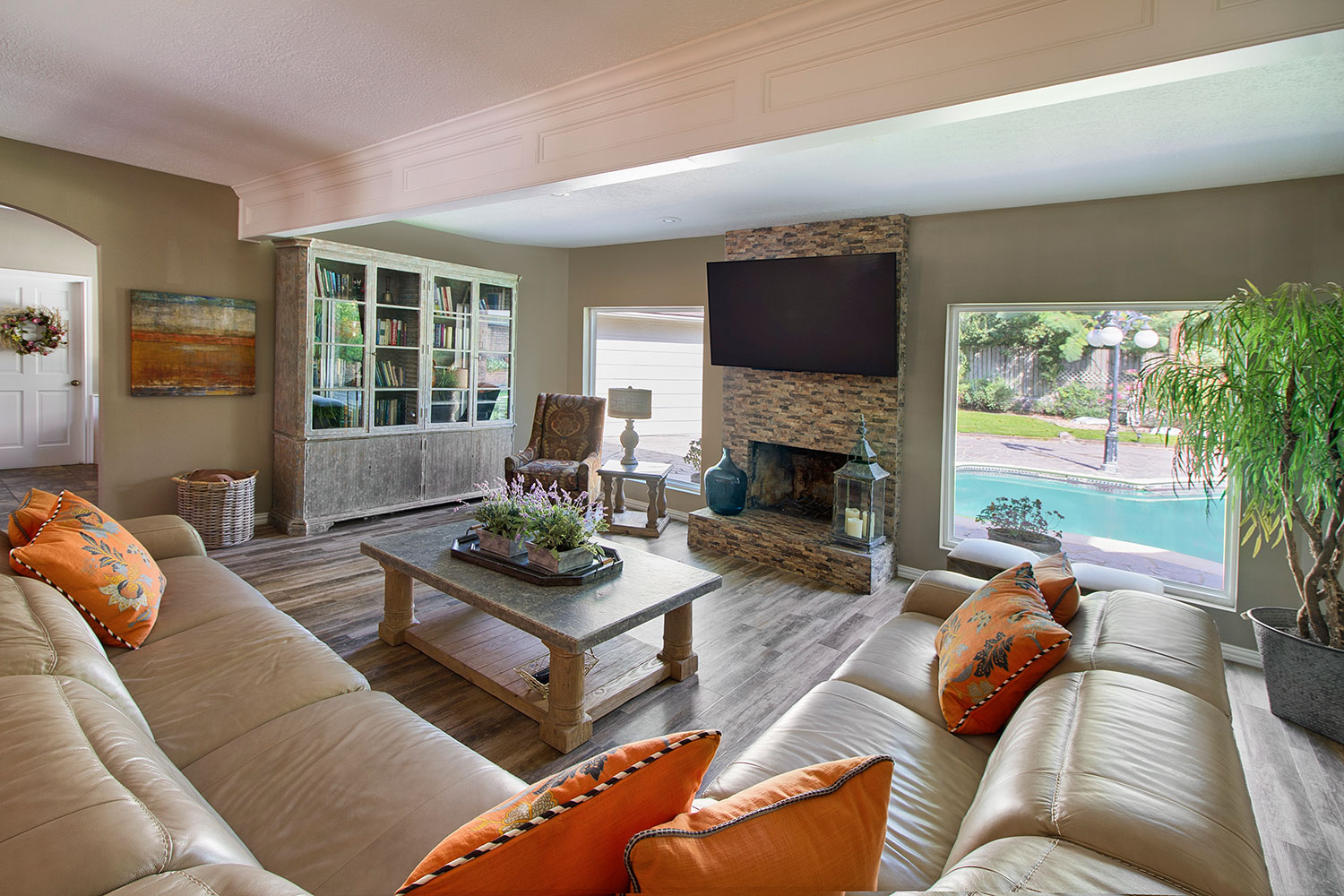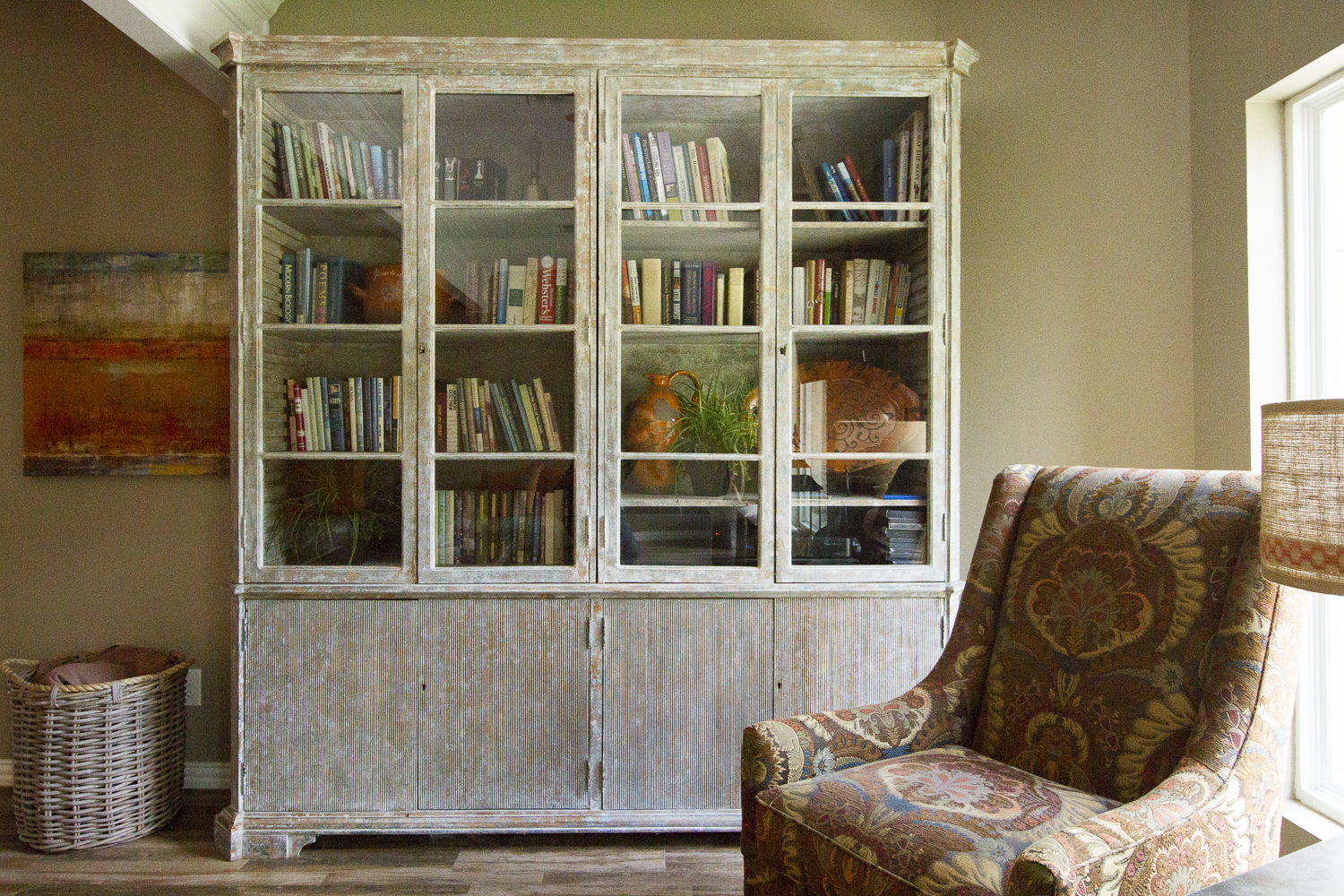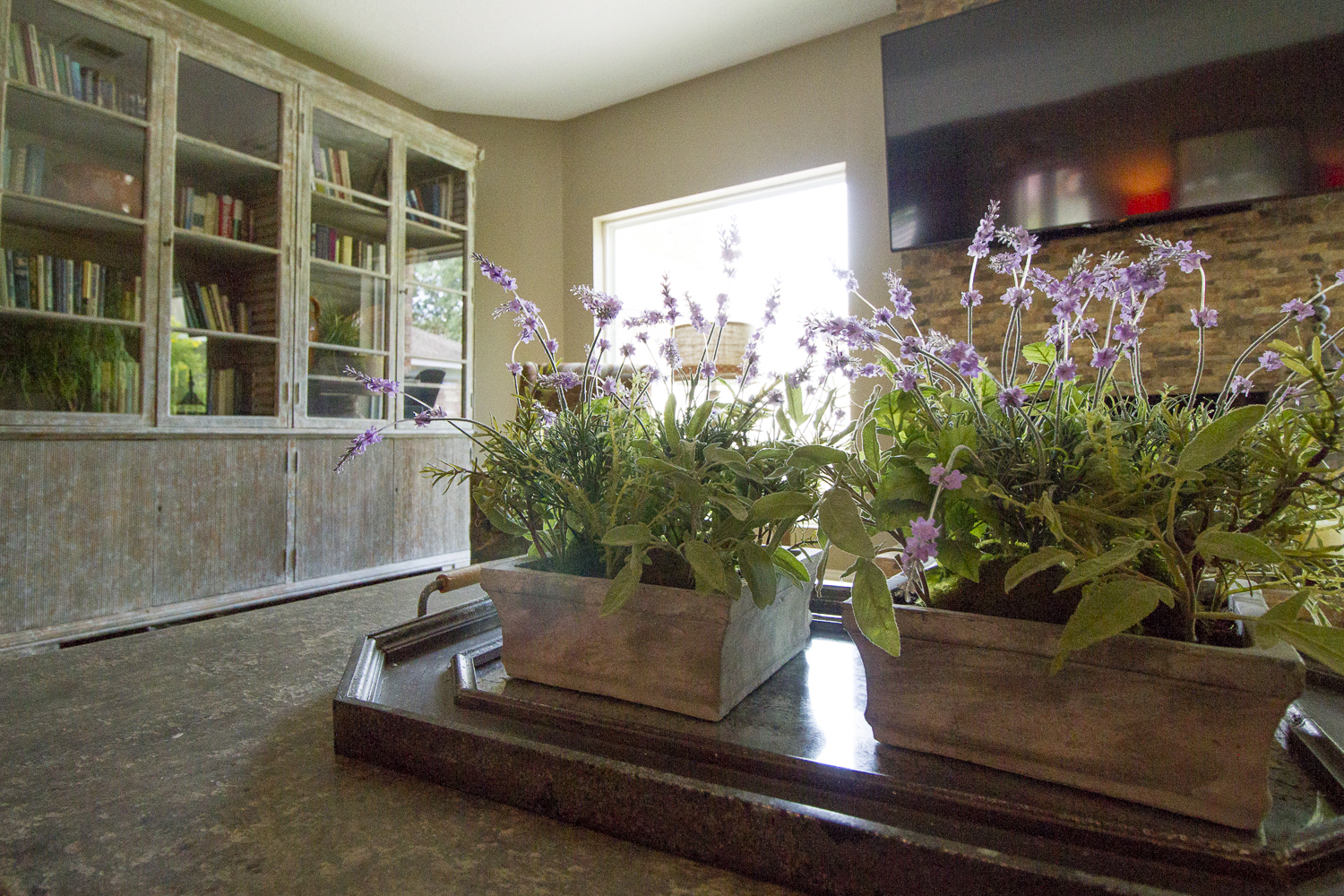 Some stuff is brand new. Some goes as far back as Laurie's McLaren's days. That was a shop Laurie opened in 1992 that led to lots of English boyfriends.
But we're not here to talk boyfriends. We're here to talk Allen home. And there's plenty to talk about.
Like colors. If you can't tell, Vickie loves 'em. The purple room is her personal craft space. Even the marker and scissor bins are fashionable. And check out the pinks in the bedroom and bath.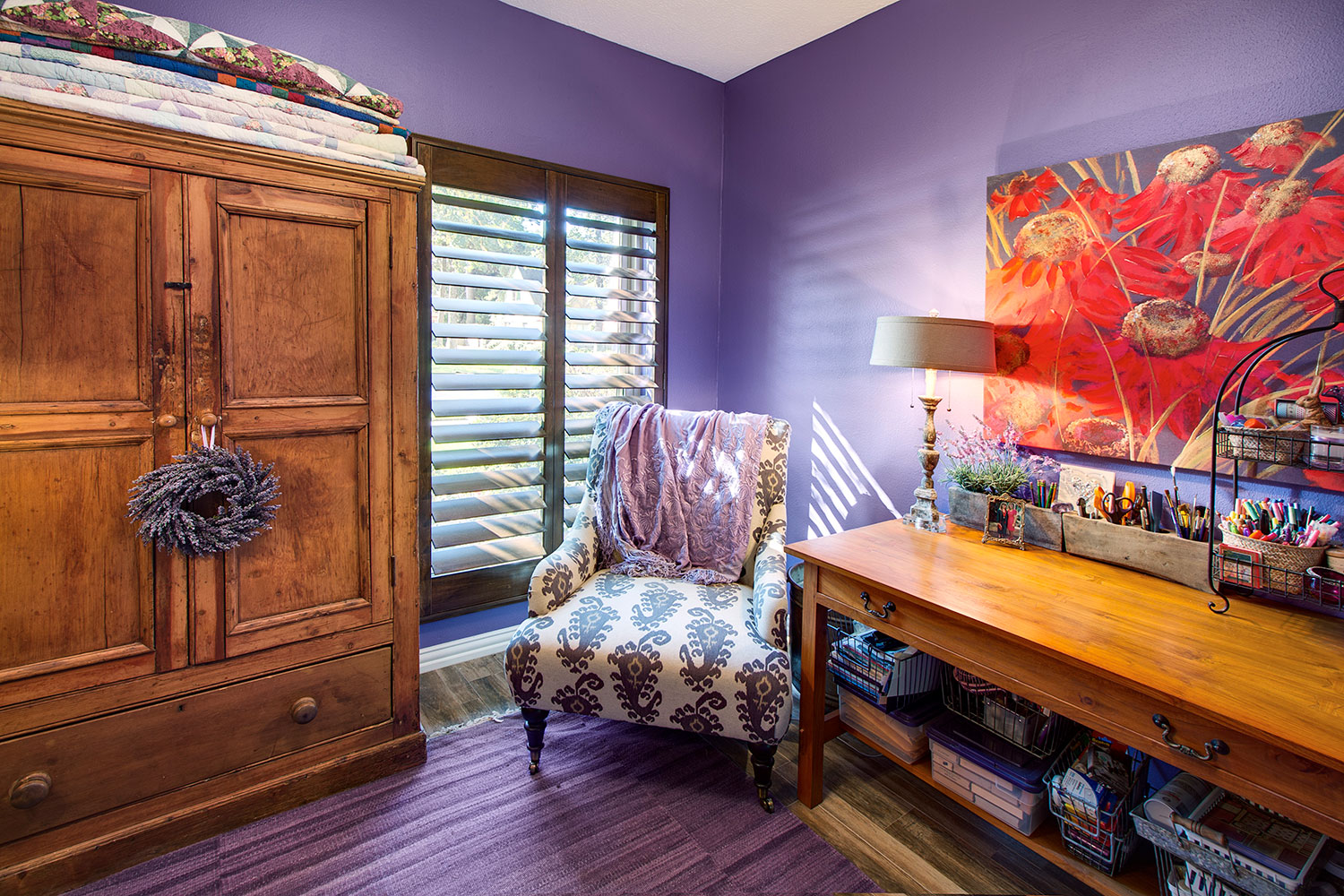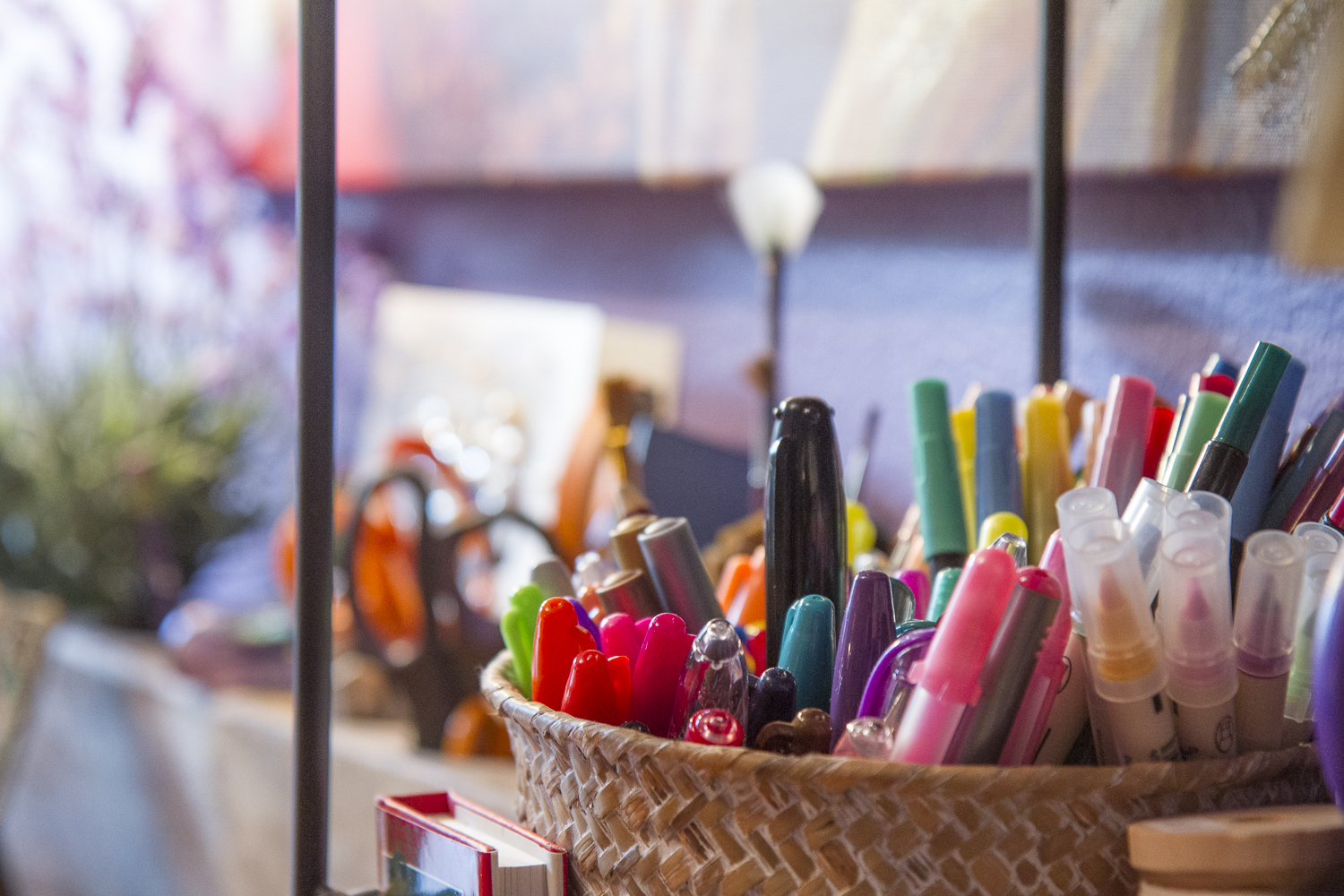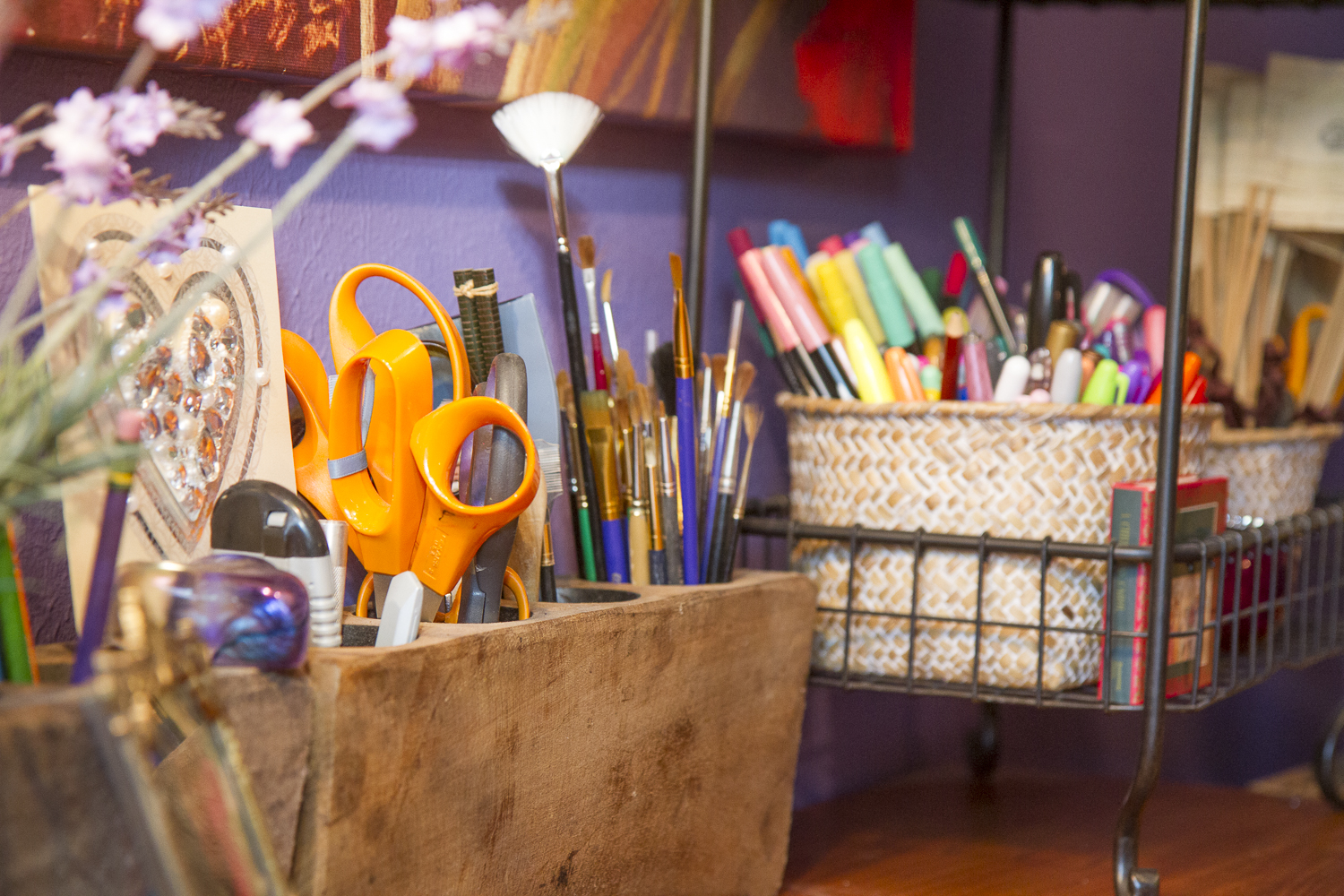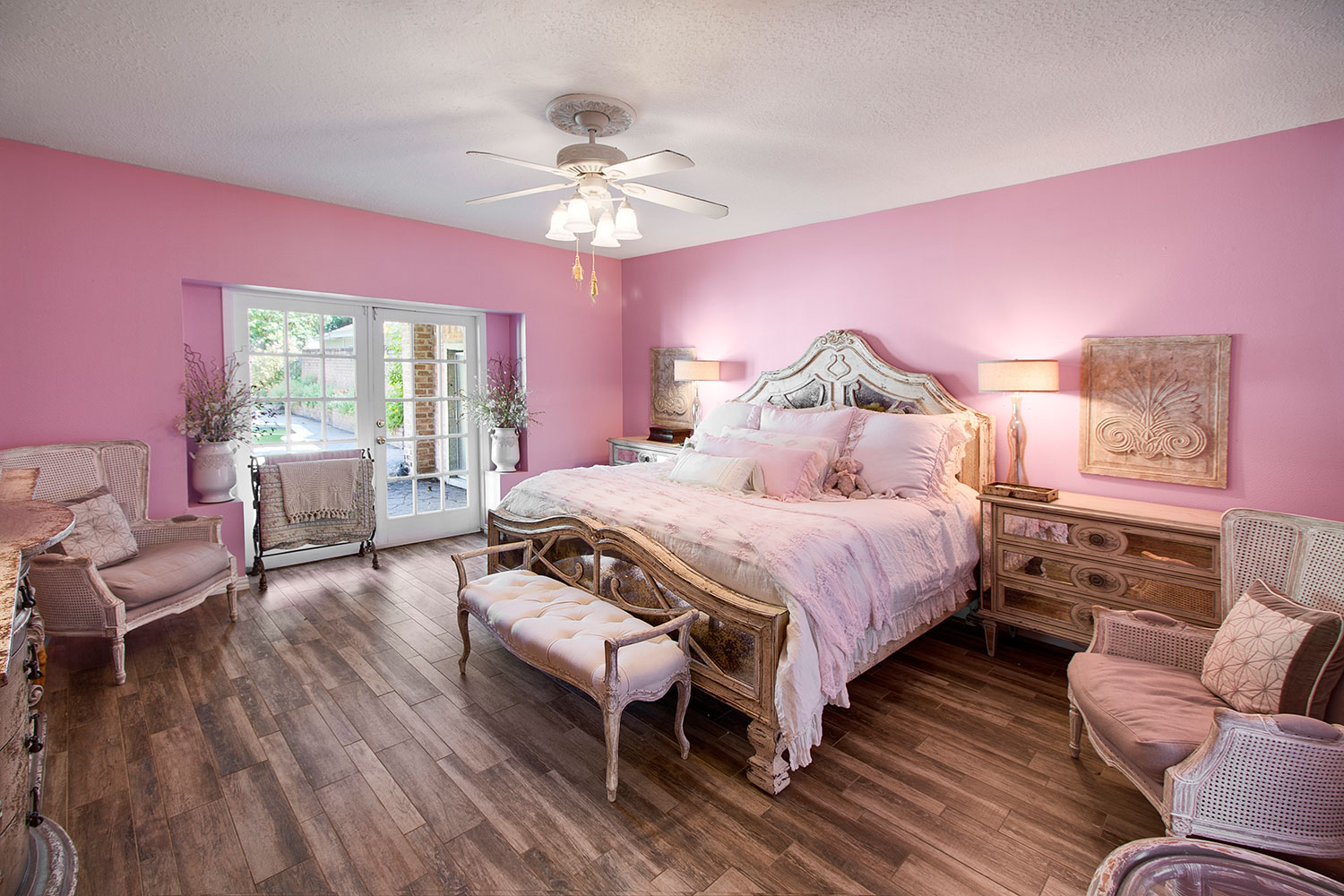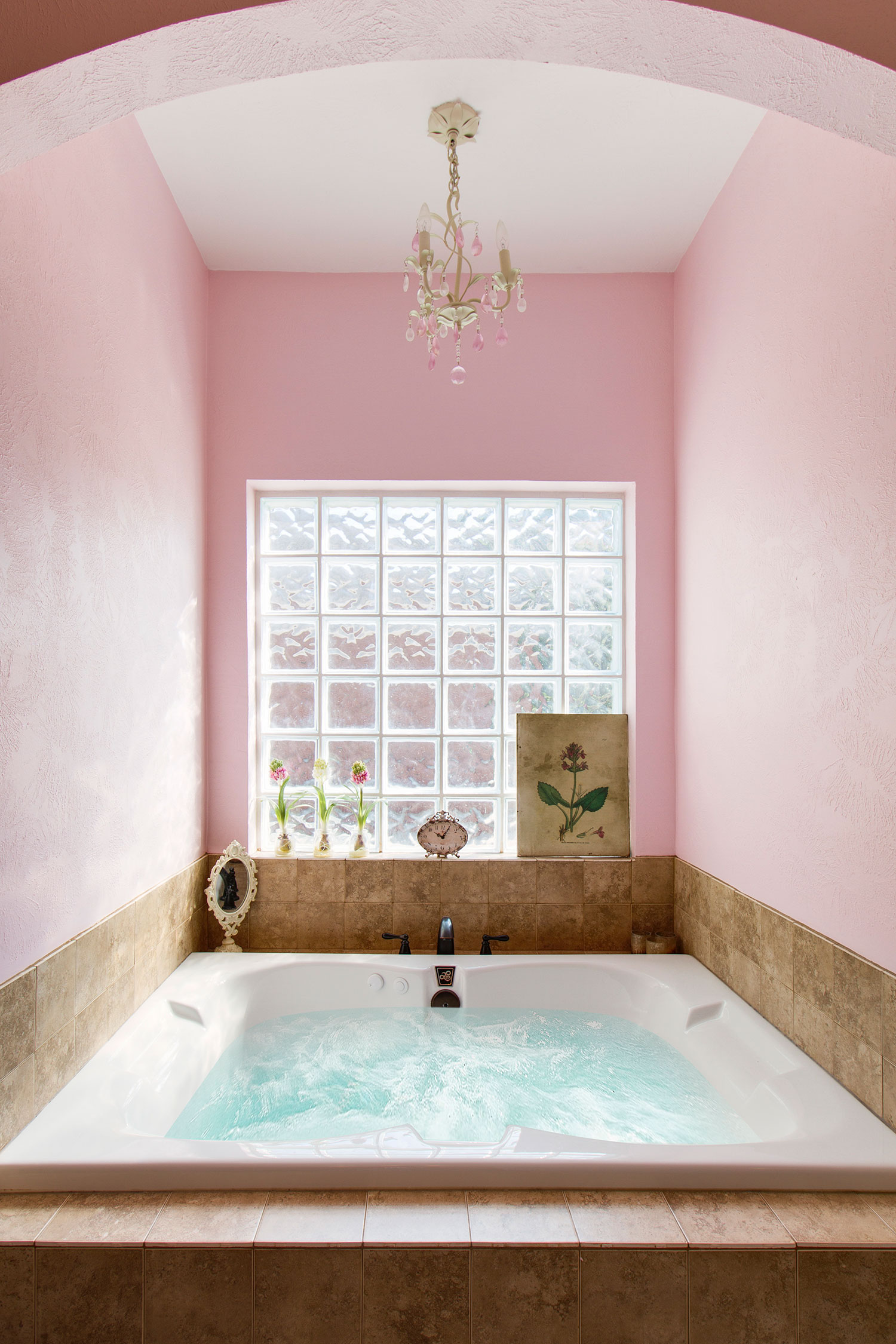 Vickie also likes the Irish pine cupboard. Not just for its looks. For its history and character. It's her favorite piece in the whole house. That's saying a lot.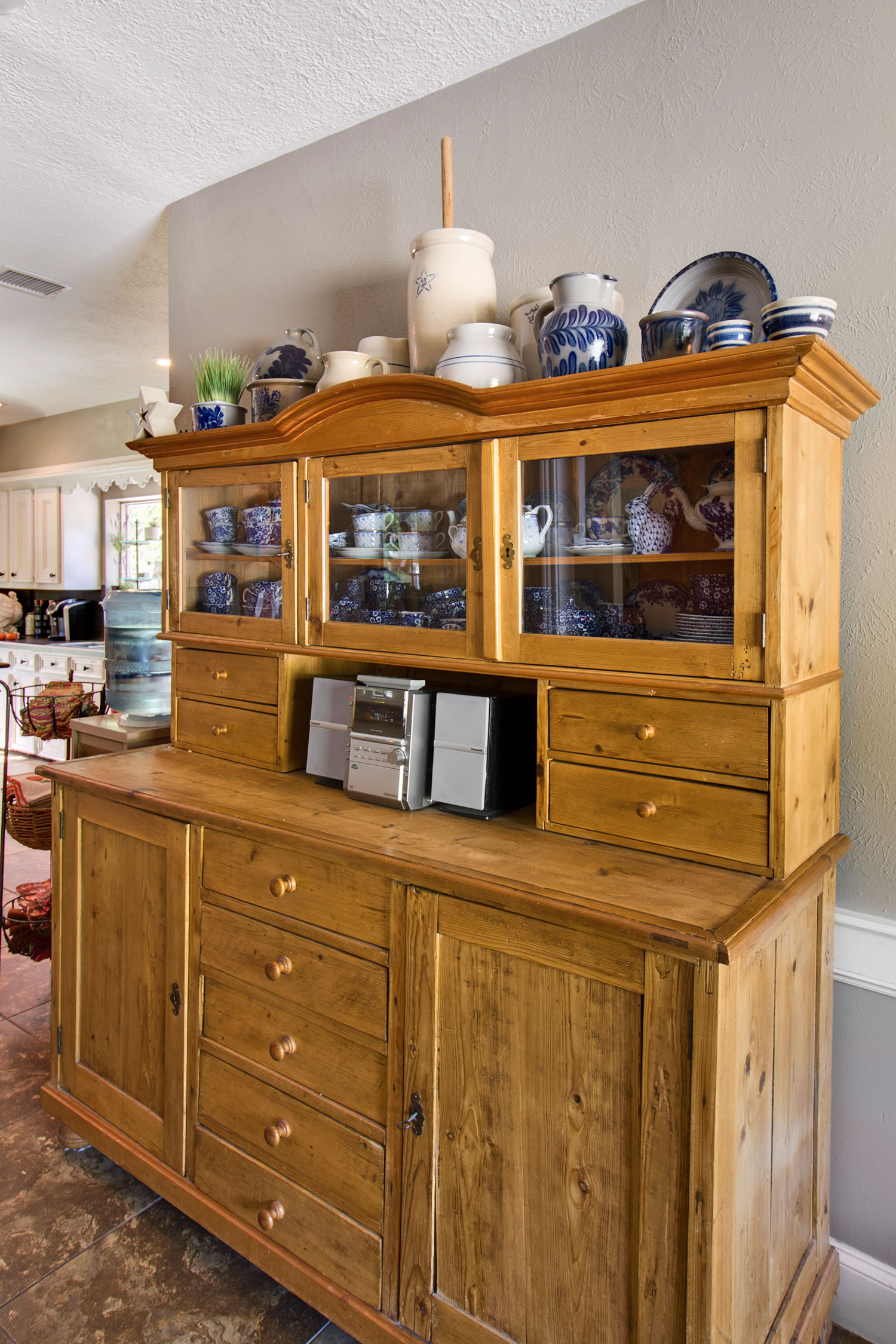 And then there's the "Just Sayin' Room." Once a breakfast nook, the room is named for Vickie's longtime habit of saying, "I'm just saying…." The chairs, wine cabinet and ottoman all came from various tent sales at Laurie's.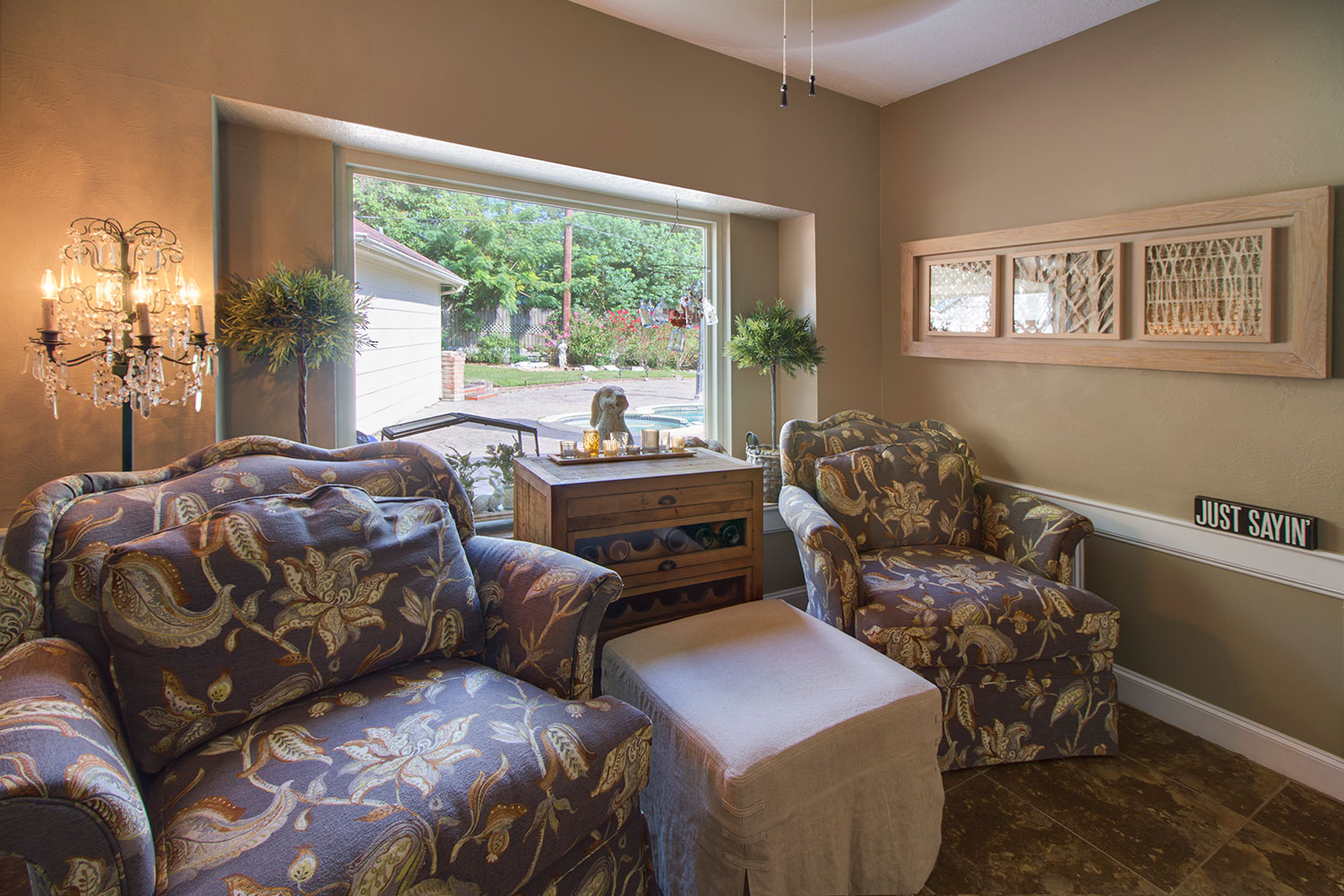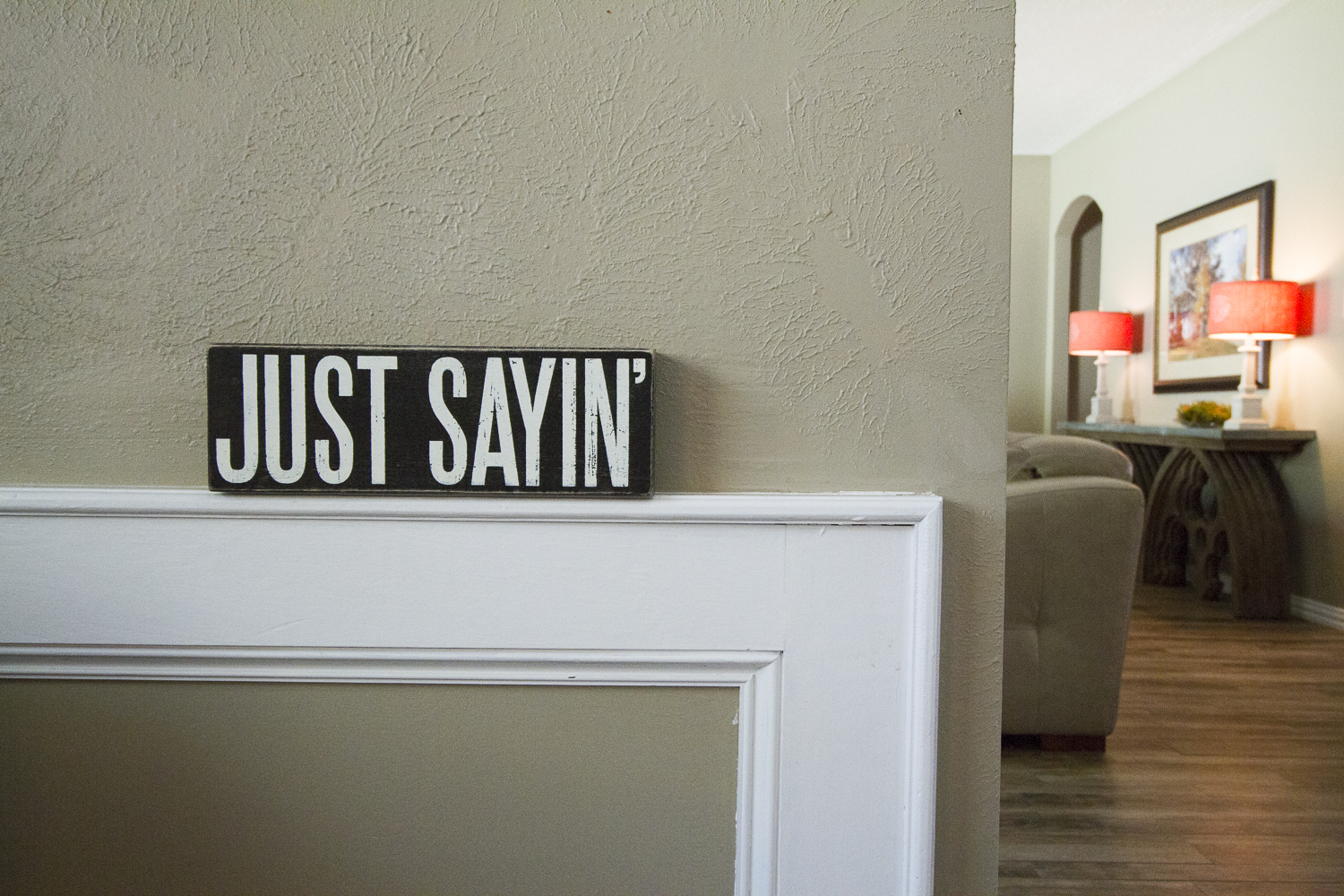 The room's lamp has a special function. Vickie and Tommie take it outside on gorgeous evenings, with pizza, wine and a telescope. Neighbors know to stop by when they see the lamp out. It attracts them like moths.
What else should you know? Three more things:
We especially adore the bedroom furniture. Don't tell Vickie, but we like the bureau better than the Irish pine cabinet.


Vickie's use of textures and patterns is spot on.

Her husband doesn't mind sleeping in a pink bedroom.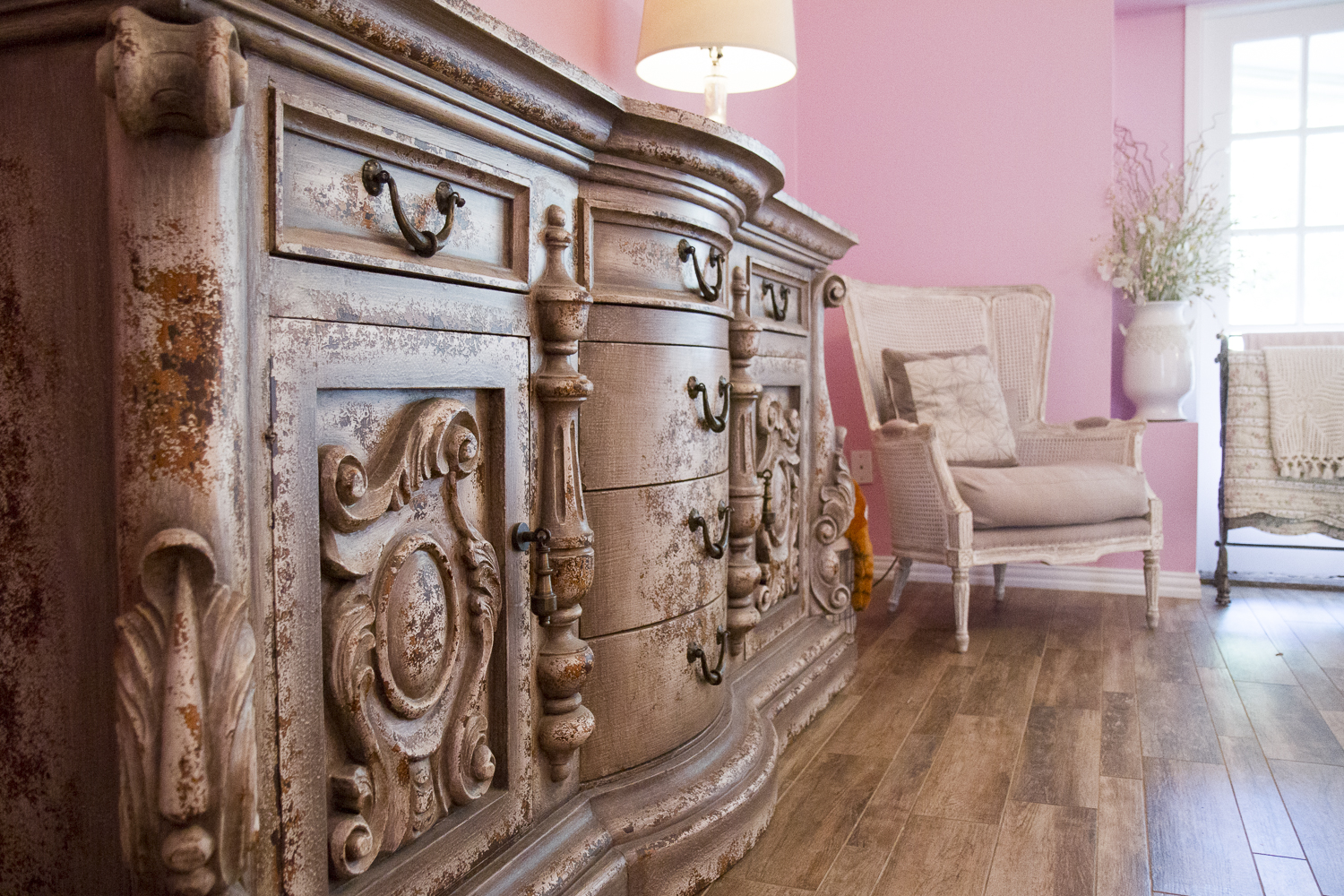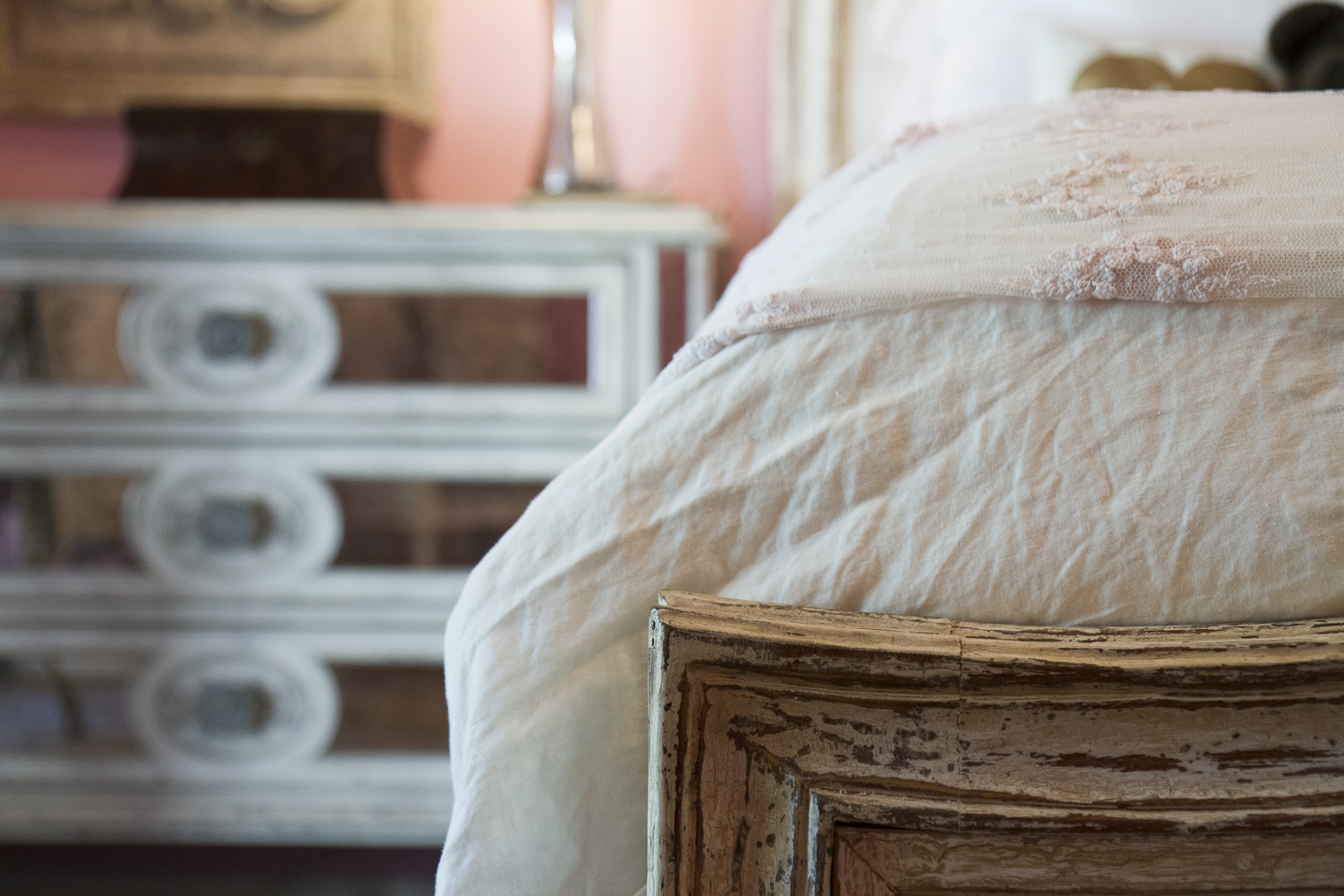 That's all until the next one. Enjoy!