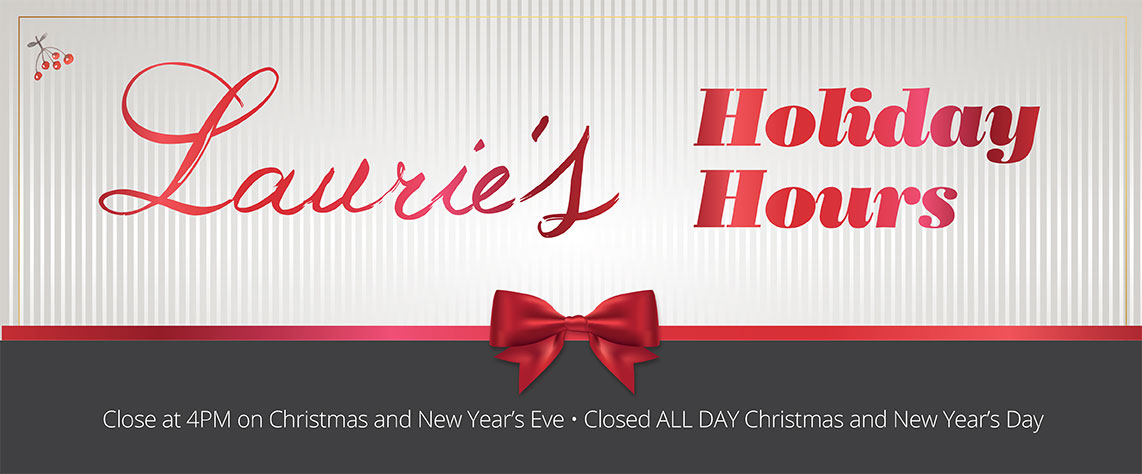 Santa always knows if we're naughty or nice – and he'd definitely put us in the "naughty" category if we worked our tails off during the holiday season.
To ensure we don't get coal stuffed in our stockings, Laurie's Home Furnishings will observe the following hours during the last two weeks of December.
Christmas Eve, Thursday, Dec. 24: Close at 4 p.m.

Christmas Day, Friday, Dec. 25: Closed all day
New Year's Eve, Thursday, Dec. 31: Close at 4 p.m.

New Year's Day: Friday, Jan. 1: Closed all day
We'll still be around part of Christmas Eve so you can stock up on last-minute gifts.
And we'll be here part of the day on New Year's Eve so you can revamp your living room right before your year-end party.
Nothing says Happy New Year more than a brand new couch from Laurie's.
Have a spectacular holiday season!