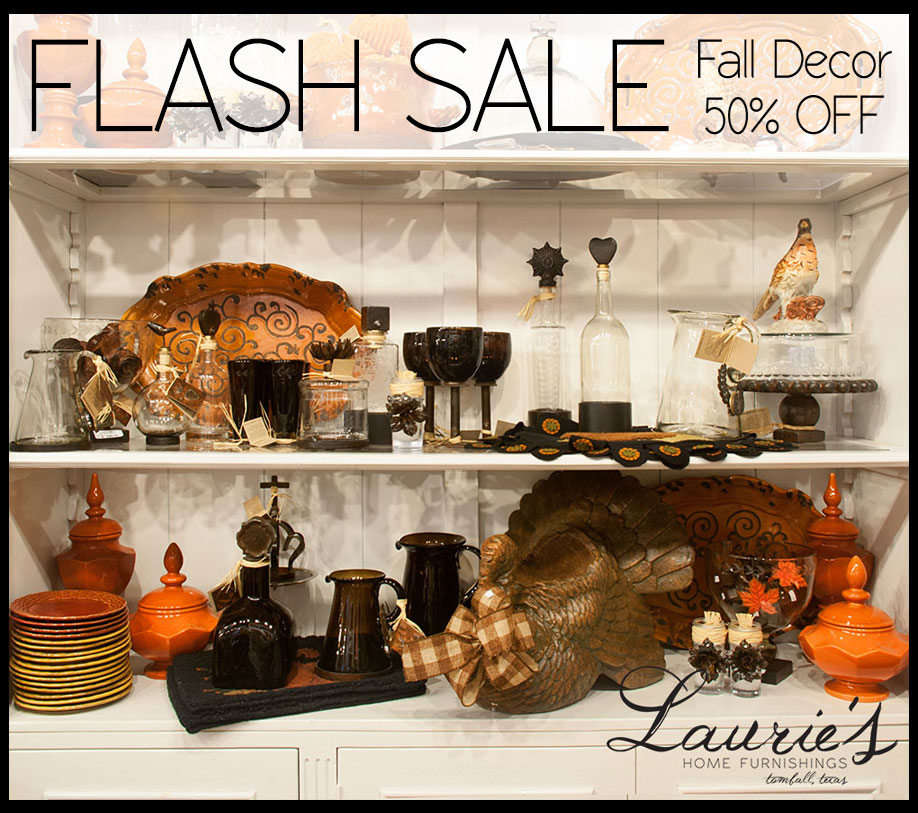 Surprise!  Fall decor is on sale starting today!  Save 50% on all Fall Decor.
Our favorite pilgrims are on sale, ONLY $35 EACH!  There's only a few of them still hanging around, so get here soon!
This is the perfect opportunity to give your Thanksgiving tablescape the finishing touches and wow your guests.