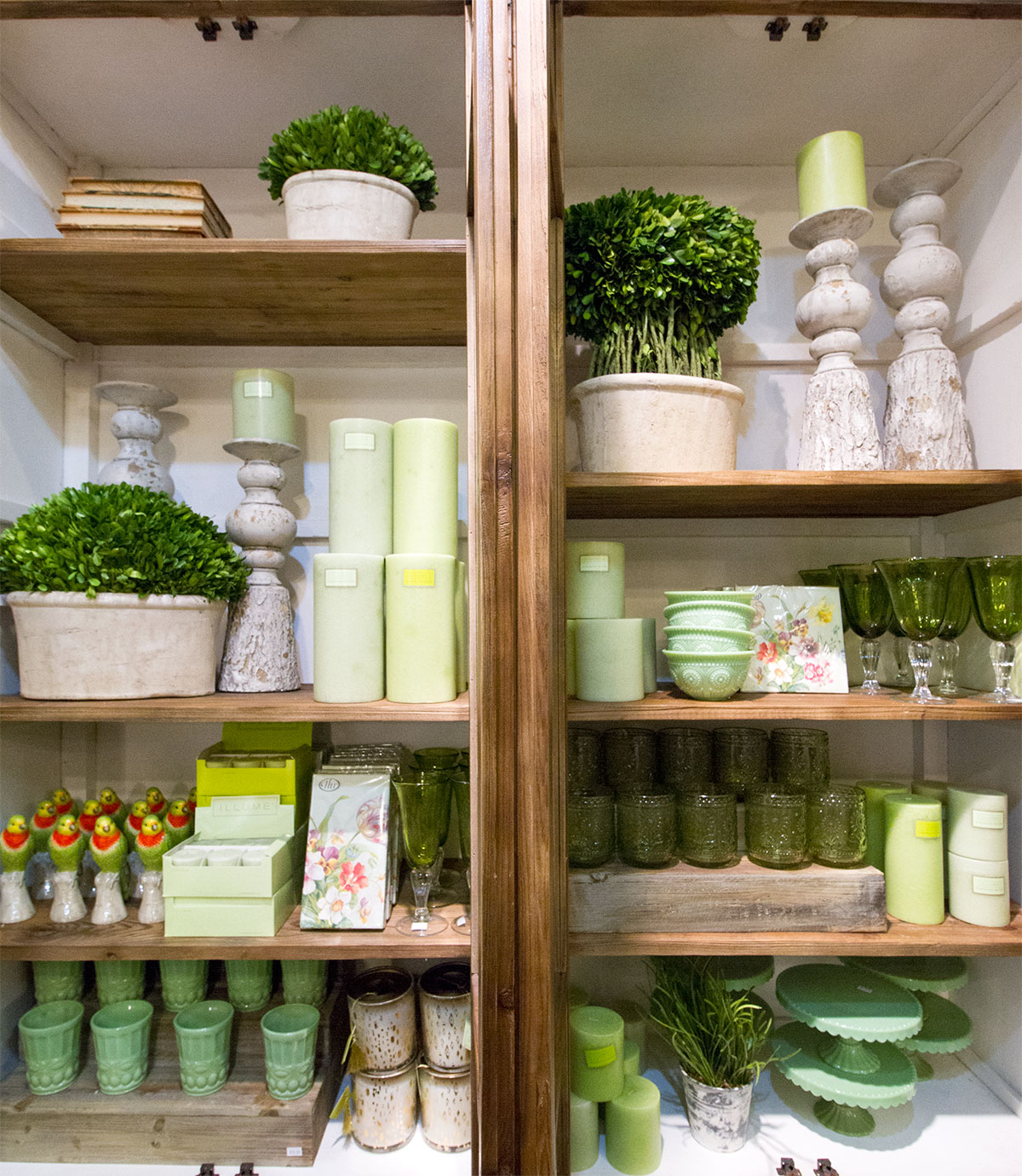 Credit for our sensational springtime displays goes to Laura, one of our store employees who obviously has a keen sense of style. And you can use some of her same techniques for sprucing up your own home in honor of the upcoming season.
Friendly Neutrals 
White, off-white and other lighter-toned neutrals play nice with any other color of your choice. Go for the spring vibe by choosing subtle yellows, verdant greens or a lively burst of berry.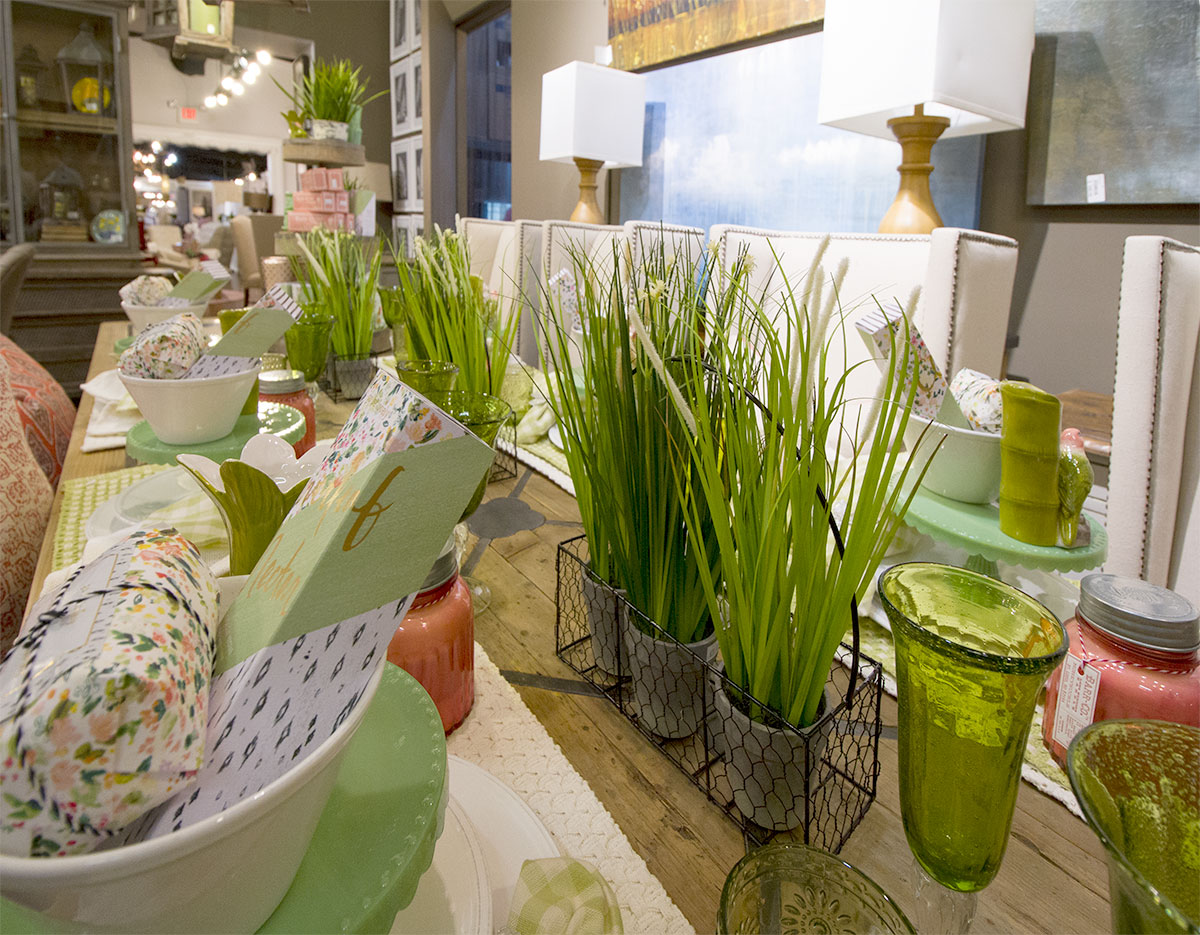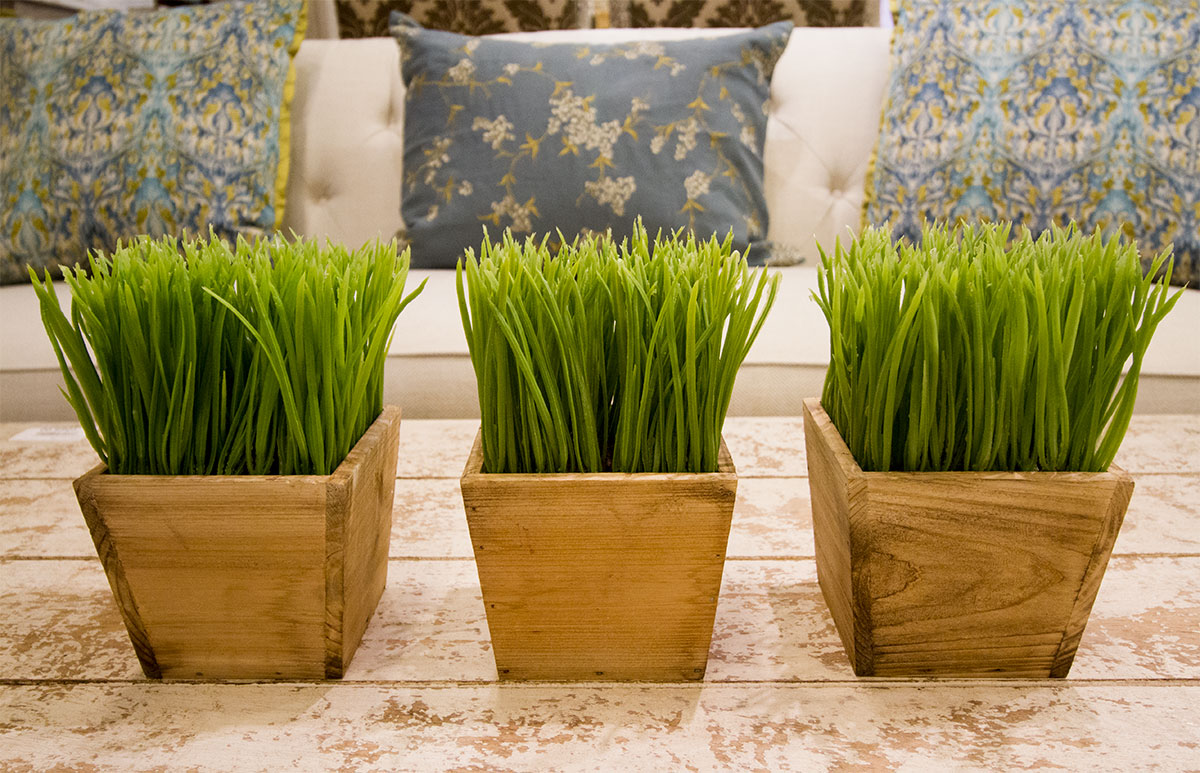 Subtle Yellows 
Instead of the garish blast of yellow you would get from, say, a 1970s daisy, Laura incorporated the cheery color into the scene with class. Note the patterned yellow rug, the yellow throw pillows and happy glimpses of the color otherwise strategically blooming throughout the décor.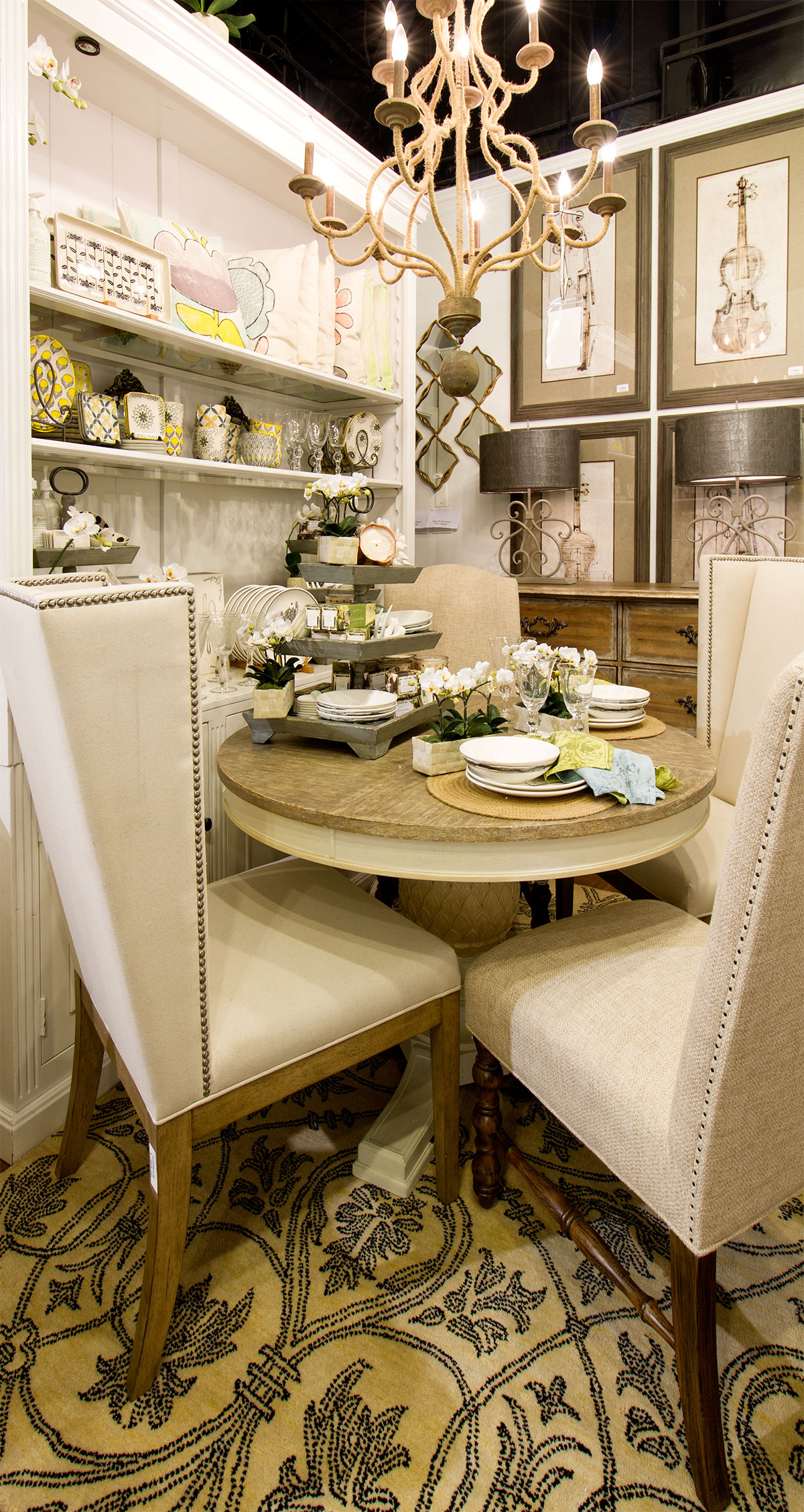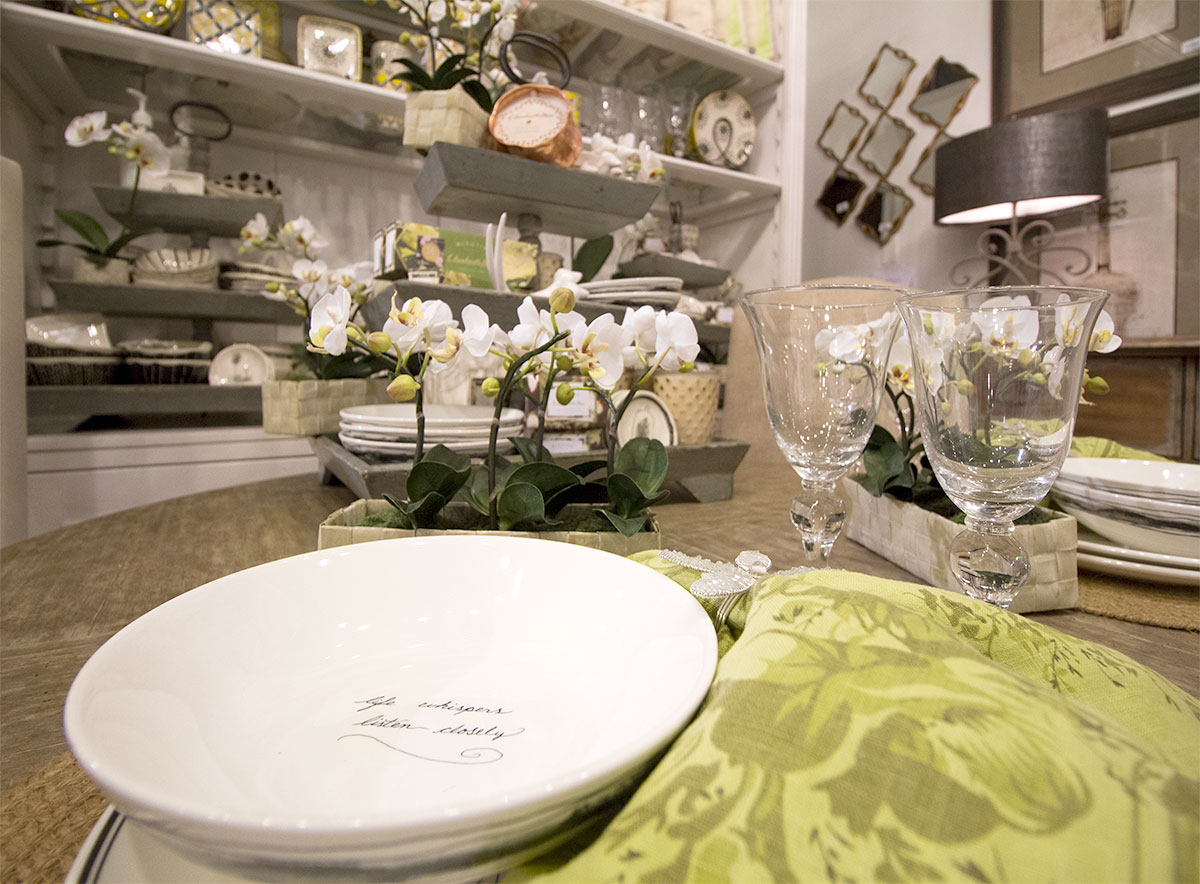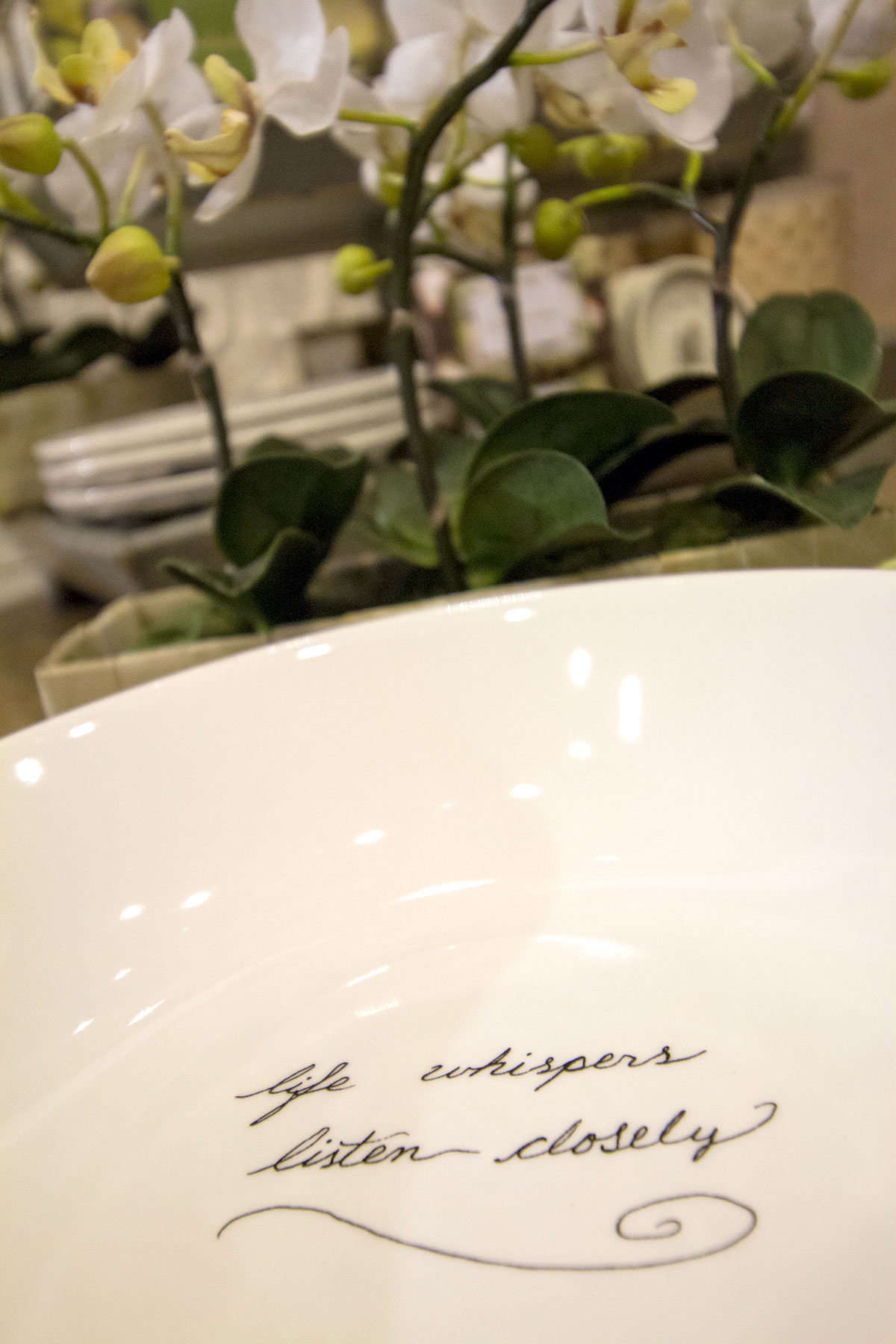 Verdant Greens
Spring is synonymous with green, and you can easily bring it into your abode with green glassware and dishware, green candles and tchotchkes, or green grasses and plants.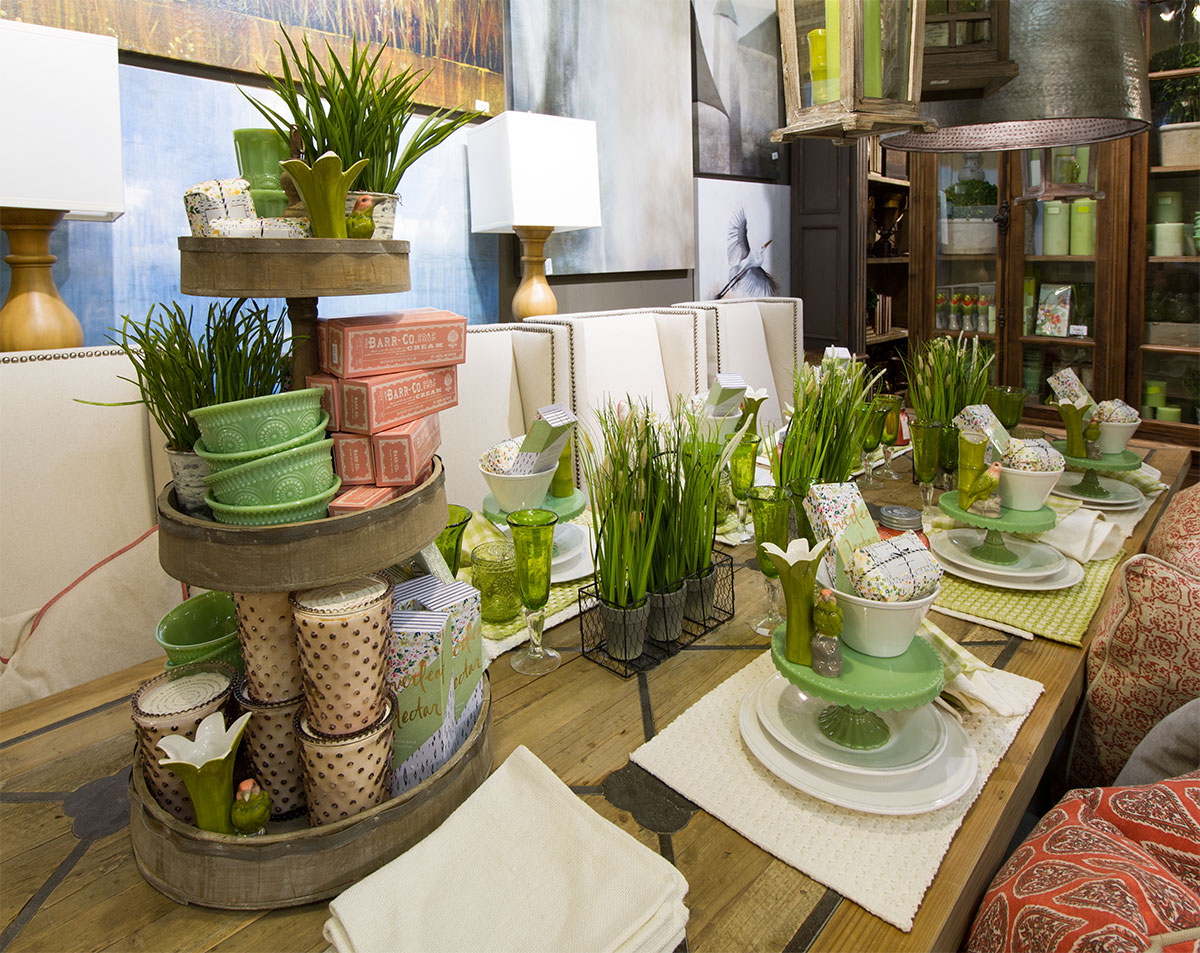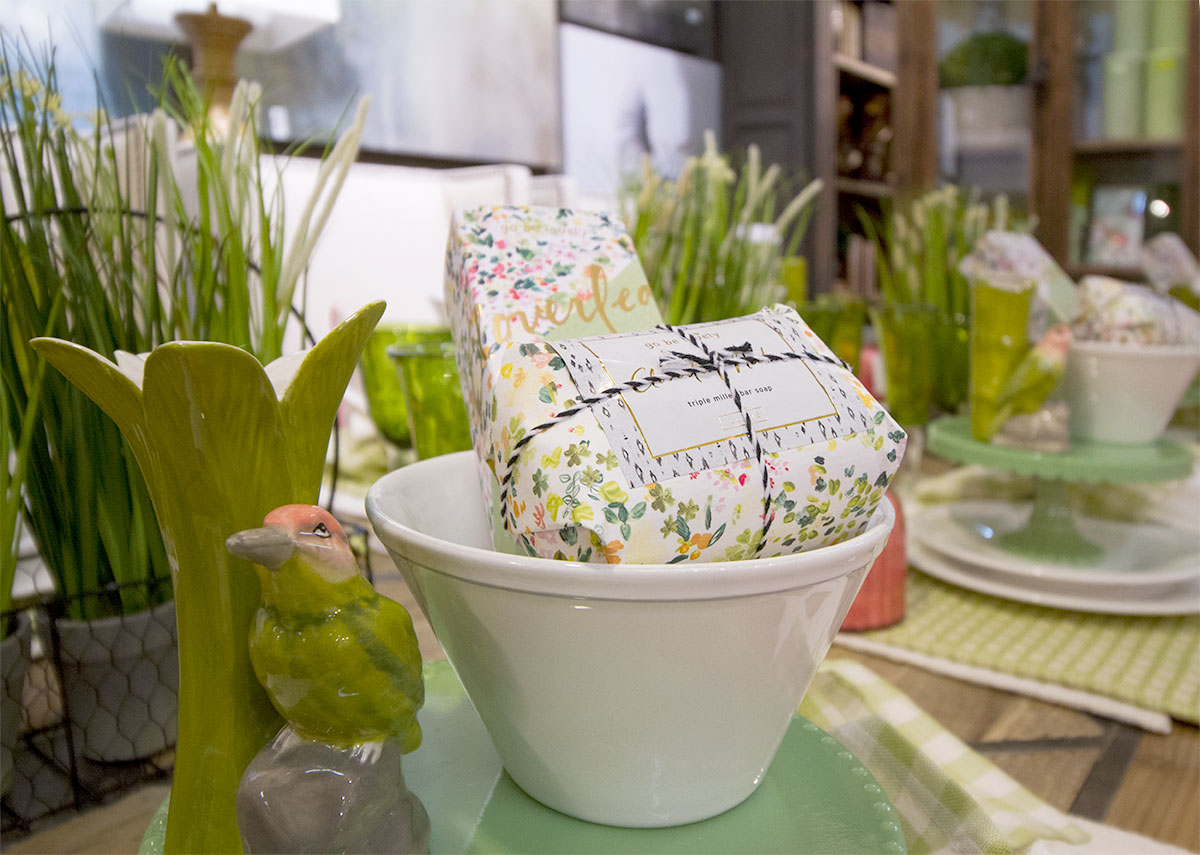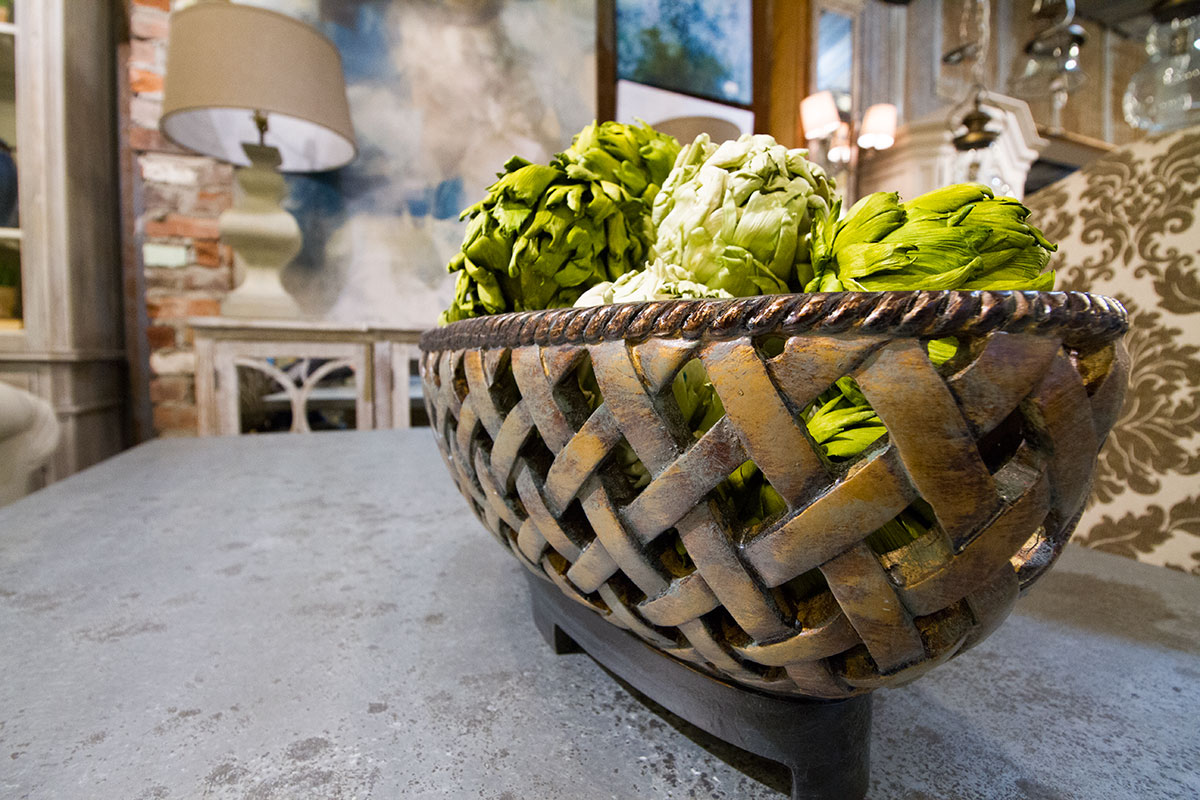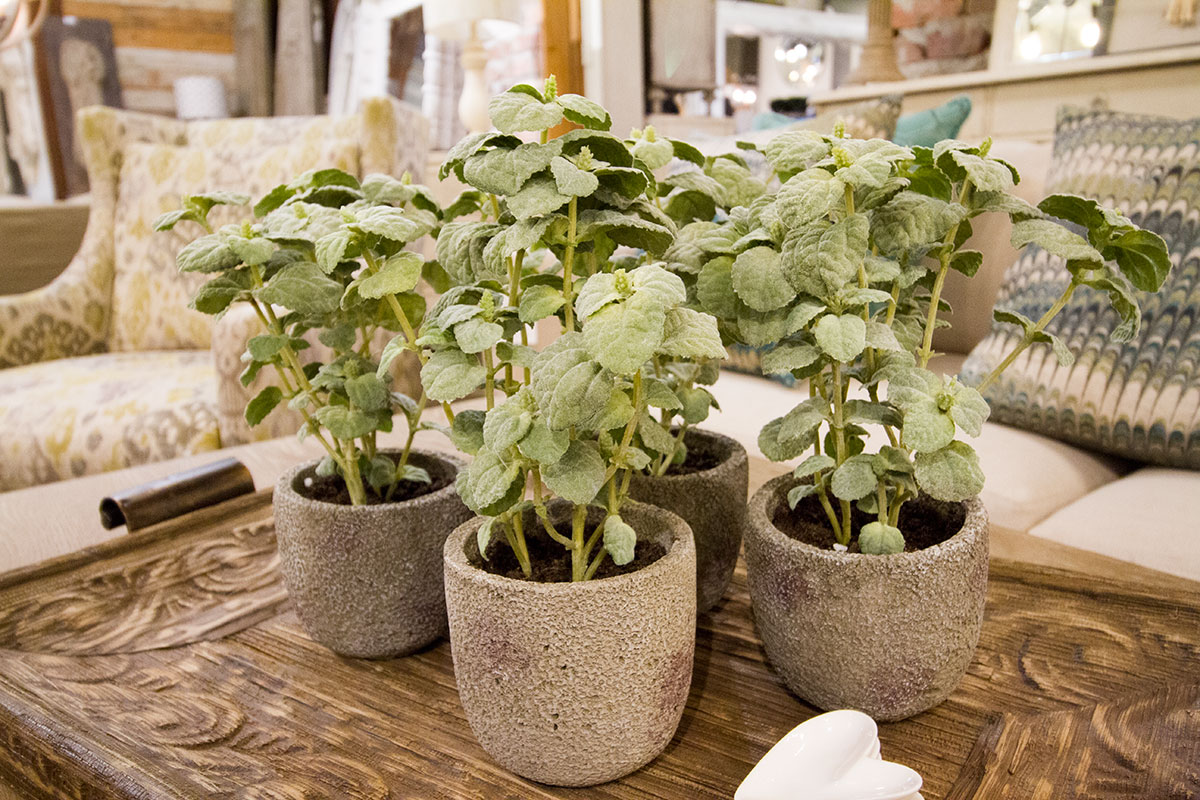 Berry and Pals
With greens and yellows covered, you can hop to the opposite side of the color wheel to add accents from the red family. Pastel pink is always a cozy choice, while a deeper, berry pink can add eye-catching contrast while instantly livening up the entire room. If pink just isn't your thing, you can stay in the color range with a soft melon or peach to bring on a more subdued, relaxing contrast.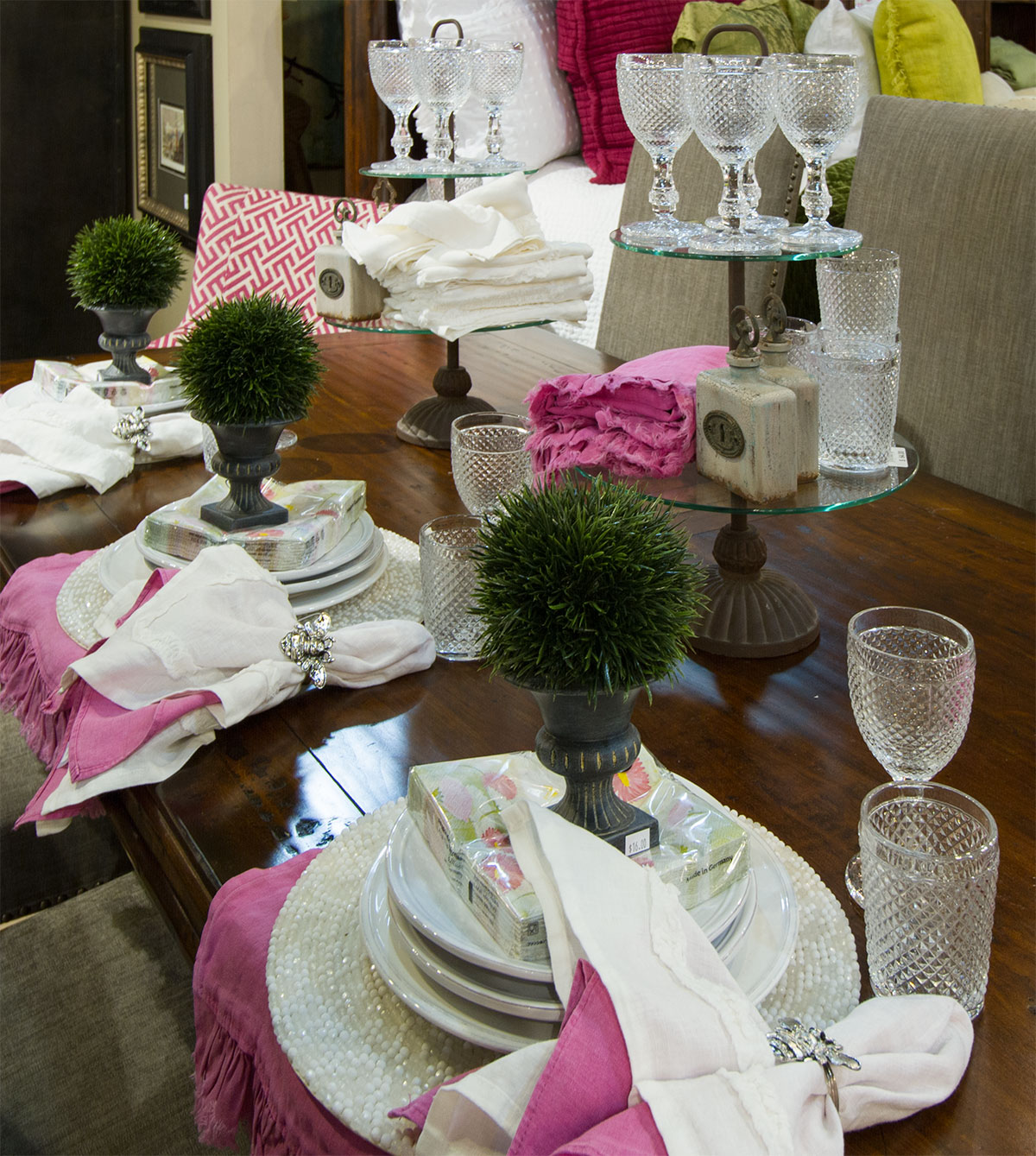 Other Earthy Touches
Spring is prime time for the earth to come alive, and a crop of earthy touches can bring that same sense into your home. Weathered wood is one of our favorites, as you can probably tell from the wide range of weathered-wood lanterns, cabinets and other furnishings stocking the store.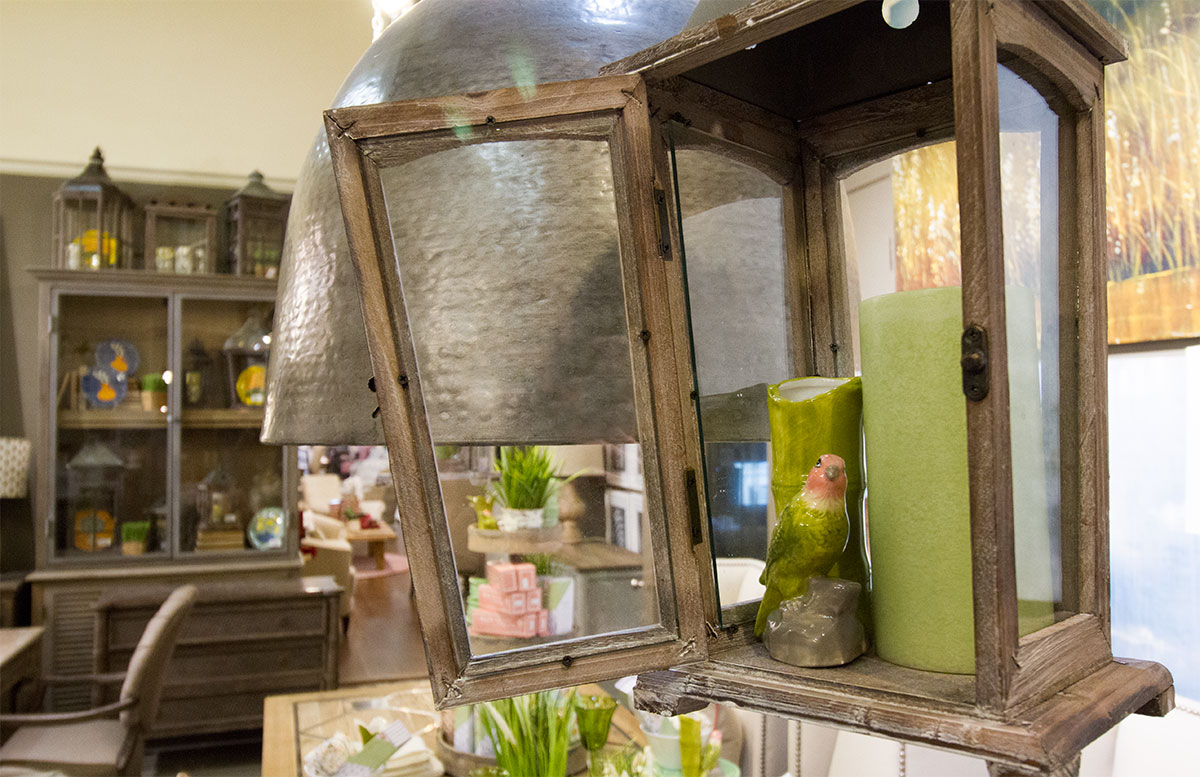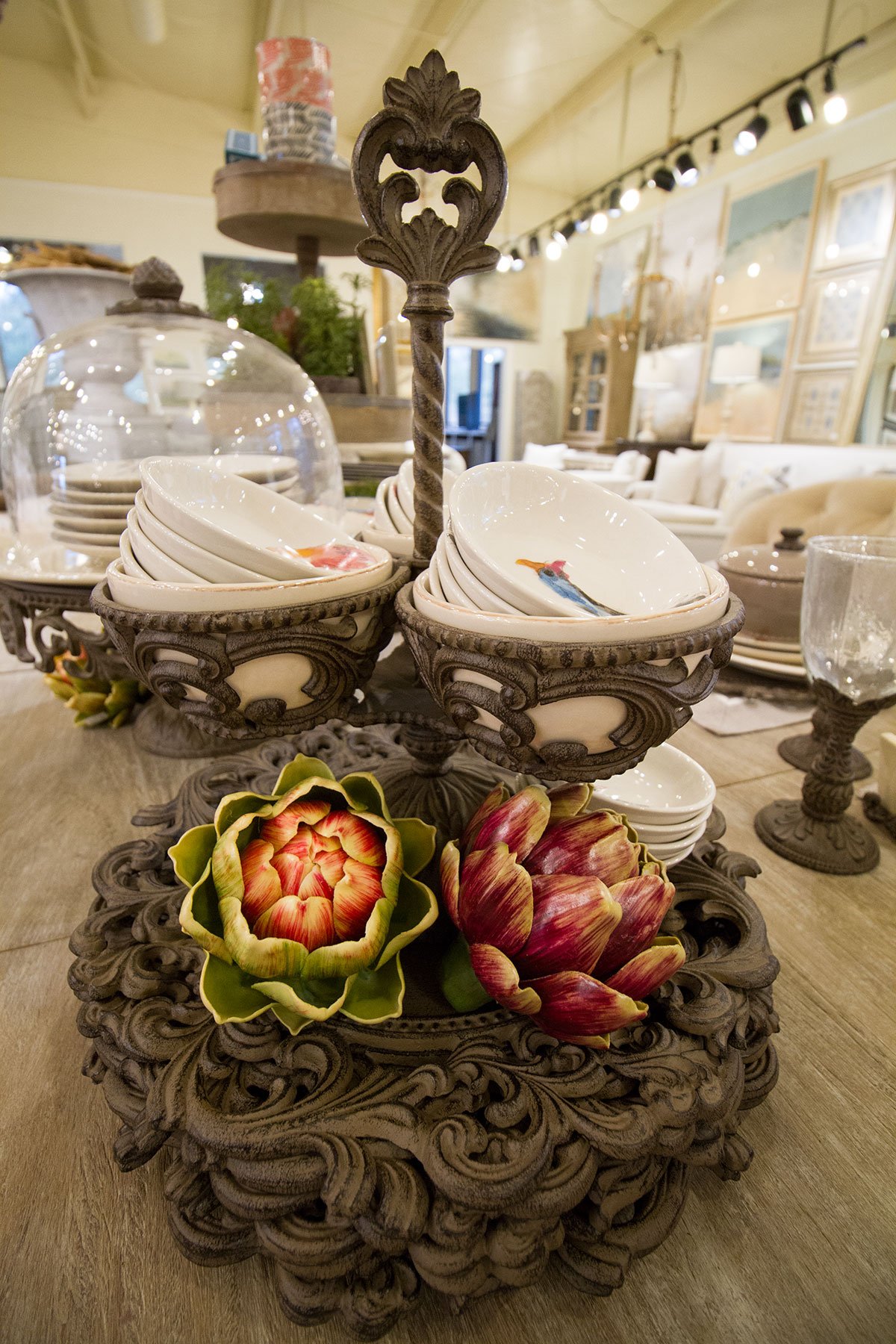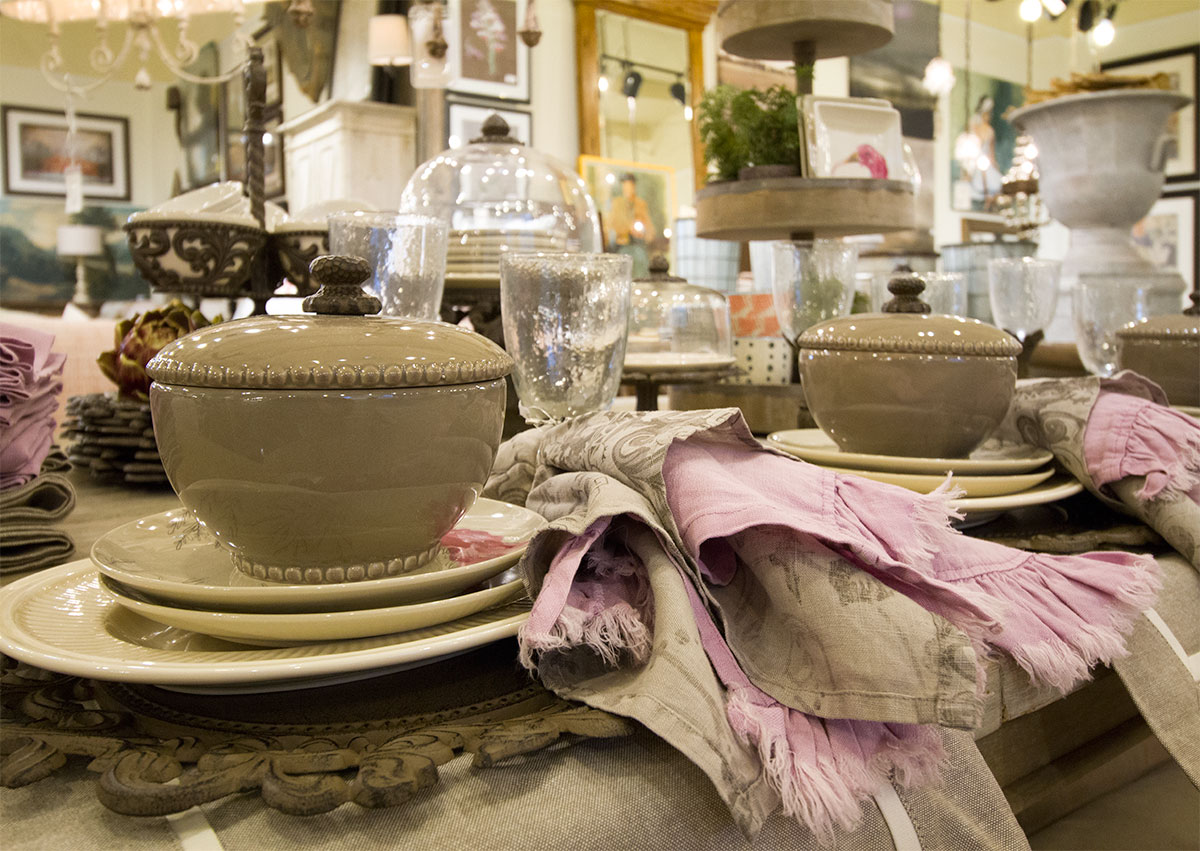 Ready to usher spring into your own home? Bring it into full bloom with goodies from Laurie's!