One instance of success is good. But Laurie's is going even better with a double dose of the stuff. The first comes from our festival. The second comes from a chair. Yes, a chair. But we'll get to that part after we talk up our festival.
Laurie's Fall Festival Success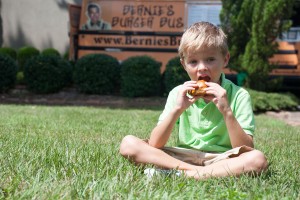 Laurie's east lawn was exploding with excitement last weekend when our second annual Fall Festival kicked into high gear. This annual event features entertainment, food, vendors and a chance for the community to mingle and grin.
Yeah, it's pretty cool. And pretty tasty too, especially with our baking contests that judge things like pumpkin cookies, pumpkin bread and pumpkin pie.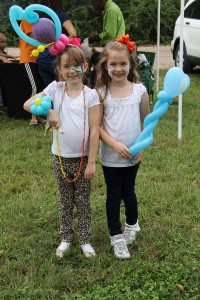 Congrats to all the baking contest winners for sharing your scrumptious creations. Thanks to Bernie's Burger Bus and Oodles Entertainment for the burgers and balloons and face painting, respectively.
And a big bushel of appreciation goes to our vivacious vendors that included:
Arbonne

Stella & Dot

The Vintage Birdhouse

Silpada

Whimsical Works
All that fanfare, fun and frolicking was exhausting indeed, and we have a very special chair where you can sit back, take a load off, relax.
A Chair that Says Success
Folding chairs say
-Last-minute planning
-Too cheap to buy real chairs
-Unexpected guests.
Beanbag chairs say
-College
-Bachelor
-Too cheap to buy real chairs
-A kid that never grew up.
Wicker chairs say
-Here, kitty, kitty
-Come wreck me
-To the cat.
And the Hayden linen leather seat says
-Stately
-Classy
-Impressive
-Elite
A Hayden linen leather seat says Success.
Chairs really do make a colossal impression, don't they?
Make your own successful one with this Hayden wood, linen and leather beauty from Laurie's! Stop by or shop online today.