We all were blown away by the amazing amount
of "friends of Laurie's" that showed up this morning!
Thank you for making it such a memorable day!!!
Please continue to visit each and every day, as we will bring more and more out to keep the TENT full of fabulous finds!
You arrived bright and early and were waiting for the gates to open!!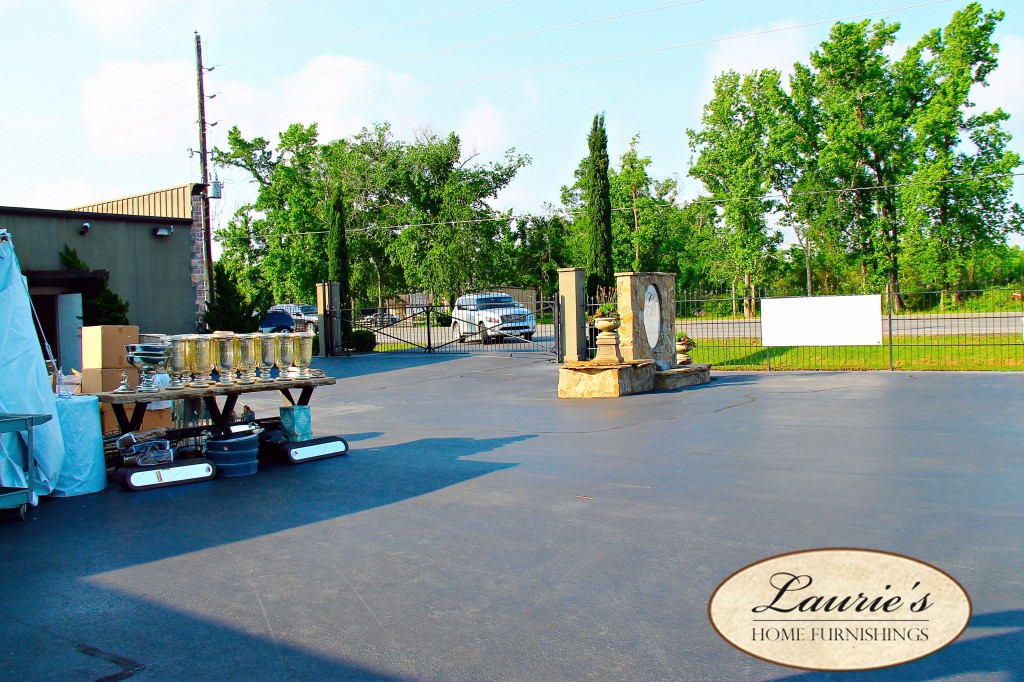 The tent was full to the brim and there inside
are some SUPER HOT deals!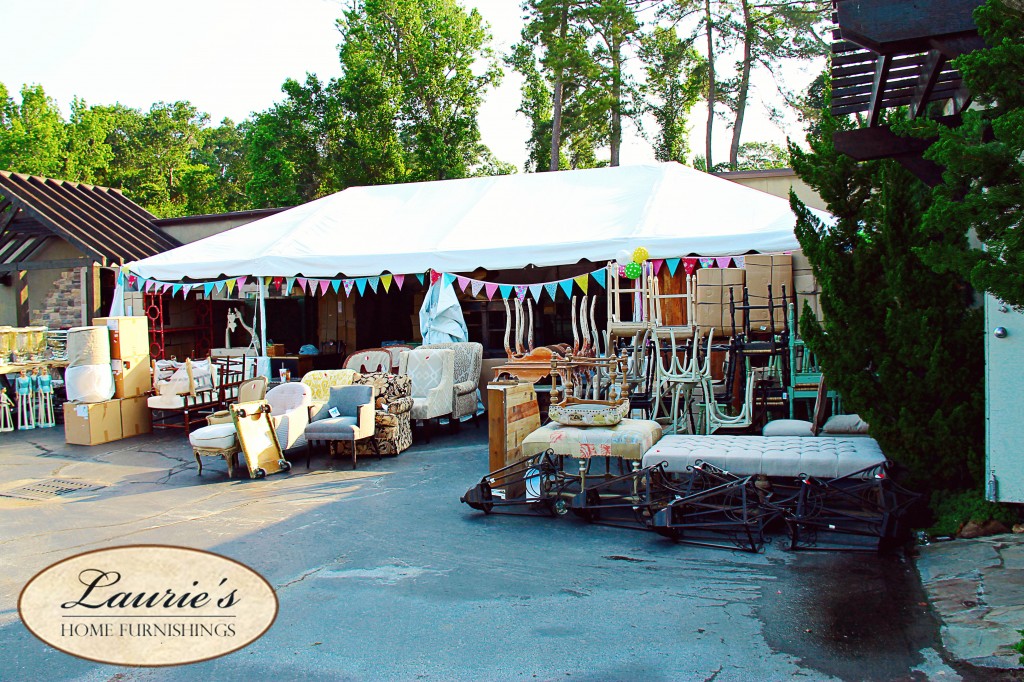 How cute are those flags??  I think all those chairs are sold, and oh my how fast the barstools went!!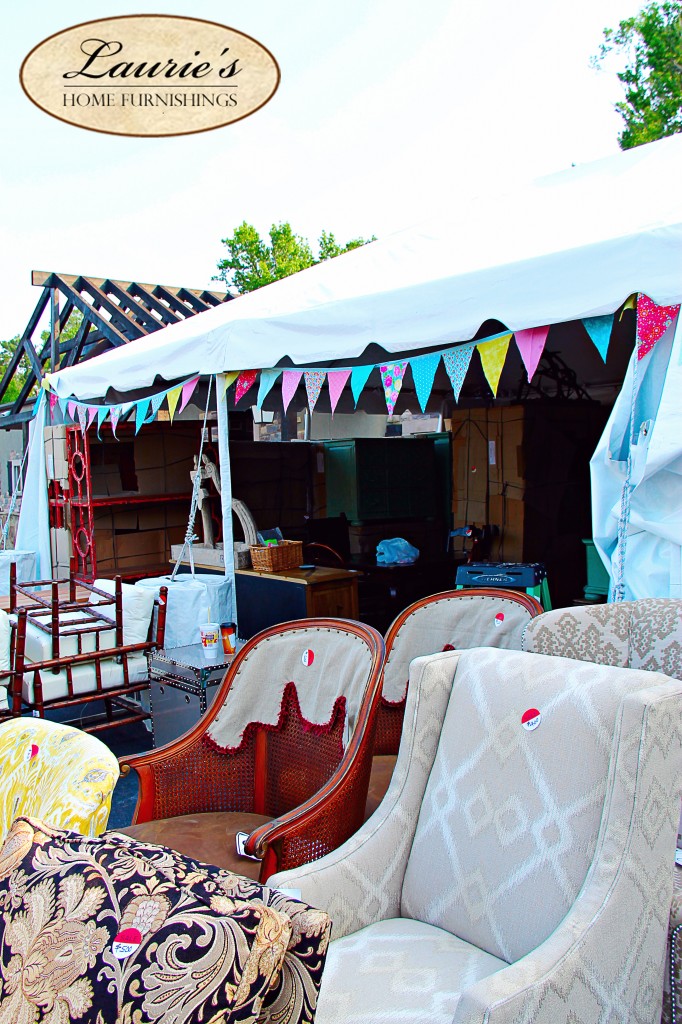 The crowds were grabbin' and taggin' and makin' their tickets then headed inside to search for even more…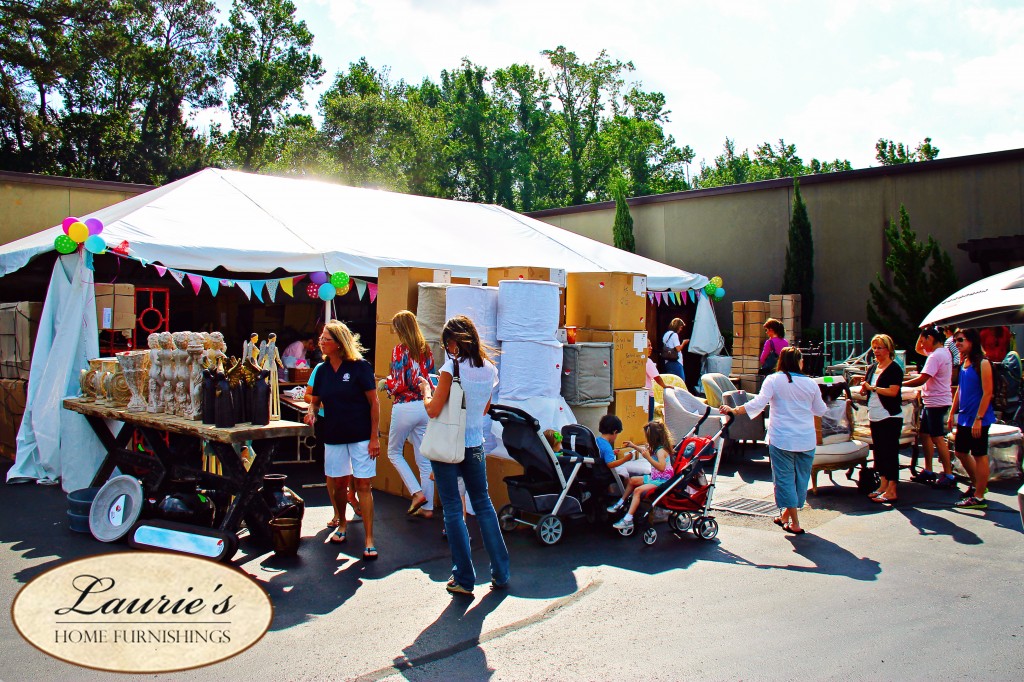 The staff was ALL SMILES and ready and willing to help!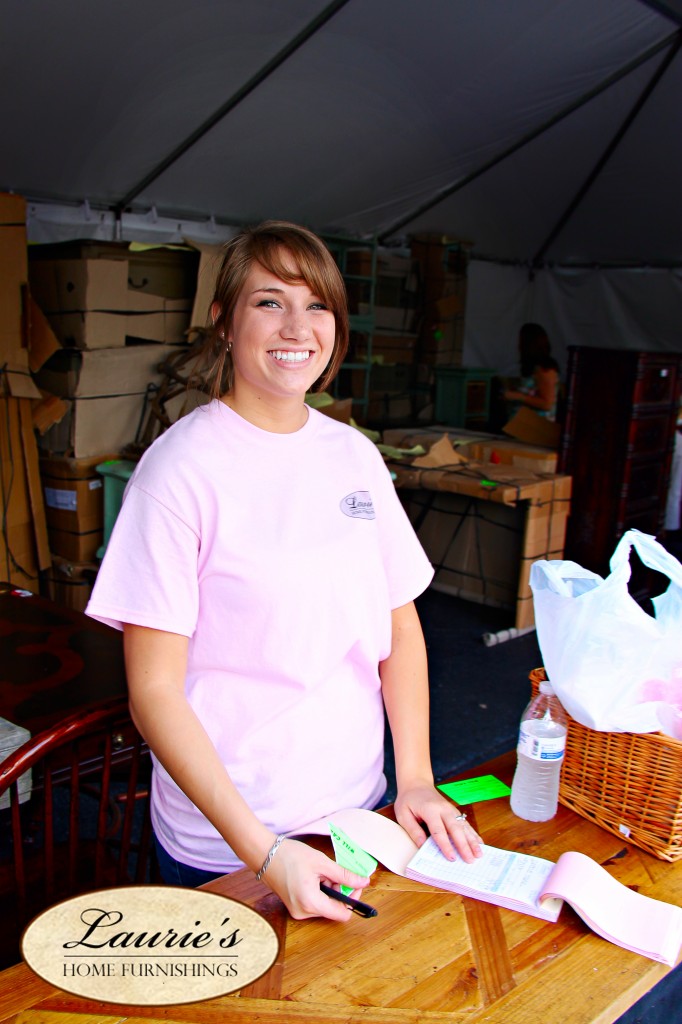 Wow the tables were full of inventory and as it sold more and more inventory came out!!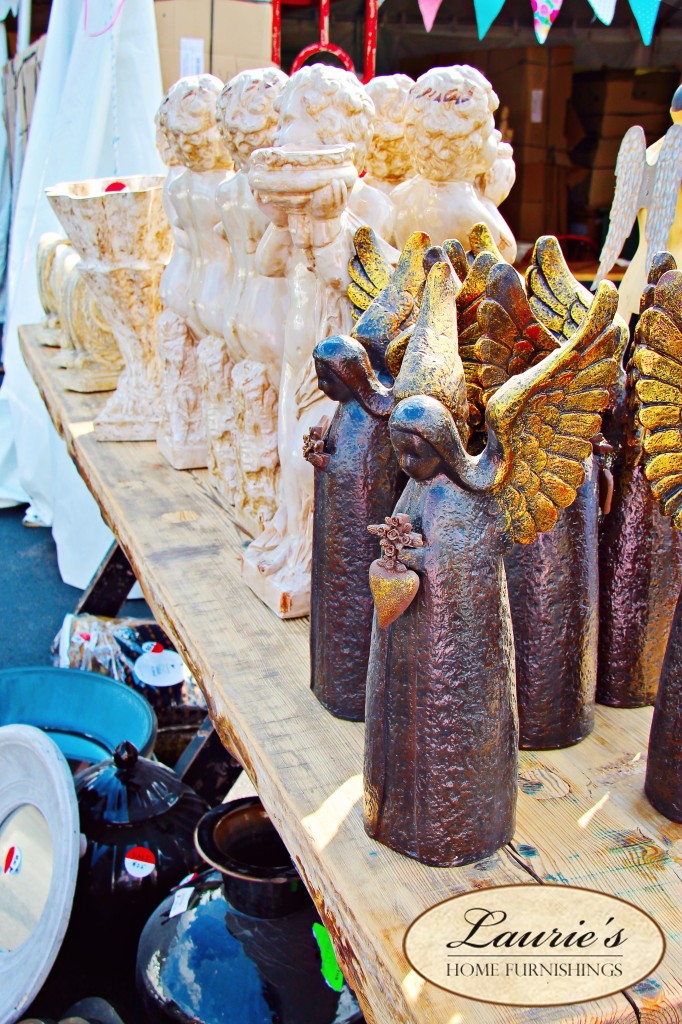 Incase all the shopping was making you hungry, we had cute cupcakes made…by Aunt Laurie herself!! Yummy!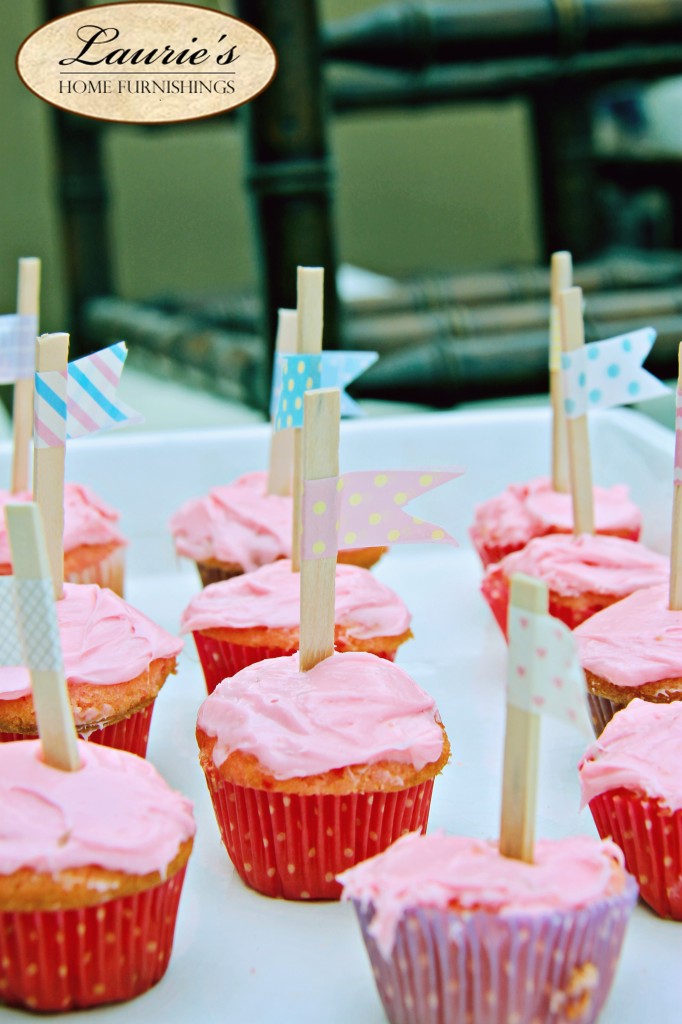 Oh, it was a fun fun day!  A tent sale a Laurie's is the place to be!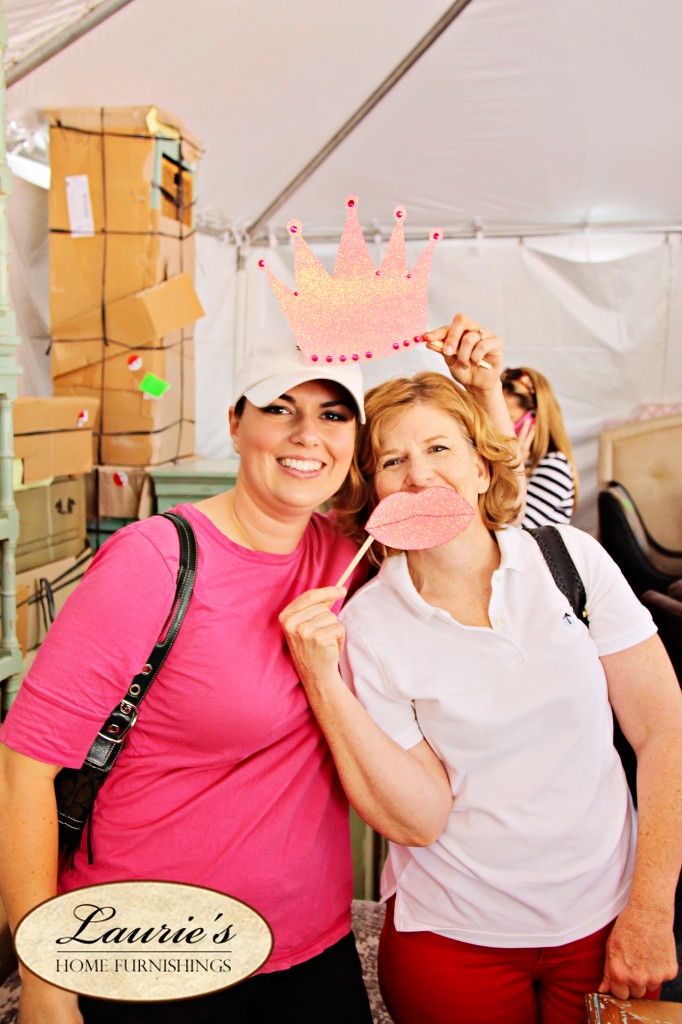 IT ALMOST was LIKE A PARTY???  Check out our super cute balloons…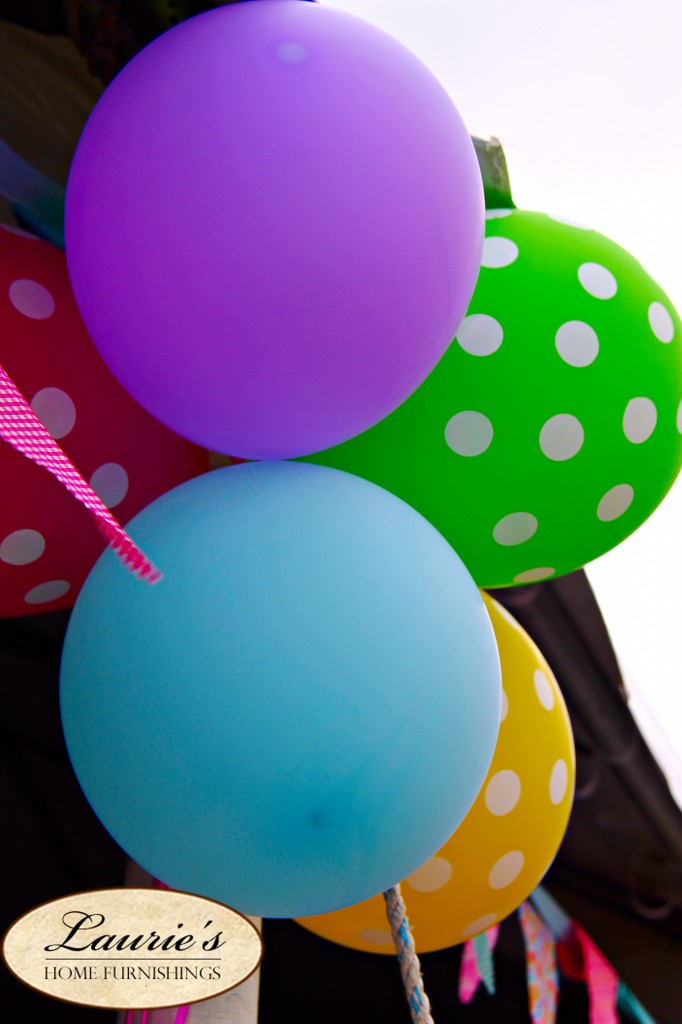 Ya'll were lining up outside the warehouse and grabbin' it before it could even get it the tent!  Can we get a "WE LOVE LAURIE'S" cheer going??
As you loaded your cars and drove home, to just drop off…and then drive back up for a refill…  We hope to see ALL of you again tomorrow!  Thank you for all your support!