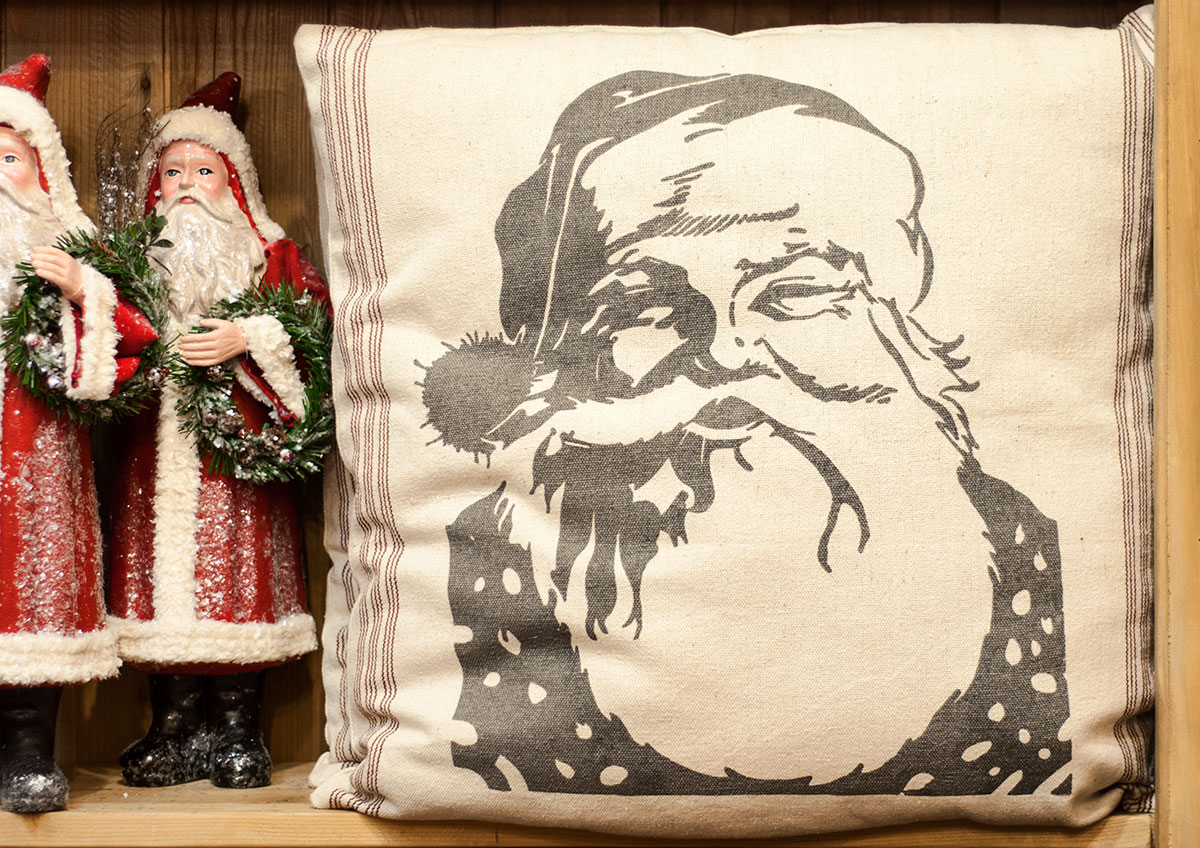 Christmas is classy at Laurie's, as you'll see for yourself when you come browse our décor for 2014.
What makes it classy, you ask?
For starters, we don't debut our holiday offerings until Halloween's goblins and ghouls have moved on, unlike some folks who start pushing Christmas as early as October.
For seconders, we introduce our Christmas goodies with an awesome party, similar to that coming-out bash people throw for debutantes. Our Christmas Open House was last weekend, which means all our décor is out, about and ready to go!
The third splash of class comes from the decorations themselves. You won't be accosted by cheesy plastic Santas and blowup snowmen that fall flat in your yard. You'll instead find charming, unique pieces that spruce up your home with a chuckle and cheer.
Check out some examples of what we mean:
Throw pillows depicting stuff like a reindeer wearing knickers

Folksy Santa figurines, one with him on a scooter with a kid

Christmas ribbon, mini-trees and potpourri

Sweet signs that warn guests to behave or you're calling Santa!

Gobs of sugarplums and all things Christmas
Head to Laurie's today for the classiest selection of Christmas decor this side of the North Pole!