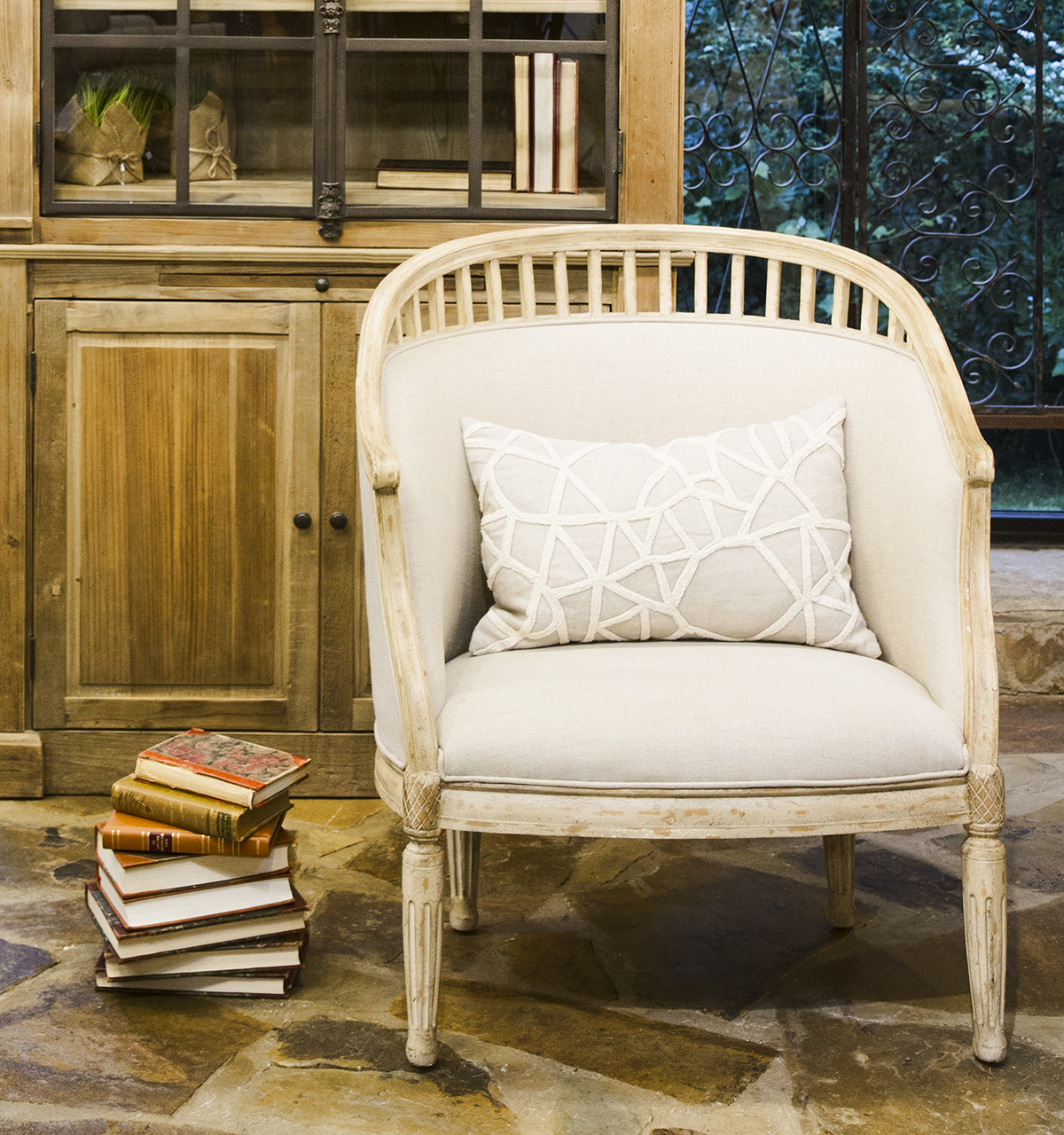 There are chairs that are just kind of there. You sit in them. Guests sit in them. You might even bang them with a vacuum a few times, all without thinking.
And then there are the chairs you worship. You can't help but notice their sexy curves, their touch-me textures, their perfect height, width and shape – they're more enticing than the last date you had! (Yeah, we know. We're kinda freakish about furniture over here.)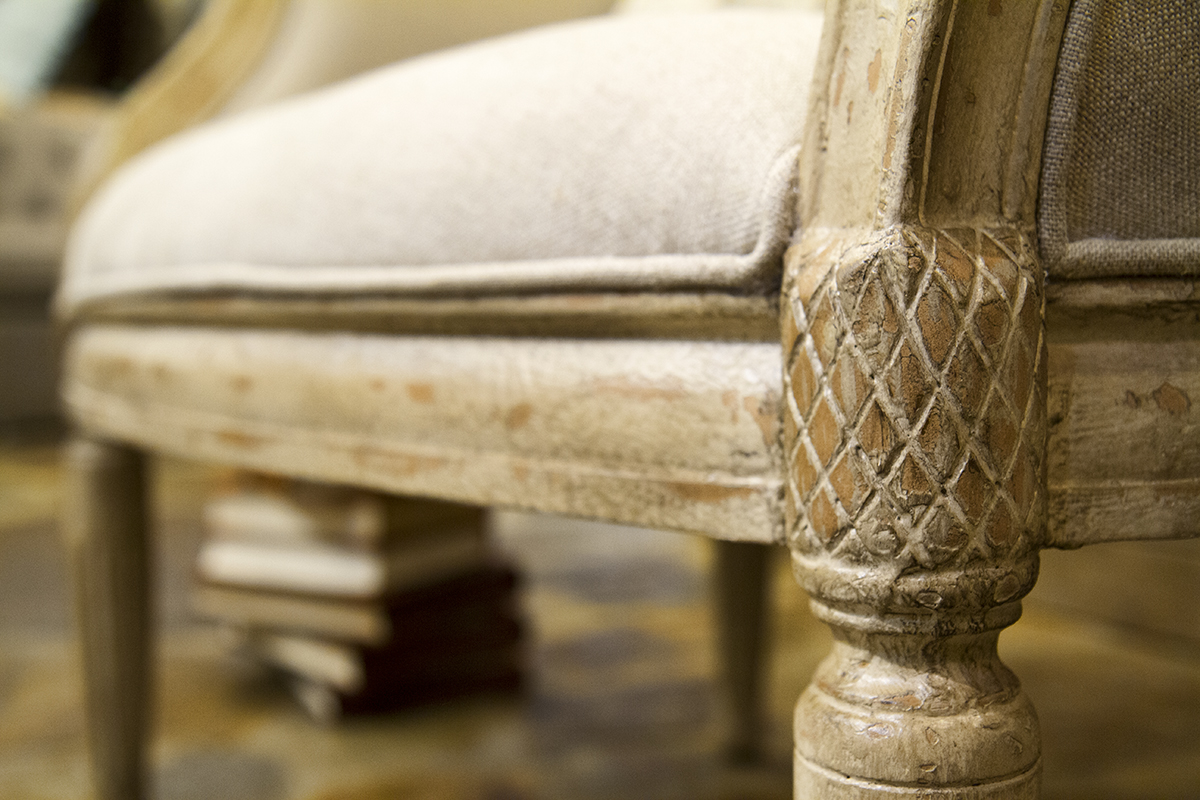 But it's not a sin to worship a chair. The furniture gods said so. And if you're going for full-on worship, you can join us in our adoration of the Jules Arm Chair from Bliss Studio.
This chair is the solution – to everything. Achy feet. Tired legs. What to put in that bare-looking corner. It solves many a chair conundrum, giving you the perfect chair to place virtually anywhere. Small enough for smaller spaces. Big enough for bigger buns.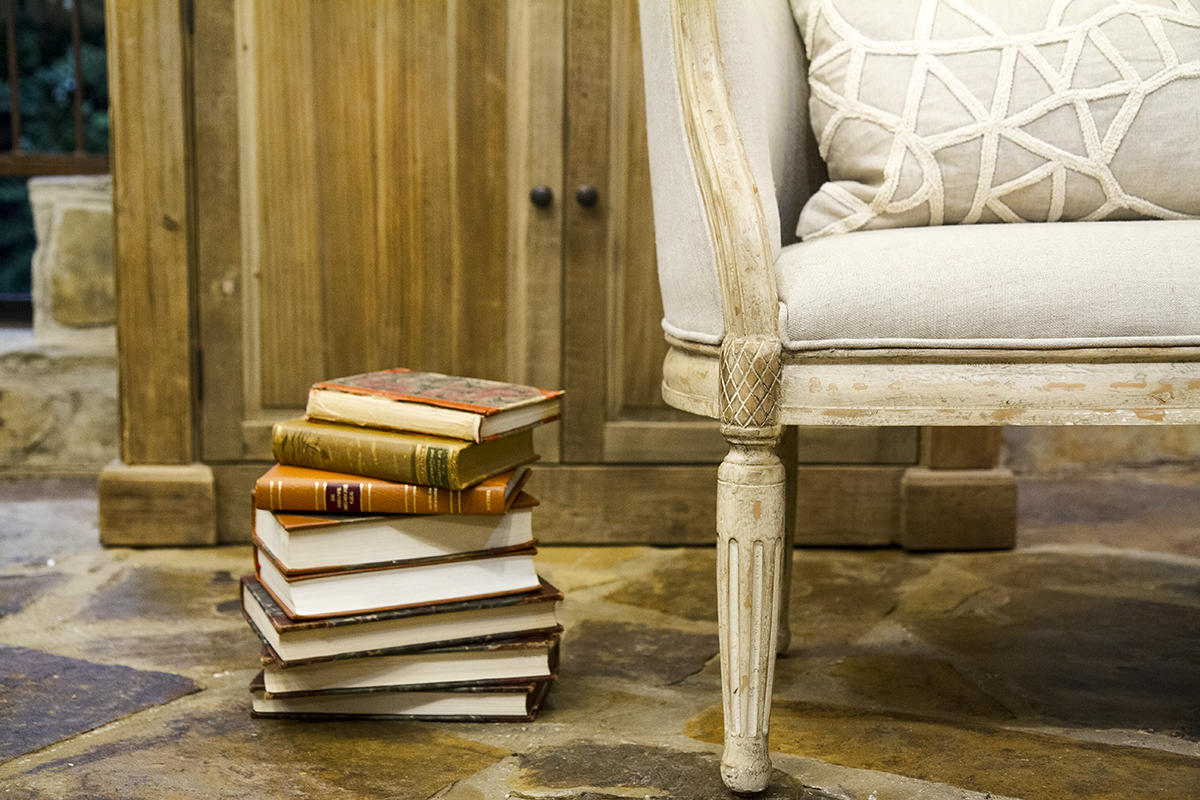 The timeless style matches contemporary, classic, country, traditional, transitional and shabby chic. The thing would even make your garage look like a showplace. Want it yet?
You'll definitely want it after these bullet points:
Distressed wood frame

Natural linen upholstery

Snazzy nailhead detailing

Rounded back with decorative slats

Generous measurements that don't overwhelm: 36 high by 29 deep x 30 wide

Designed in California, crafted by the finest wood-carvers

Historically inspired, eclectically executed

Painstakingly made by hand – no two are exactly alike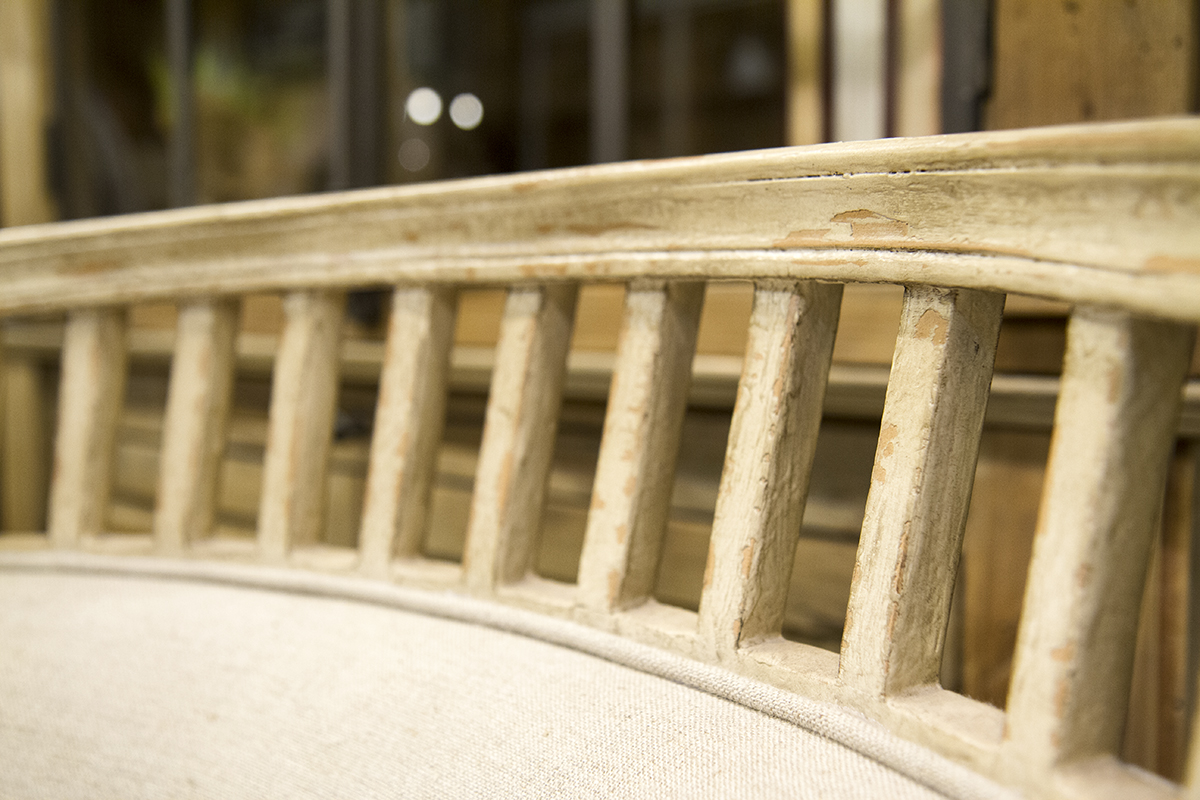 Best fact yet? Laurie's has it for $1,295.
Come worship the Jules Arm Chair by Bliss Studios in person today!